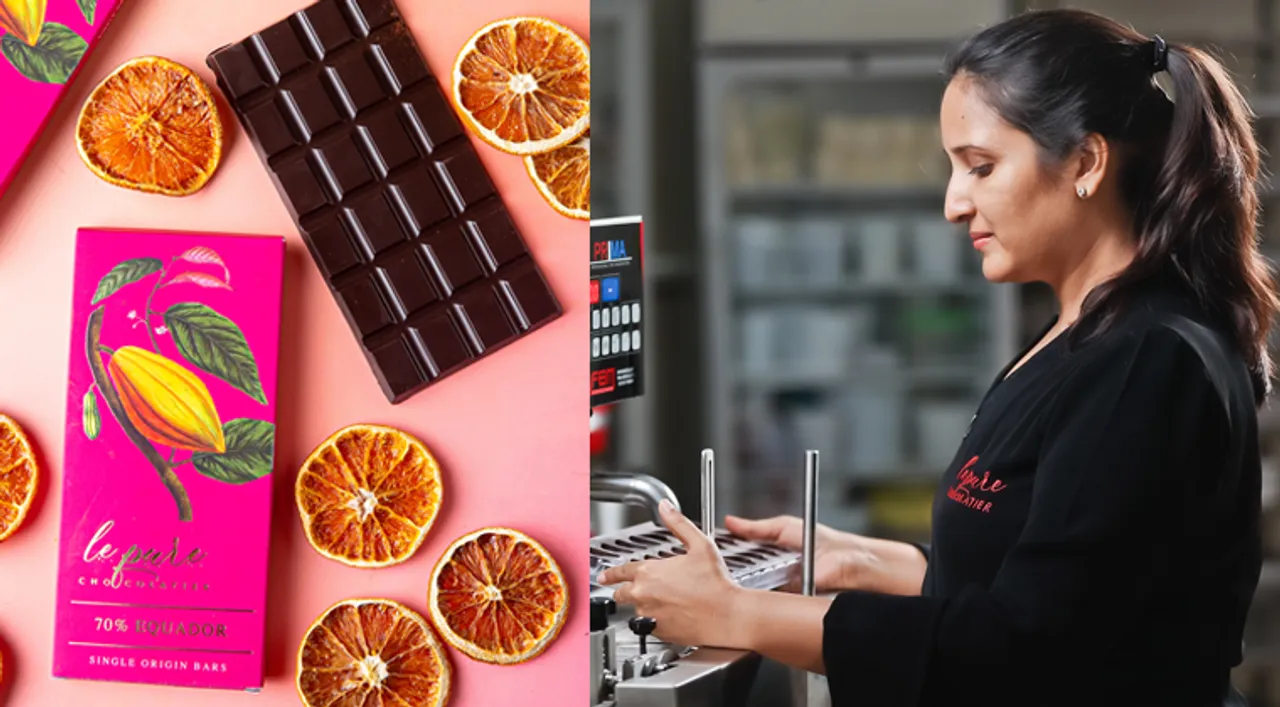 Read the journey of Vibha Jhunjhunwala on making her passion into a business by founding Le Pure Chocolatier! 
Vibha Jhunjhuwala from Mumbai is the founder and chef of Le Pure Chocolatier. The major driving force behind her business is her love and passion for fine chocolates. They source their beans from cocoa plantations in Ghana, Costa Rica, Venezuela, Tanzania, and Columbia. The Dragees collection is a must-try here. The brand has established itself as a premium quality chocolate and gifting company.
Abhishansa Mathur was in conversation with Vibha Jhunjhunwala about her journey, future plans, and everything delicious!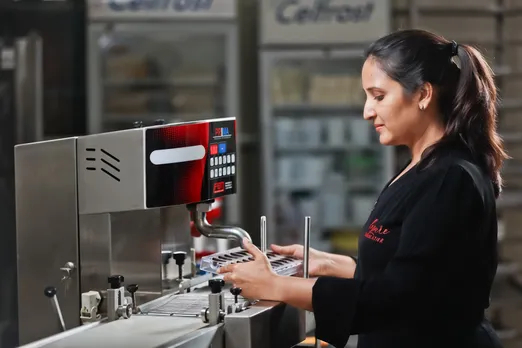 1. Where did it all begin for you?
Growing up, I was fond of indulging in chocolates such as Hershey's, Lindt, and Godiva among others. They would literally melt in my mouth! So, when my kids grew up, I saw an opportunity to start something of my own when I saw the dearth of premium chocolates in the market. In the early 2000s, the story of the Indian chocolate industry began when brands began to introduce a lot of different chocolate variants. Apart from Cadbury and Nestle, several other small brands started selling homemade chocolates which served as great gifting options. This clicked my mind and there began my thought to introduce some luxurious and tasty chocolates to India.
Our journey started with a team of seven people in 750 sq. feet space to now being a team of 25 people in a 5000 sq. feet plant with high-end imported machinery and technology. Le Pure is a labour of love and after years of being the preferred chocolatier of some of the top companies and gourmet stores in the country, it is here to let customers experience the magic firsthand.
2. Can you tell us something about yourself?
Driven by my passion for fine chocolate, I trained under prominent chefs from Europe, USA and India before setting up my own business. From fulfilling small orders for friends and family, the brand has grown to become the gifting partner to many organizations and has live counters and a retail presence at top gourmet stores in the country. I am leading a team of more than 20 trained professionals and have mastered the art of creating magical flavour profiles and managing large-scale production.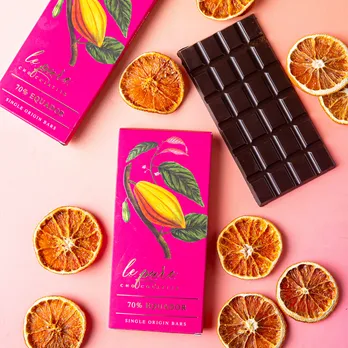 3. What are some challenges that you faced while running Le Pure Chocolatier?
The biggest challenge was to educate people about good chocolates and justify their price points. Establishing new concepts and their market were some of the difficulties we had to deal with initially. India also didn't have those kinds of ingredients, so we decided to import them all.
4. What according to you makes Le Pure Chocolatier stand out amongst other brands?
I feel the quality of our chocolates, bespoke packaging, concepts during festive seasons, and personalization. In short, we make them for all relationships whether it's personal or professional, very special.
5. Dessert trends do you foresee?
The bakery industry is showing 100% growth in India for 7-8 years now. People need new flavours and change on every occasion. As we have the freedom to play with flavors, spices, dry fruits with varieties of chocolates, we can satisfy customers' needs.
6. Your learnings running Le Pure Chocolatier?
Be consistent with your work, be innovative, and understand your customer's needs very minutely.
7. How are you using Social Media to promote your homegrown brand?
Thanks to the social media boom in the last 5 years, we get to show people creatively what we do and can do, even understand them as they can express and send reviews. We can serve them much better as per their requirements through social media management activities.
8. What is your 5-year plan for Le Pure Chocolatier?
I wish Le Pure to be present in all the gourmet stores in PAN India and the middle east. One major goal is also to open stand-alone stores in A-cities.
9. Can you share your business model with us?
We are present in B2B, B2C, and through the online website. We will soon be available on all D2C platforms.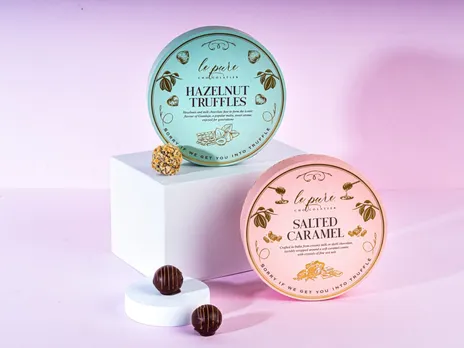 10. Advice you'd like to give aspiring entrepreneurs out there.
Do what you love.
Follow your passion.
A lot of hard work is involved in creating a brand or company, so please don't give up at any point. Keep on moving.
11. Any food quote?
"Eat lots of chocolates when times get rough and eat even more when times are great"
For more such stories follow Local Samosa on Facebook,  Instagram,  Twitter, and Telegram.