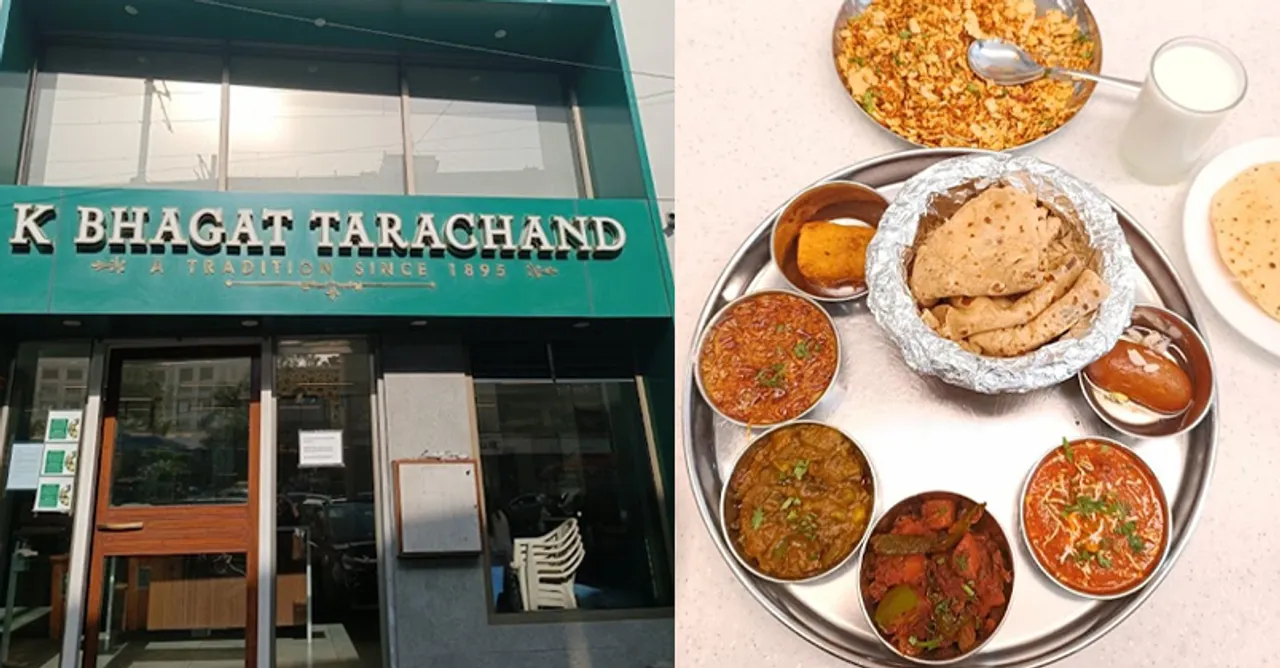 The legendry Bhagat Tarachand has been running successfully for 127 years now. It's a go-to spot for Mumbaikars for Sindhi and Punjabi food and there's indeed something very different about their veg thalis.
Started in 1895 by Mr. Tarachand Chawla in Karachi, Bhagat Tarachand was a small eatery at that time. With the sole purpose to feed hungry stomachs, Tarachand Chawla had set up an eatery where the visitors would never go hungry, even if they could not pay a single penny. "His magnetic personality, generosity, and goodwill combined with his humble, homely, and delicious food earned him the title of 'Bhagat' (meaning kindness) given to him by his patrons and hence our restaurant was christened Bhagat Tarachand, after the benevolent founder", said Bhisham Ramesh Chawla, grandson of Mr. Tarachand and a third-generation co-owner of Bhagat Tarachand.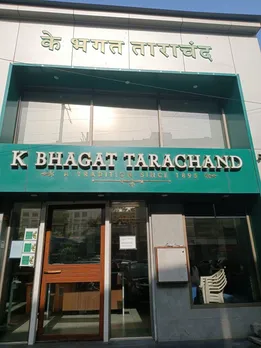 From Karachi to Zaveri Bazaar and then peoples' heart
After the partition, K Bhagat Tarachand came to Zaveri Bazaar, Mumbai. The area is frequented by traders, businessmen, and the working class, who have a penchant for well-cooked traditional vegetarian food. And unsurprisingly, adopted Bhagat Tarachand as their go-to hub for mealtime. "We serve home-style vegetarian food with a few of our dishes, the recipes of which are passed down through generations since 1895", Mr. Chawla further added.
The popularity of Bhagat Tarachand is all because of its fabulous food, its mouthwatering menu, and especially the massive Thalis. These vegetarian thalis are pocket-friendly and all about flavours. They are made fresh and have a revolving menu daily. It is a complete meal for 1 person, from starter to dessert. And no two days will you get the same dish in the week.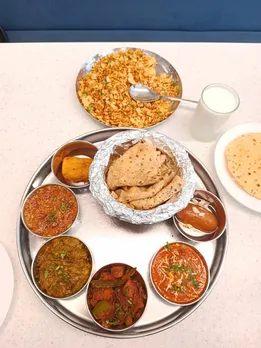 Thalis and more
There are 3 types of thalis. The first two are called Special Thali, which consists of chapatis, Dal Fry, veg Subji, Paneer Subji, Rice, Papad, Chaas Glass, and gulab jamun. The only difference between the two is that in one Thali, you get a plate of Pulao, and in the other one, plain rice. The dal is tempered twice and is a delight for the tastebuds. While the chapatis are slathered in pure ghee and are definitely one of the softest chapatis we've ever eaten.
During different seasons the dessert keeps changing. In winters, you'll be treated with some piping hot gajar ka halwa, while in summers, the sweet Aamras Puri awaits your visit. The Aamras puri also deserves a separate shout-out here. Unlike your regular ones, the puris at Bhagat Tarachand are huge. They have a tinge of spice that goes very well with the thick aamras.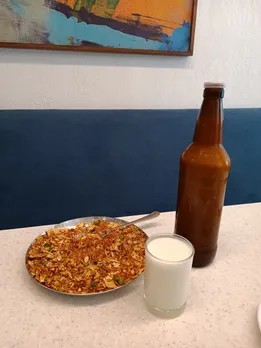 A menu that sources its ingredients from across India
At Bhagat Tarachand, you'll taste their generational passed-down recipes. The restaurant chain doesn't use any colours, artificial flavourings, or MSG. Everything is made fresh and all the gravies are cooked daily. But then there's more to their kitchens that give the menu of Bhagat Tarchand a top-notch flavour. The ingredients are sourced from different parts of the country. For example, the rotis are made from the wheat cultivated in MP. Basmati rice is from the foothills of the Himalayas, Garlic from Rajasthan, onions from Nashik, and potatoes from Indore. And, once the chefs traditionally cook them, what comes out of the kitchen is pure bliss.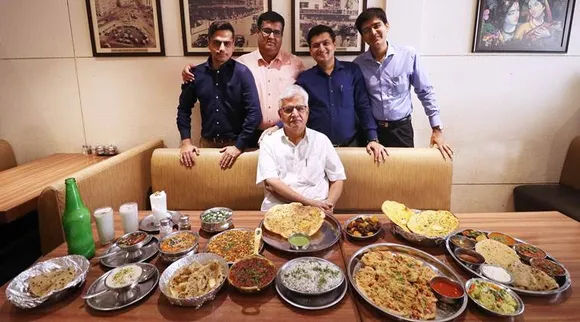 There are other dishes too that one can try at Bhagat Tarachand. The menu is pretty extensive and features different veg curries, Biryani, Pulao, types of Punjabi bread, sweets, beverages, and everything delicious. Signature items such as Papad Churi, Chaas served in sterilized Beer Bottles, Butter Chapatis, and Sev Tomato are the dishes that have continued through the generations. "We have also introduced a Chinese menu at our Malad branch. Popular options include Sweet Corn Soup, Mushroom Chilly Dry, Vegetable Spring Rolls, Paneer 65, Veg Manchurian Gravy, and much more", mentioned Mr. Chawla.
It's been now 127 years of Bhagat Tarachand and there's no wonder why people love it so much. It's a must-visit if you are in Mumbai and want to eat something hearty and satiating. " It's very heartwarming to hear that our customers have been coming since my grandfather, father, and now me as well. We are what we are today only because of them. When they fight over bills on who will pay, celebrate with us, share the food or feed each other - is always good to be a small contributing factor to their happiness", added Mr. Chawla.
For more such stories follow Local Samosa on Facebook, Instagram, Twitter, and Telegram.