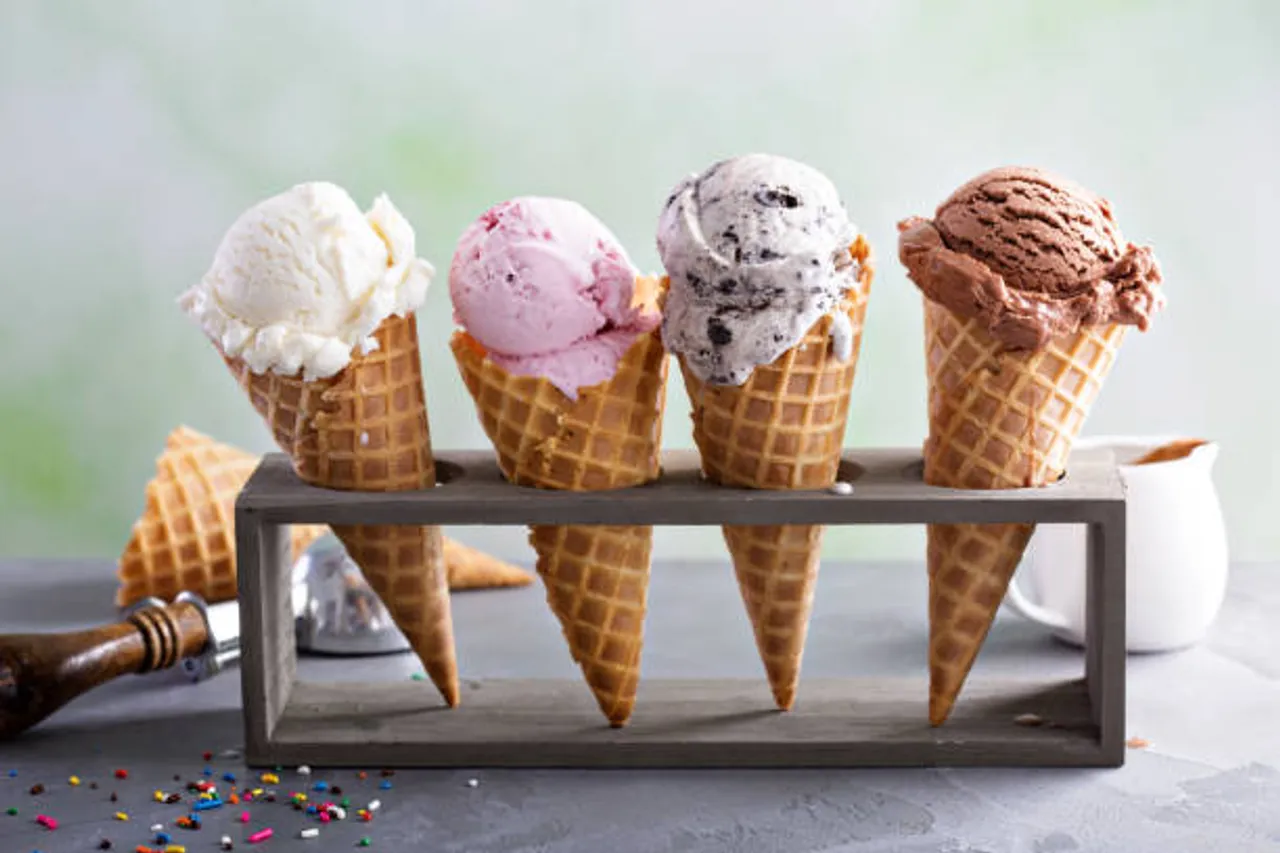 An ice cream a day can keep all the blues away, so we suggest you check these ice cream places in Pune to relish this delicious dessert!
Who doesn't enjoy a scoop of deliciousness? It keeps you cool in the summer. There are numerous options accessible across the city, including some old, some new, some gourmet, and others that simply provide stunning tiny scoops. We advise you to take them all in this list of ice cream places in Pune!
1. Cold Stone Creamery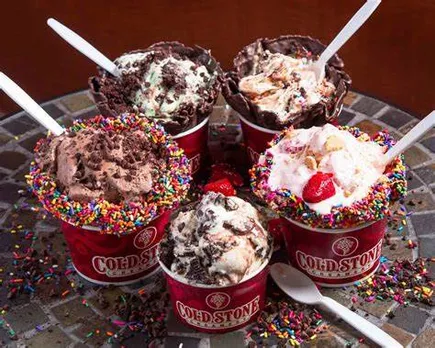 This luxury ice cream brand offers a wide selection of smoothies, shakes, ice creams, frozen yogurts, ice cream sandwiches, and cakes. Every day, their ice cream is churned from the finest ingredients and combined with your choice of chocolates, cakes, fruits, toppings, and more at their six locations throughout the city. You must try their Who You Callin' Shortcake or their Cheesecake Fantasy.
Where: Many outlets, including Viman Nagar
Timings: 11:00 Am to 2:00 Pm
Price for two: Rs 400
2. Ice Cream Factory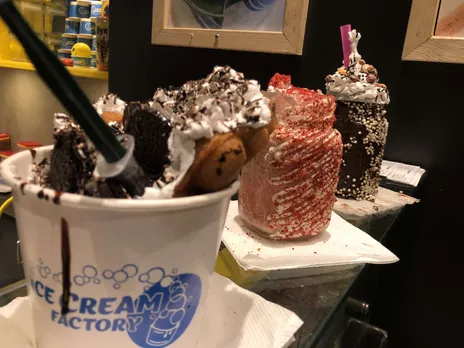 This little parlour with four branches at your disposal excels at what they do. With ice cream waffles, bubble waffles, flaming biscuits, dragon breath poppers, and other treats, you'll be spoiled for choice. Their Mango Faluda is a must-order. They do a lot of fun things with ice cream, so don't miss out.
Where: Many locations, including Camp
Timings: 11:00 Am to 2:00 Am
Price for two: Rs 300
3. Koko Scoop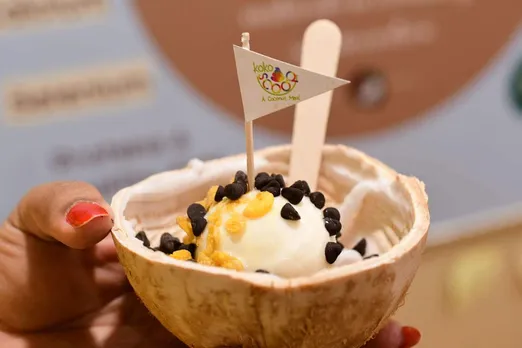 Is coconut ice cream a favourite of yours? KokoScoop sources coconuts from India's coastal regions and transforms them into coconut cups, ice cream, and delicious toppings. This place is a modest, cheerful spot where you can get delicious treats. We are confident that you will not be disappointed with the coconut water base, delicate coconut ice cream, chunky coconut toppings, fruit bubbles, and jelly.
Where: Viman Nagar
Timings: 2:30 Pm to 11:30 Pm
Price for two: Rs 200
4. Icekraft
At this dessert bar, you can get a huge variety of ice cream tacos and cookie dough scoops, along with dollops of extra love and toppings. It's a terrific place to satisfy after-dinner hunger and have a good time with friends because it has a lovely ambience. There is something for everyone, whether you prefer fruit desserts or prefer to indulge in some chocolate. Cookie dough scoops in flavours such as red velvet, salted caramel, and more.
Where: Many locations, including Deccan Gymkhana / F.C Road
Timings: 11:00 Am to 11:30 Pm
Price for two: Rs 300
5. Piatto Dessert Studio
The Piatto (Italian for "plate") Dessert Studio in Kalyani Nagar is unlike any other we've seen in Pune. A comprehensive range is served up by electric combinations generated from a plethora of flavours and beautiful ingredients. It's a high-end dessert bar with a variety of gourmet sweets to choose from. Their light sorbets and rich gelato are our favourites. The mango and Jamun sorbet, as well as the dark chocolate gelato, are very popular.
Where: Kalyani Nagar
Timings: 11:30 Am to 10:00 Pm
Price for two: Rs 500
6. Pasteur Bakery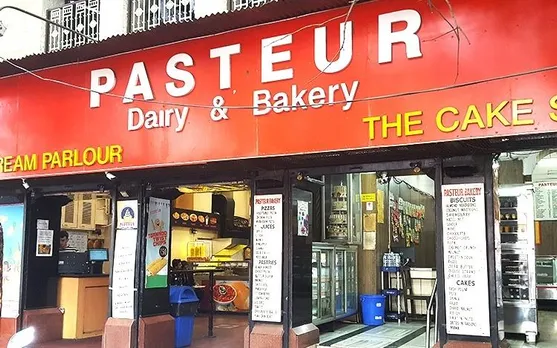 Since colonial times, this 80-year-old institution has been serving up delectable cakes and biscuits, and little has changed since then. In addition to their famed softy, sundaes, and various flavoured ice creams, Pasteur's dessert parlour delivers wonderful vegetarian munchies and street-style chaat. The flavours are classic, and the ice cream is vintage. Take a stroll down memory lane.
Where: Camp
Timings: 9:00 Am to 9:00 Pm
Price for two: Rs 100
7. Eskopop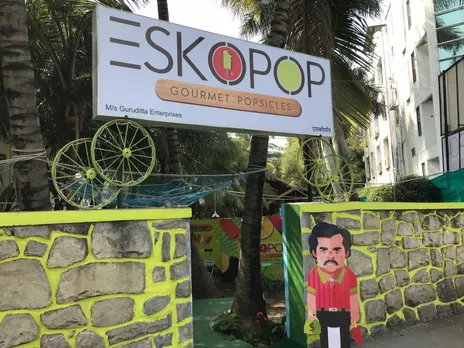 The gourmet ice popsicles have won many hearts in the city. Made with fresh milk and fruits every day, it is free from harmful chemicals, artificial colours and preservatives. So, no matter what outlet you're at, pick up a roasted banana, plum, green apple grape, Irish coffee among others, or take a bite of the premium ones like Madagascar chocolate and blueberry cheesecake. They have great options for vegan and sugar-free popsicles.
Where: Many locations, including Baner & KP
Timings: 11:00 Am to 12:00 Pm
Price for two: Rs 250
8. Ganu Shinde Ice Cream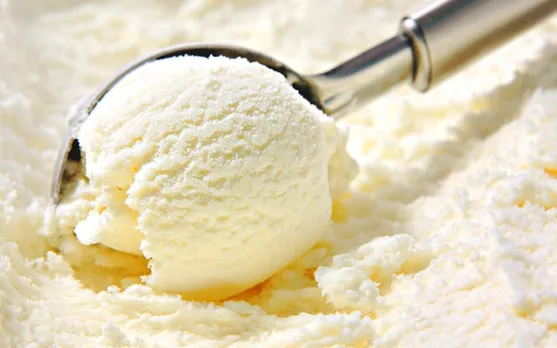 Nothing compares to the nostalgia and velvety mango ice cream at Pune's 165-year-old dessert parlour, Ganu Shinde in Narayan Peth. We suggest the original amba ice cream, which starts at Rs.40. Even if it lacks a wide range of flavours, the genuine freshness of the product is enticing and energizing. If you don't feel like trying the mango ice cream, try the pista, jambhul, or sitaphal ice cream instead.
Where: Budhwar Peth
Timings: 11:00 Am to 9:00 Pm
Price for two: Rs 150
9. Callow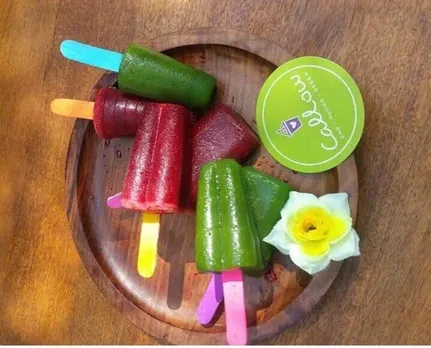 Callow is a fantastic visit if you want to cool off with some fresh fruit popsicles. This Dessert bar, which is located in Kalyani Nagar, offers unique popsicle flavours. Try the Flamingo with peach, passion fruit, blackberry, and pear, or the Callow green with spinach, cucumber, kale, and guava if you're looking for something a little healthier.
Where: Kalyani Nagar
Timings: 11:00 Am to 11:00 Pm
Price for two: Rs 500
10. Cream Stone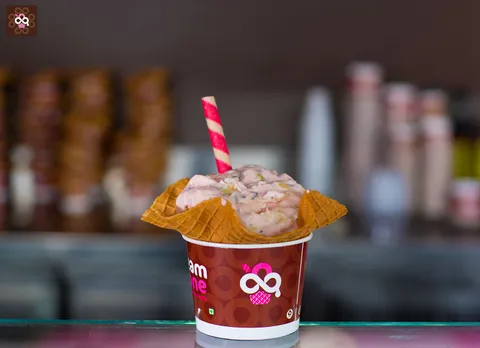 It's impossible to discuss ice cream without mentioning Cream Stone. Cream Stone is a prominent ice cream parlour with over 7 outlets across the city, known for its original concept that appeals to people of all ages. Their ice cream is made by hand and combined with toppings on a frozen 'cold stone,' giving it a variety of flavour and texture combinations.
Where: Many locations, including Pimpri Chinchwad
Timings: 11: 00 Am to 12:00 Pm
Price for two: Rs 500
11. Natural Ice Cream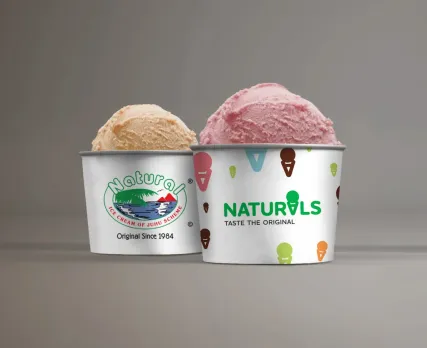 Natural Ice-cream is well-known for its delectable ice creams. This outlet isn't any different. They claim that the secret to their products' delectable taste is that they source seasonal fruits from the best vendors and are made with natural produce. They also make certain that some flavours are available year-round and others are only available during specific seasons.
Where: Many locations, including Koregoan Park
Timings: 11:00 Am to 11:30 Pm
Price for two: Rs 100
We hope you will some delicious ice creams with these ice cream places in Pune now.
For more such stories follow Local Samosa on Facebook, Instagram, Twitter, and Telegram.