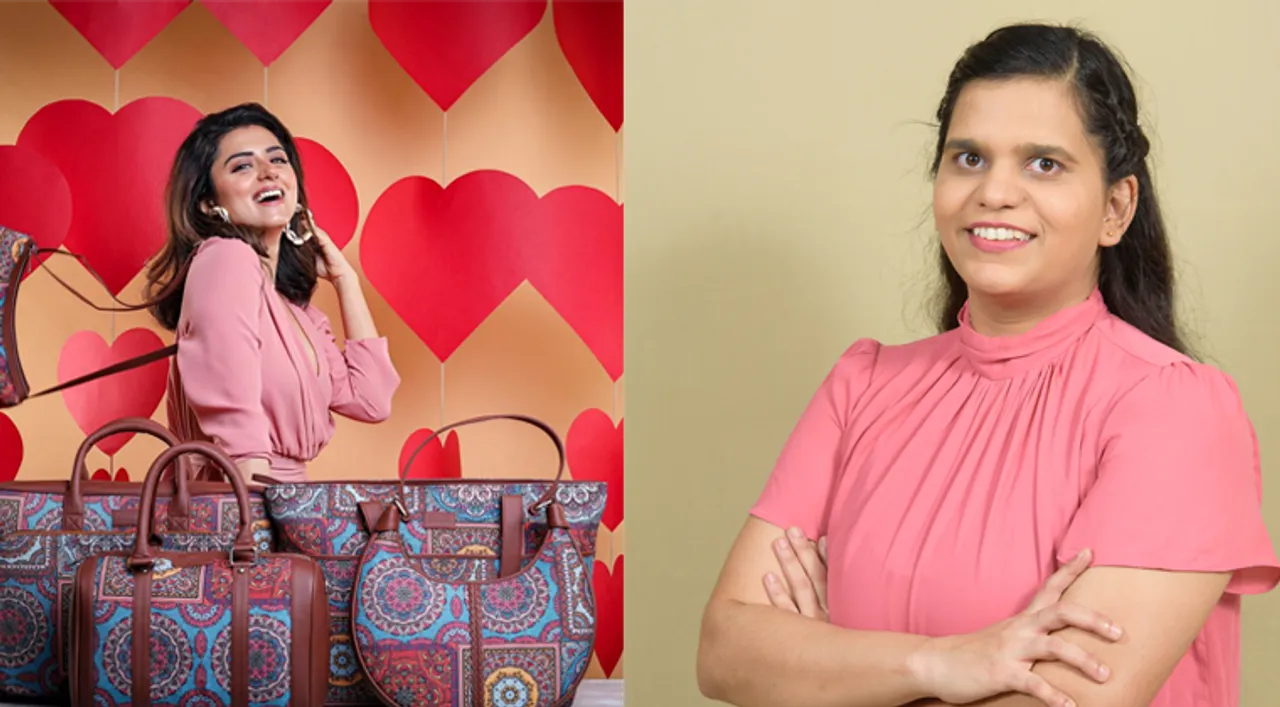 Founded by Disha Singh and Pradeep Krishnakumar, Zouk is a Proudly Indian and 100% Vegan brand for Bags, Wallets, and accessories where all products are handmade by expert artisans!
The husband and wife duo Disha Singh and Pradeep Krishnakumar wanted to come up with a brand that would promote the local craftsmanship of India. So, they founded Zouk in June 2018, which offers a great range of PETA-certified vegan and cruelty-free bags, wallets, and accessories. Abhishansa Mathur was in a candid conversation with Disha Singh about her journey of starting Zouk, challenges, and much more.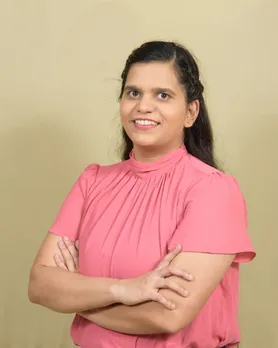 1. Where did it all begin for you? Please share the What, When, & How of starting your brand Zouk?
The idea for Zouk came to my mind during my second year of IIMA, where I got a chance to meet the local artisans at Kutch. I saw these artisans making beautiful handicraft products but with no modern utility. Thus saw a gap in the market. Post my MBA, I did short stints with a Lakme Fashion Week designer & a boutique women's wear brand. This helped me understand the nuances of a lifestyle business before starting Zouk. I started Zouk in 2018. From early on, my focus has been on designing great products by fusing Indian handicraft design with modern functionalities and using 100% vegan materials. Our products have even appeared organically in the movie Sherni and the Netflix series Little Things 3.
2. Can you tell us something about yourself?
I am passionate about understanding and exploring the rich Indian culture and heritage. I was born in a middle-class family where my father worked with the armed forces. So I got a chance to live in multiple places in India across small towns and larger cities, and that's where I got the chance to firsthand experience the rich Indian culture and heritage. I was always passionate about exploring that further. Post my basic education, I did engineering, and after years of work experience in the energy sector, I did my MBA from IIMA, and that opened my mind towards taking the entrepreneurial root.
3. What's in the name Zouk? How do you position your brand?
We came up with Zouk as a combination of 2 things - Zouk, the vibrant & high-energy dance form (similar to our products in the monotonous bag's space), and a modification of Souk, another name for a bazaar, with all its energy.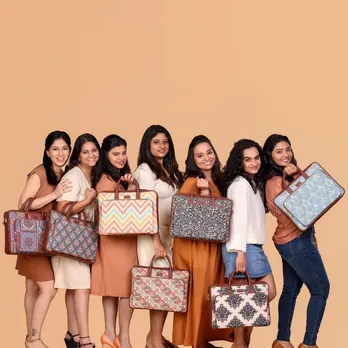 4. Can you walk us through your journey so far?
Zouk, is a D2C brand that brings stylish & functional products with the essence of India. I saw a gap in the lifestyle market and felt I could introduce products that offer memorable experiences with utility-driven aesthetics married with Indian culture. But as I started building, I realized the complexities involved beyond Product Design. Production, Marketing, Sales, Operations - it's a vast gamut of things that a brand like ourselves had to get right, to get even one customer to trust us.
From there till now, with over 1,00,000 happy customers, we have scaled Zouk into a highly loved lifestyle and fashion brand with a loyal customer base and a thriving social media community. Zouk has raised over $1.5M from Stellaris Venture Partners, Titan Capital & founders of popular D2C brands like Mamaearth, Wow Skin Science, and Beardo. We are rapidly scaling up Zouk with the vision of building an iconic global consumer brand from India.
5. What are some challenges that you faced while running Zouk?
The biggest challenge I faced while running Zouk is it was difficult to convince artisans to work with me as a woman founder. They were so conditioned to work with male leaders that it was strange for them. But when they saw the passion I shared for the products we made together, it became fine. That really helped us grow in terms of the quality and quantity of products made over the years.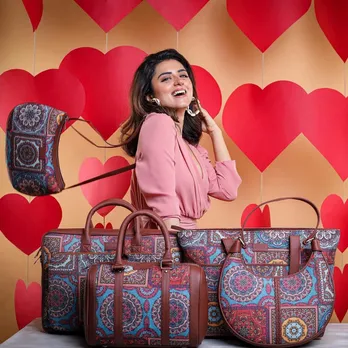 6. What according to you makes Zouk stand out amongst other brands?
All Zouk products have a combination of style and functionality with an essence of India. They are also responsible, cruelty-free products. We identified a gap in the market which offered only western looking products. We understood that customers wanted more Indian choices and thus brought them to the market. Thus, designing bags that were high on fashion, style and functionality were important. But it was also important to create products that had the true Indian essence, handcrafted by our Indian artisans. After all, we have such a unique and rich diversity of craftsmanship to preserve and promote, and what better when we can cater to our consumers with "Proudly Indian" handcrafted products made by artisans. ​
7. Your learnings running Zouk?
Always keep customers first. We always keep saying this internally - we don't exist because we work hard or push ourselves to do better. We exist because our customers love us and support us even when we make mistakes.
8. How did you get the initial traction and sales? Tell us about the marketing.
Our first sale came from our batchmate from IIMA. Our first bulk order also came from our institute, which bought Zouk bags as gifts for all our professors as part of the Teachers Day celebrations. So, initial traction came from friends, family, relatives, far and wide. Post that, we built a strong presence on Instagram via putting out content that showcased what we truly believed - Proudly Indian inspirations, and that drove consumers to follow us there and then come to our website to buy. Before driving this, we also did over 50+ exhibitions to understand our customer base and learn across different aspects.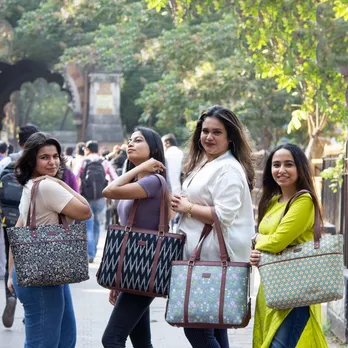 9. How are you using Social Media to promote your homegrown brand?
We post interesting and engaging content that is true to our brand and our customers. We collaborate with the right influencers who believe in what we stand. Zouk also does cross-collaborations with the right brands who share the same vision and beliefs as us.
10. How do you break the clutter on the social media space?
We are glad that more and more Indians are adopting the eco-friendly, cruelty-free lifestyle. Though, we believe this is the tip of the iceberg and so much more can be explored and is waiting to happen. We still haven't reached the mainstream stage where we need to think of breaking the clutter but are definitely actively using our voice to talk about this on our online channels. The coming months and years will change this for us as we get more active to demonstrate our brand pillars on social media.
11. Your 5-year plan for Zouk?
Coming years will see us expand our current collection of Bags, Wallets, and Accessories, while also adding newer segments. We will also be expanding into newer channels of distribution and geography. To drive all this, we are massively expanding our team and hiring across all key functions. We believe that we now have the brand-market fit and it's going to be an exciting new phase for anyone who joins our Zouk family in the coming years.
12. Can you share your business model with us?
We are an online-only brand today, selling our products on our own D2C website as well as marketplaces like Amazon, Flipkart, AJIO.COM, Myntra, Poshmark India.
13. One advice/suggestion you'd like to give aspiring entrepreneurs out there.
Entrepreneurship is a very lonely and long journey. However, one can make it easier by asking for help and advice from experienced folks. During my journey, whenever I have asked for help from fellow entrepreneurs, they have immensely helped. They share their take on any problem and how they tackled it. That has helped us come up with a solution fit for us at Zouk.
Disha recommends you check their Hobo Bags and Office Bags if you are looking for something minimalistic and fun at the same time.
For more such stories follow Local Samosa on Facebook, Instagram, Twitter, and Telegram.