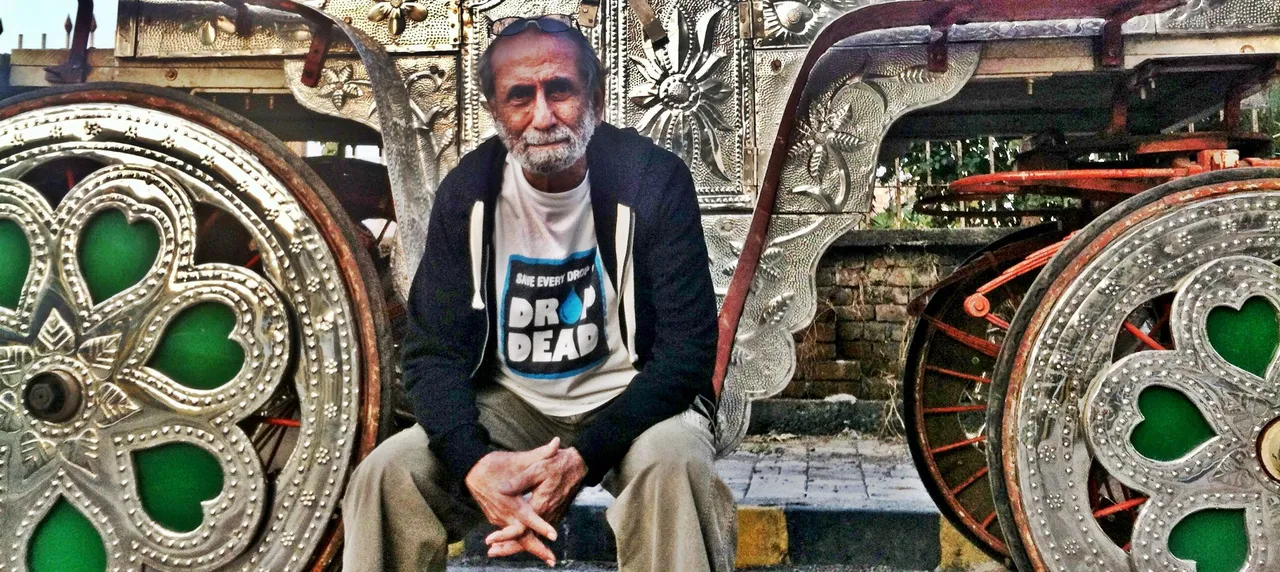 Aabid Surti founded Drop Dead Foundation in 2007 when he saw a leaking faucet at a friend's house, and it bothered him to such an extent that he actually did something about this leaking problem.
Drop Dead Foundation was started by the 80-year-old writer, painter, and cartoonist, Aabid Surti and it works on providing free repairing plumbing services. This one-man NGO was started in 2007, and in the very first year of its working, Aabid Surti was able to fix 404 leaking taps and saved about 4.14 lakh liters of water. Drop Dead Foundation is indeed saving Mumbaikars with a lot of leaking problems. "Every Sunday, in the morning, I visit a building with my plumber Riyaz and a volunteer Tejal to check all the taps of all the apartments from ground to 6th or 7th floor and correct the leaking ones free of charge. Very simple yet very effective", reads his FaceBook bio.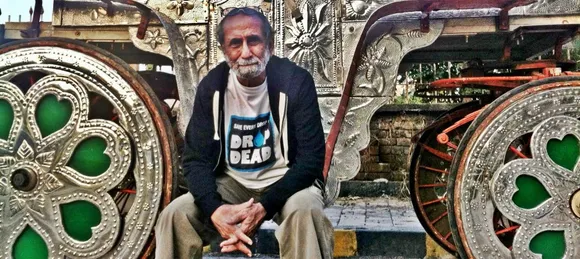 Aabid Surti has been born and brought up on the streets of Mumbai, and says he has seen people struggling and fighting for just one bucket of water. So one day, when he saw a tap leakage at his friend's home, Mr. Surti told him to fix it, to which his friend said it, was just a matter of a few drops. "It really did bother me. If one drop of water drips away every second, that makes 1,000 liters of water go down the drain in a month. That really made me think and that's how I started Drop Dead Foundation", he mentioned.
One of the major challenges that this small team of 3 had to face was to make people believe they are doing it for free. But, the team didn't give up and they kept spreading awareness. One of their initiatives involved sticking posters in the mosques of Mira Road. "After 15-20 days, the maulvi saahab came to me and told me people had actually started using less water. The mosque had 2 tanks which would get empty by the end of the day. But now, only half of the tank was being used. The posters worked pretty well", he further added.
Mr. Surti used his own money at first, and later, he used the prize money of Rs.1 Lakh that he had received for the Lifetime Literature Award for his work. He believes when you do something for the good of society, God himself becomes your fundraiser. He has saved over 20 million liters of water by going to houses and fixing leaking taps to date.
Aabid Surti is indeed the water warrior and with his small team, he's trying his best. He doesn't shy away from knocking on the doors and telling them about saving water and his free plumbing services.
"If you do something with a genuine intention, God will send his help. I started my work and received the cash prize. After a while, Azim Premji sir contributed 50K to our NGO, and it's just very surprising. Also, if you do something good, people will join you. In my case, it was the plumber. I told him I'm doing social work, and I'll need you for 3 hours, so how much will you charge? To which he said, If you are not taking anything, how can I expect you to pay me? And it was something that I had never thought a plumber would say. So, the bottom line is, when I change, everyone around me changes", he added.
For more such stories follow Local Samosa on Facebook, Instagram, Twitter, and Telegram.