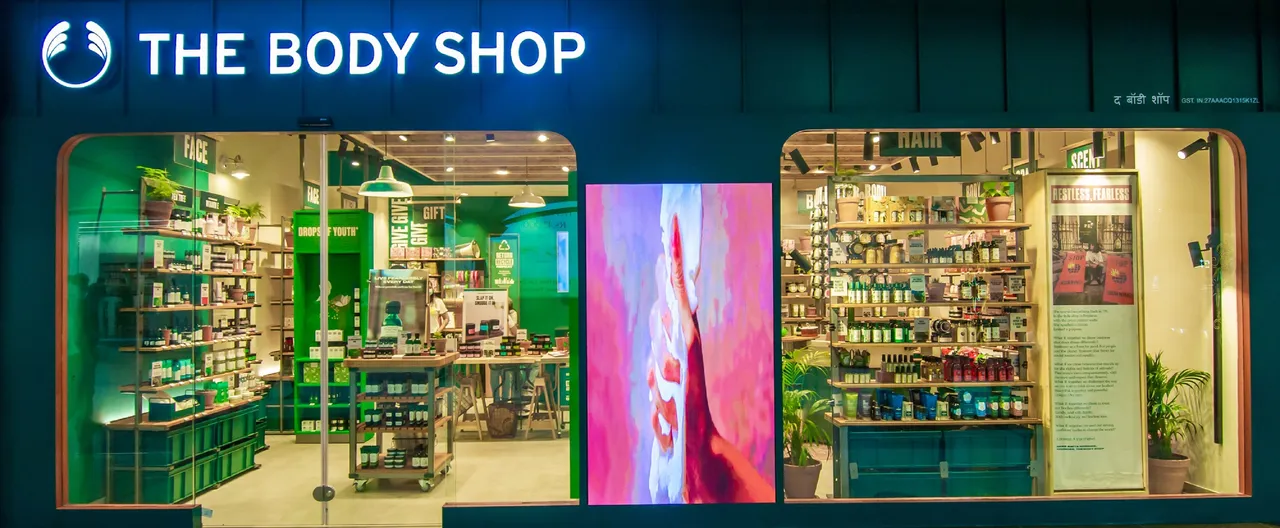 The Activist Workshop store by The Body Shop India will help customers to easily recycle their beauty product packaging.
The Body Shop India has recently launched its first flagship sustainable ACTIVIST WORKSHOP store on Ground Floor, Palladium Phoenix Mall, Mumbai, Maharashtra. Famous for its high-quality naturally-inspired cosmetic and toiletry products, The Body Shop is known all over the world for pioneering the philosophy that business can be a force for good, for launching new standards of ethics in business, and for its change-making business for the last 45+ years.
In keeping with its Activist DNA, the brand strives for long-term, systemic change, and on the occasion of this new store launch, The Body Shop India pledges its efforts towards ambitious sustainability goals through its Return Recycle Repeat (RRR) in-store plastic recycling program.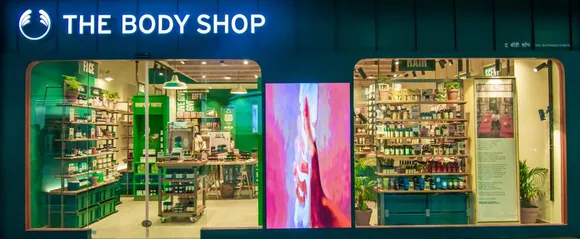 Through this initiative, The Body Shop sourced over 400 tons of recycled plastic in 2021, doubling this from 200+ tons in 2020. Currently, all product lines of The Body Shop globally contain 75% post-consumer recycled plastic (PCR) including CFT plastic from India. In 2021, the brand launched its most sustainable haircare yet – all haircare bottles and tubs are 100% recyclable and are made from 100% recycled plastic. The Body Shop also supported female waste pickers in South India through the Covid pandemic via Project NARI in 2020-21. Both the initiatives were created with the brand's global CFT partner, Plastics for Change, in Bengaluru India. Aside from being The Body Shop India's first sustainability store, the new Activist Workshop store is an interactive and experiential space that encourages people to explore products, and campaigns and how the brand and consumers can together create a positive impact for the planet and its communities.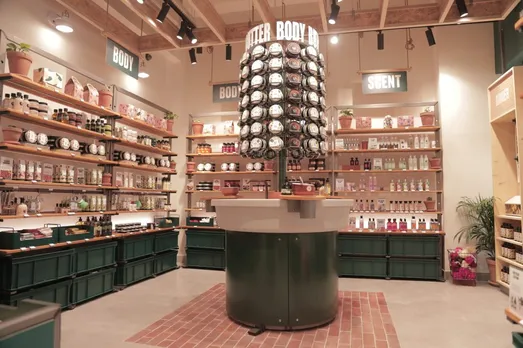 RETURN RECYCLE REPEAT:
The Body Shop is on a mission to make returning and recycling your plastic bottles an essential part of life. The Activist Workshop store will help customers easily recycle their beauty product packaging. Tell the workshop store staff if you want to return and recycle any of The Body Shop's empty plastic bottles, tubs, tubes, and pots. Next, put your empty packaging in the bin so our local partners can recycle and repurpose it. Next time you visit, recycle again! The Body Shop is calling upon all store visitors to pledge to be a Changemaker by advocating for and taking personal action towards Plastic recycling. Recycling your packaging really is that simple. Seemingly small acts can lead to big change.
A TRIBUTE TO THE CITY OF MUMBAI & MUMBAIKARS!
Inspired by the life, culture, creativity, hustle, and resilience unique to Mumbai, The Body Shop salutes Mumbai city within this first Activist Workshop store. A large part of the store displays an evocative wall mural by artist Mamta Singh, depicting the ever-present fight against marine plastic waste and the battle of Mumbaikars to reclaim the city from plastic pollution.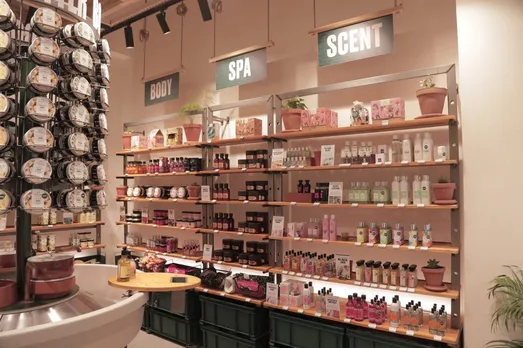 In keeping with the brand mission to celebrate local communities, the Activist Workshop store features gift cards featuring artwork by the children of Dharavi Art Room – a non-profit community project which helps children and women from Dharavi with safe spaces to express themselves through the arts. Locally made handmade Terracotta clayware is also used throughout the store as a sustainable visual merchandising element – all Terracotta clayware is sourced from Project Rivaayat, a youth-driven social entrepreneurship venture aiming to revive disappearing Indian artisan forms.
ACTIVISM HUB:
The new store also features an Activism hub where people can discover the brand's activist roots as well as campaign for social change around issues ranging from gender equality to fighting cosmetic animal testing. Customers can also find out how they can get involved and work with The Body Shop's global and local collective of fearless activists.
For more such stories follow Local Samosa on Facebook, Instagram, Twitter, and Telegram.