With the objective of Protecting, Developing, and Promoting our National Heritage, Art & Culture of India, Pandit Jasraj Cultural Foundation was recently launched by Prime Minister Narendra Modi and aims at providing opportunities for the musicians, instrument makers, and music enthusiasts in different ways.
It was the firm belief of Durga Jasraj and Neeraj Jaitley to showcase the traditional music of India in all its elements and glory. With this humble thought, the duo decided to establish Pandit Jasraj Cultural Foundation, a platform that would benefit artists involved in music in some or the other way.
"After my father passed away, I felt there were many different areas in music that needed a different approach. Earlier we didn't get the opportunity to work on it. So during the pandemic, I decided to take forward my father's ideas, thought process, and legacy, which was beyond music. So, it's not just a project about his music, but also for the entire musical sector, including different genres, next-generation, instrument makers, and more. The credit goes to my partner and co-founder, Neeraj Jaitley too, who pressed upon the fact that it's time we do it, and so we used the pandemic as an opportunity", Durga said.
With this thought and motivation to do something for Indian classical music, Durga Jasraj and Neeraj Jaitley started working on a much-needed project. The foundation aims to take forward the legacy and philosophy of the Legend Sangeet Martand Pandit Jasraj Ji and has a lot in store for the musicians.
"We have rolled out 4 critical programs right now. There is a need to promote different genres, and so we are in the process of documenting genres, like Hindustani classical, Karnataka, Sufi, bhajan, qawwali, kirtan, folk, and more. The other one is about skill development, training, and helping the musicians get employment. Then the next one is about providing monetary help to artists from all walks of life. Along with this, there are initiatives around developing courses across Traditional Indian Music and Sanskrit language along with R &D", she further added.
Over 35,000 musicians!
The team currently has data of 35,000 musicians from all around the world. They are in the process of developing the website into a portal where they are hoping to list over 1000 plus musicians. "It will have people who are singers, musicians, as well instrument makers. For the courses, the students will have both options- Online and Offline. We're also working on a model that will ensure that fee transactions between a student and the guru are direct. So that there's no hassle as we just want to be the facilitators", said Durga Jasraj.
Empowering the Instrument makers
One of the highlights of the foundation is giving the instrument makers a platform as well as livelihood opportunities. "I feel people who make tabla, Saroj, tanpuras, harmonium, and more such instruments, are almost forgotten. Be it someone's home or an educational institution, it's disheartening to see these instruments in bad conditions. We are going to list all such instrument makers on our website. So, people can just simply ask them to repair their instruments. Also, once we get enough funds, we will also tie up with AIR and other educational institutions. Later, these instrument makers will visit the universities and get instruments in pristine conditions", she mentioned.
Durga Jasraj also feels that the future of Indian Classical music is going to be bright and even better. With more music enthusiasts coming together through digital media, and the immense talent we have, Indian Classical music is going to be even more divine. "We did live video sessions during the initial days of the pandemic, and the response was just amazing. We generated 5.8 billion impressions, and that made me think that the audience is still there. All we need is to step up in making people understand the importance of performing art. And, once we do it, the corporate sectors will not be very far away from giving monetary support", Durga Jasraj said.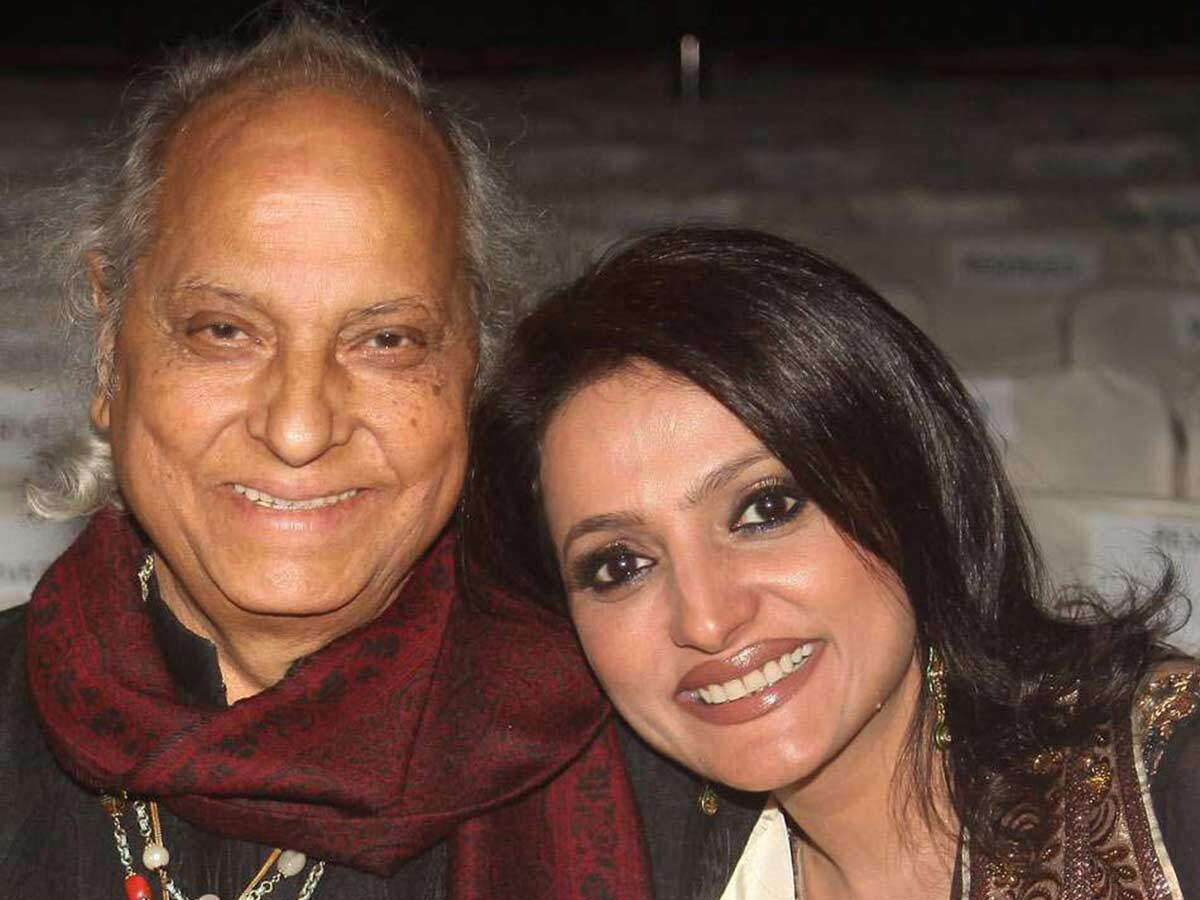 He had an amazing sense of humour and there was never a barrier when we'd talk!
With its programs and the legacy that Shri Pandit Jasraj has left behind, we're hopeful that this foundation will cater to music in gracious ways. Before leaving, Durga Jasraj mentioned a few things about Pandit Jasraj that will definitely bring a smile to your face. "He had an amazing sense of humour and would play all sports with me. Also, he would always motivate me to do things on my own and find opportunities in every challenge. He would say "apne manobal ko itna badhao k khushiyo ko cheen ke dunya se apni zindagi me laao'. And I think that's something very positive. He was a great father,, and I saw him becoming a great musician and performing artist. His journey is inspiring, and whatever I've achieved in my life is all because of the upbringing I was given", she said.
For more such stories follow Local Samosa on Facebook, Instagram, Twitter, and Telegram.
Comments
comments