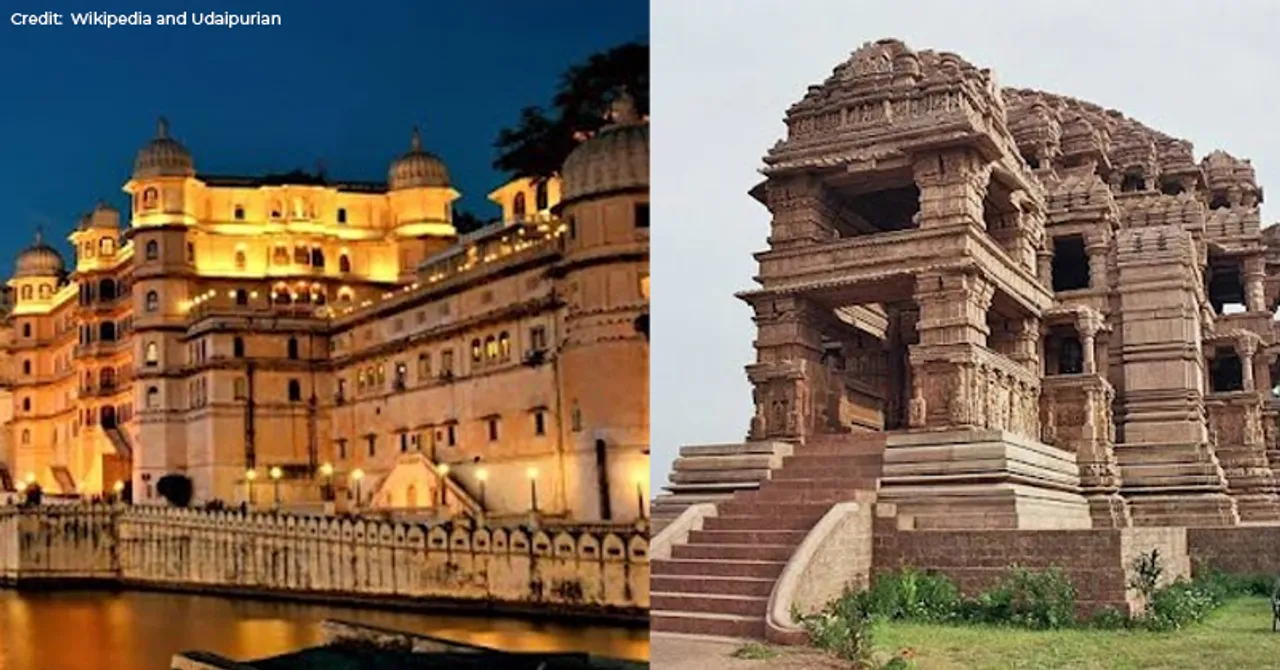 Among many beautiful and picturesque locations, these heritage sites in Udaipur must be on your bucket list once you are in this city. Check these out one by one!
If we say that the word 'heritage' is synonymous with Udaipur, it won't be wrong! From beautiful palaces, historic sites to pretty lakes, Udaipur is no less than a beauty. Hence, we have decided to talk about the heritage sites in Udaipur that you must check out before leaving Udaipur if you are there!
1. City Palace, Udaipur
Standing for more than 400 years, this palace is no less than a treat to the eyes. It once served as the administrative complex of the Maharanas of Udaipur. The majestic palace was constructed by Maharana Udai Singh II. Made with marbles and granite, this heritage structure is an architectural marvel. So, get ready to view this picturesque palace!
2. Saheliyon ki Bari
It was built by Maharana Sangram Singh, in the 18th century. It is believed that the king had himself designed this garden for the queen and 48 maidens, who accompanied her after their marriage. The garden of maidens is situated on the Fateh Sagar Lake and also has a museum inside. Its specialties, till now, are those beautiful fountains, lush lawns, and marble structures!
3. Bagore ki Haveli
Now, let's talk about one of the popular tourist places here, built by Amarchand Badwa, the Prime Minister of the kingdom of Mewar between 1751 and 1778. However, after his death, the royal family of Mewar took over the place. It is believed that the triple-arched gateway was added to this building in 1878 when Maharaja Shakti Singh ruled the place. You will be amazed to know that there are 138 rooms on the premises having mirrors and glasswork, along with mural paintings.
4. Sajjangarh Palace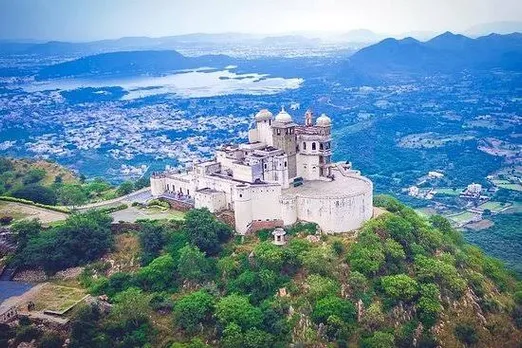 Being one of the beautiful heritage sites in Udaipur, it was built by Maharana Sajjan Singh in 1884. What you must remember is to see this beauty in monsoons. Since it is situated at an elevation of around 944 m on Banasdara Hill, the white marbles with which it has been made become extremely spectacular. Apart from that, the bronze statue of Maharana Pratap, a grand central court, fountains, and the royal quarters are its topmost features!
5. Haldighati
You might have heard about the popular Haldighati battle, which was fought in 1576 between the king of Amber Raja Man Singh and Rana Pratap Sing of Mewar. This was the place when Maharana Pratap and his horse, Chetak, lost their lives, as all of our history books say. The mountain pass here connects the districts of Pali and Rajsamand. Being part of the Aravali mountains, the name was kept on the colour of its soil which was no less than yellow like turmeric!
6. Jagdish Temple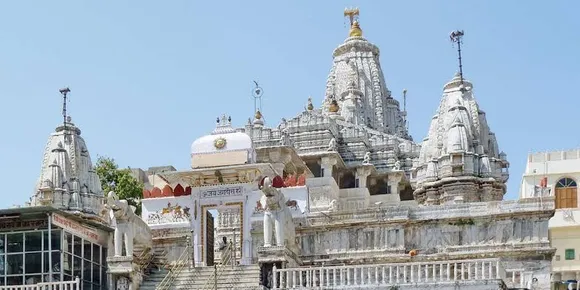 Dedicated to Lord Vishnu, this is one of the oldest temples and best heritage sites in Udaipur, built-in 1651 by Maharana Jagat Singh, who was the ruler between 1628 to 1653. Its three-storied space displays the images of musicians, elephants, dancers, and horsemen, which are intricately sculpted. It is believed that the idol inside the temple has been carved out from a unique piece of black stone. So, visit here for its uniqueness and beauty, even if you are not religious!
7. Ahar Cenotaphs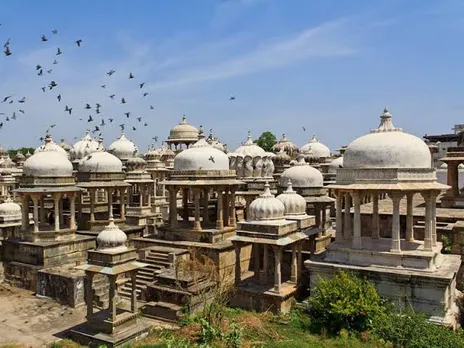 You must have seen this place in the recently-released movie, 'Dhadak'! Even if you have not, let us tell you that this is popular for housing the cenotaphs of the great rulers and queens of the Mewar kingdom. No less than 372 such monuments have already been built here in 400 years. The last one was of Maharana Bhagwat Singh.
8. Ghanta Ghar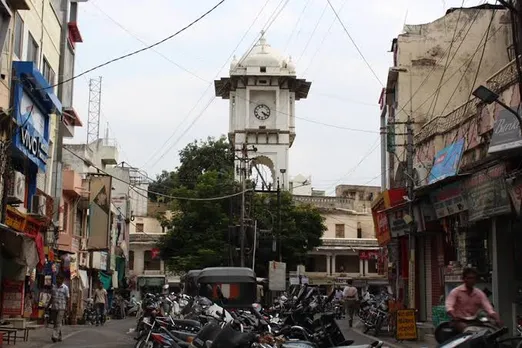 Do you know that it is the first public clock in the city? Yes, it is! Very interesting folklore about its construction is that there was once a huge conflict between the Muslim community of Bohras and the Hindu community of Mahajans. The then Pradhan of the Mewar state, Rai Pannalal Mehta had imposed a fine on both the communities of Rs. 5000 around 130 years back! Later, he convinced Maharana Fateh Singh to get a clock tower built at the same place as a symbol of peace. And, you know what? The 50 feet clock tower was then brought from London!
9. Saas Bahu Temple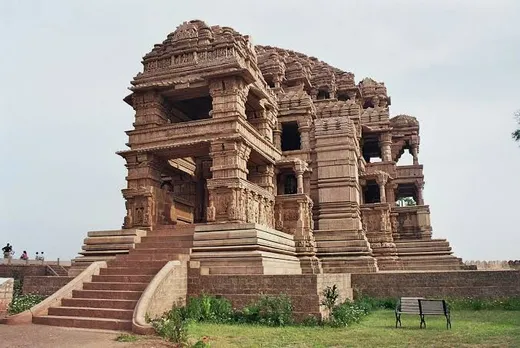 Located in the outskirts of the city, lies this 10-century temple, which was constructed by King Mahipala for his beloved, who was a devotee of Lord Vishnu. Later, his son built another temple beside his wife, who was a devotee of Lord Shiva. The two shrines were together called Sahastrabahu Temple. However, in the following years, the name got altered again and again and became Saas Bahu Temple!
For more such stories follow Local Samosa on Facebook, Instagram, Twitter, and Telegram.