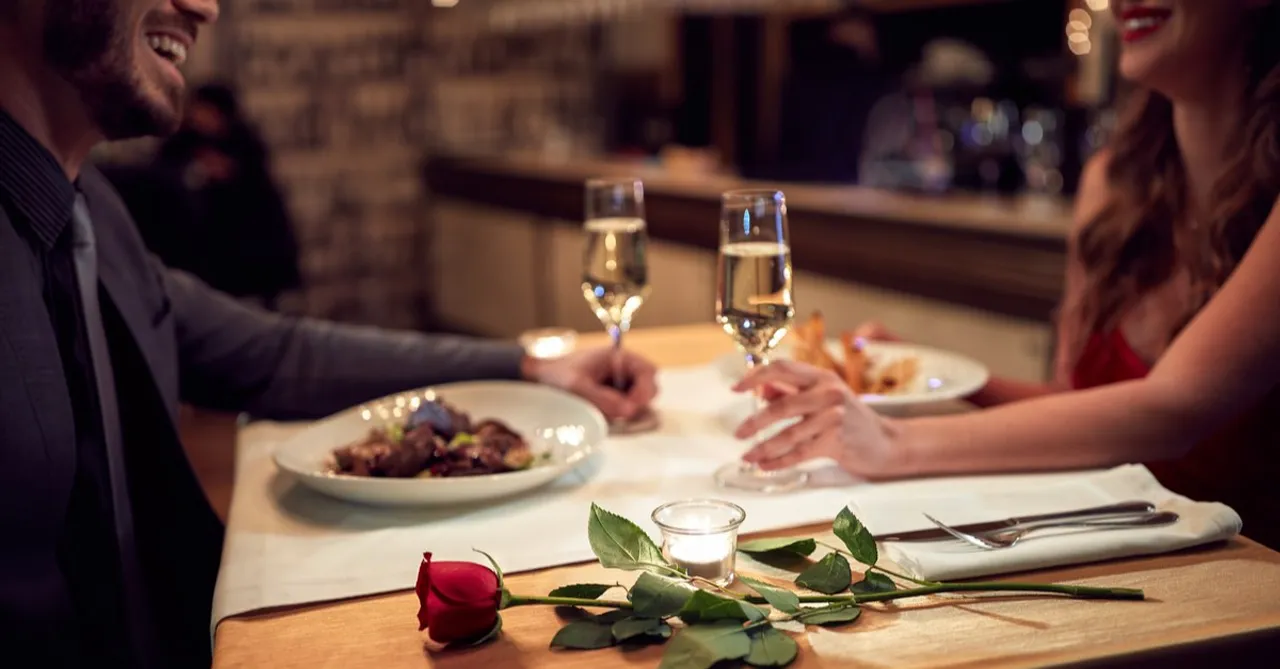 Valentine's Day is almost here and surprises are a must. Look at this freshly curated Valentine's Day meal menu with recipes from YouTube's best food vloggers and chefs that you can easily prepare at home and win your lover's heart.
Valentine's Day is about planning surprises, buying gifts, doing activities together, planning weekend getaways or fancy dates, all of it to celebrate your love. On this 14th of February, ditch going to your favourite restaurant or planning an exotic date, and just enjoy your love's company at the comfort of your home. Set the table with a beautiful table cloth and lightly scented candles, play soft music, prepare homemade food and enjoy a romantic Valentine's Day meal with your love. Cook together or just prepare dinner for your beloved with this no-stress list of recipes from YouTube's finest food vloggers and chefs that will help you plan your meal with utter perfection.
1. Creamy Mushroom Soup
Soup is your easiest go-to option to start your dinner right. A perfect bowl of soup to cleanse the palate will hug your partner with warmth in this cold weather. You can make this Creamy Mushroom soup at home from scratch by following the recipe.
2. Chilli Garlic Lamb Chops
Serving small portions of starters cleans the continuous taste of the soup and creates a foreground for the main course. You can make red velvet kebabs as a starter that will definitely amaze you with their amazing flavour and will become the star of your meal.
3. Paneer in Butter Garlic Cream Sauce
Here comes the main portion of your romantic dinner. Let's go a little Indian for the main course. You can prepare paneer in butter garlic sauce with naan as a vegetarian menu or go for good old chicken tikka masala with naan or lemon rice if you prefer non-vegetarian. It is all appetizing and filling, binding all your dishes together.
4. Small Bento Cakes
Who doesn't like cakes? After a hearty dinner let's take it a bit easy on the dessert. Small bento cakes for your loved one are some of the most easy-peasy desserts. This recipe is eggless. A small cake like this made with love and decorated with hearts will surely make your partner fall in love with you all over again.
5. Passion Fruit Martini
What meal is complete without a good drink? Have a look at this Passion Fruit Martini recipe and add delight to your lovely evening.
Now, with a perfectly planned evening, play some groovy music and cook dinner together. Add and edit recipes as per your wish. Prepare a warm and romantic Valentine's Day meal and spend the day with your love. Happy Valentine's Day! And savour the love with hand-made food.
For more such stories follow Local Samosa on Facebook, Instagram, Twitter, and Telegram.