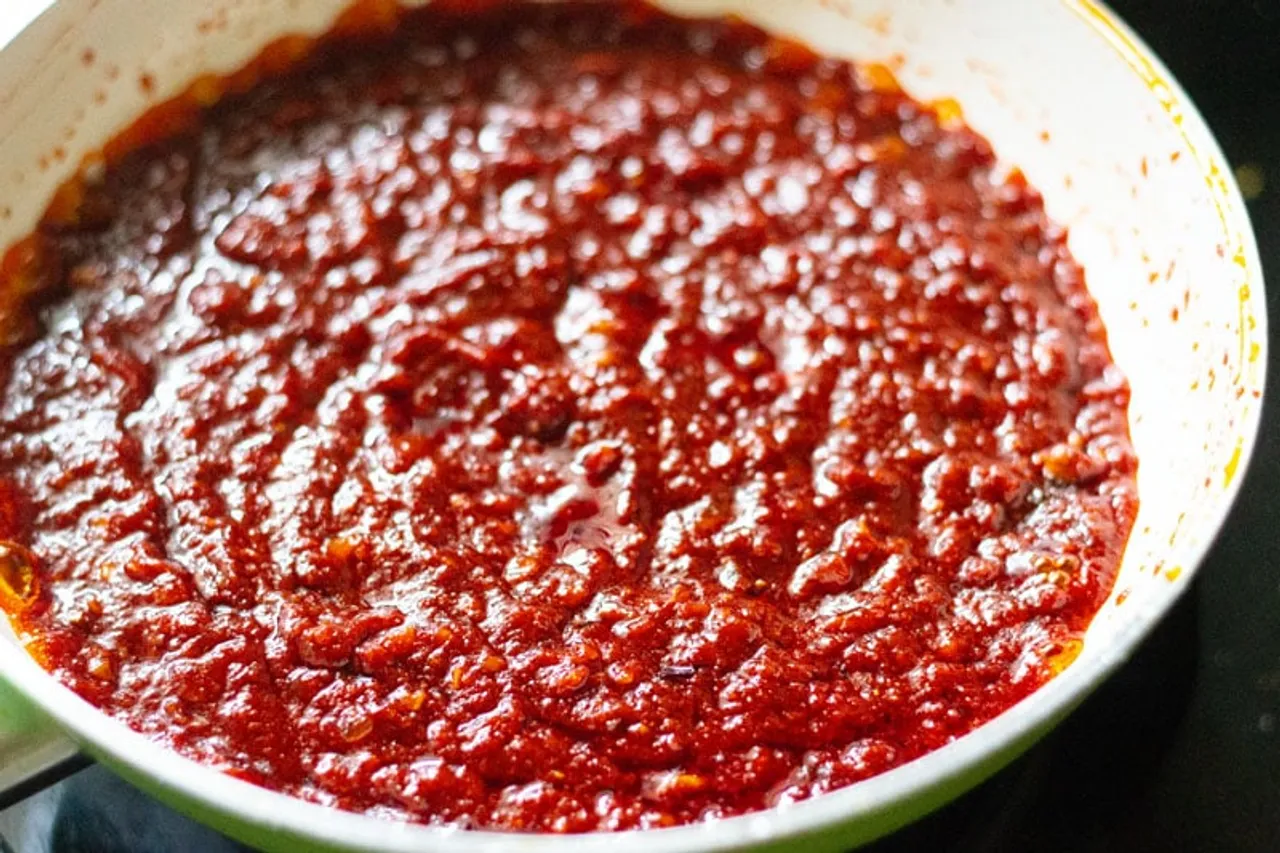 One of the things that make Indian-Chinese cuisine super delicious and lip-smacking is the spicy schezwan chutney. This chutney has become an essential ingredient of the desi Chinese, and who doesn't love it? But, did you know how this Chinese dip became Hindustani, and what is the history of India's beloved schezwan chutney?
We all have a special place for extra spicy schezwan Hakka Noodles, Schezwan Chinese bhel, Schezwan Chicken, and anything slathered in this lip-smacking chutney. Let's agree on the fact that this chutney holds the power of making boring vegetables taste delicious. But, the desi Chinese, and especially the iconic Schezwan Chutney, has a story behind it. In fact, this desi version is only available in India that finds its taste from the original Sichuan sauce, which is a part of China's Sichuan cuisine. Keep reading to know the history of Schezwan Chutney.
The origin of the Szechwan cuisine
Sichuan food is popular for its hot and spicy flavor. However, it does have sweet and sour flavors too. It mainly consists of Sichuan pepper, black pepper, chili, broad bean chili paste, shallots, ginger, and garlic. The cooking methods include stir-frying, steaming, braising, baking, and the most popular of which is fast-frying. Sichuan cuisine, also known as Szechwan cuisine or Szechuan, originated in the Sichuan Province.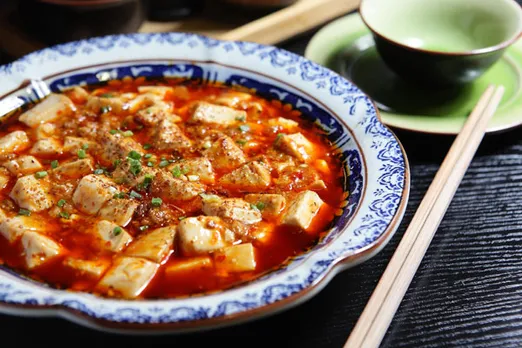 The history of Desi Chinese
The beginning of Indian-Chinese food happened in Kolkata during the 1700s. Many Hakka Chinese (A Han Chinese subgroup) migrated to India and settled in the city. In areas like Tiretta Bazaar, Kolkata (commonly known as Old Chinatown), these people started selling dumplings, dim sums, and noodles as street food as they were missing their authentic food. Later, these traders and immigrants came up with small Chinese restaurants in Tangra. To get Indians to like their food, they gradually incorporated local ingredients into their dishes, and that's how the Indianized version of the Szechwan cuisine became a thing.
After trying spicy Chinese food at a restaurant in Hong Kong, Camellia Panjabi opened the first Indian Sichuan restaurant, 'Golden Dragon', at The Taj Mahal Palace, Mumbai, in 1973.
The Schezwan sauce
With time these Chinese restaurants became a big hit among their Indian neighbours. Slowly the spices were altered, and about a decade later, during the 80s, Indian-Chinese made its debut. Today, Tangra's and Tiretta Bazaar's narrow lanes are stir-frying the Chinese recipes with the heat of schezwan sauce, a staple feature of every Indo-Chinese restaurant. There is no particular day or incident which gave birth to this spicy chutney, but the gradual and consistent use of Chinese recipes, and ingredients, led to its popularity. Indeed, the history of schezwan chutney is as delicious as its taste!
Try this quick schezwan chutney recipe!
For more such stories follow Local Samosa on Facebook, Instagram, Twitter, and Telegram.