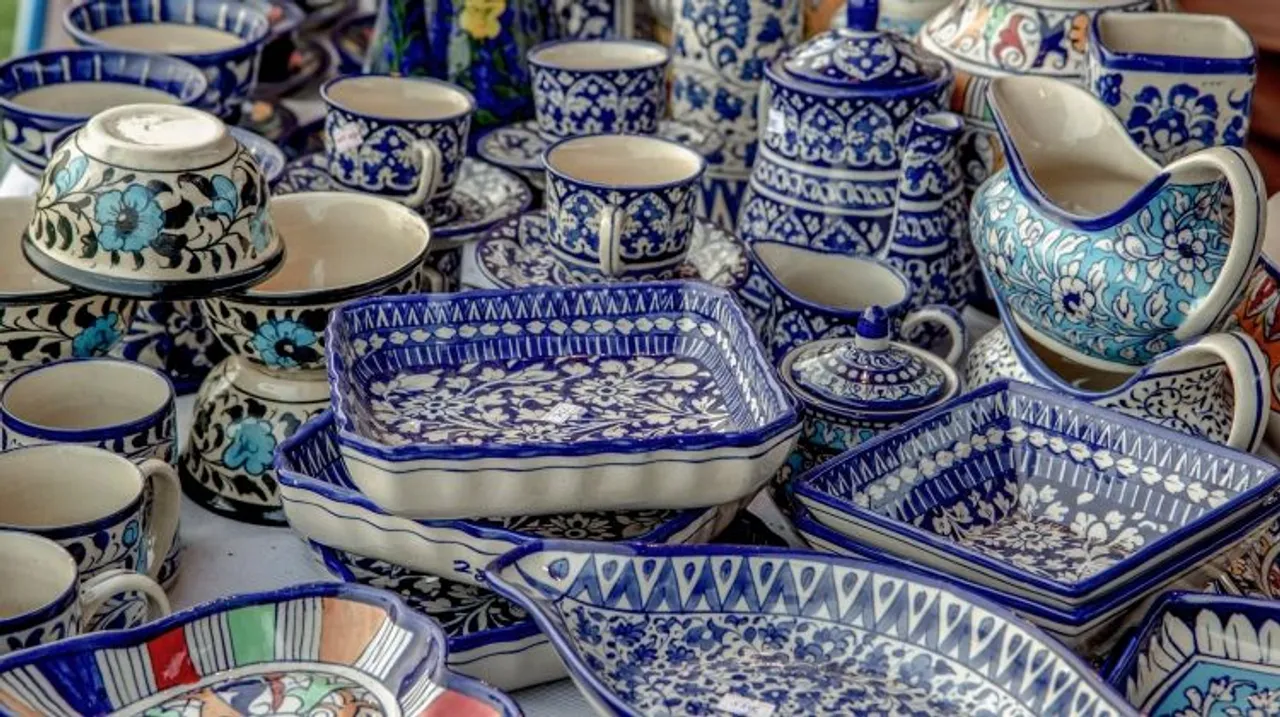 To truly appreciate art, you must first know its history. Read on to know the history of Blue Pottery in Jaipur and some lesser-known facts.
Jaipur is one of the biggest jewels on Rajasthan's crown of heritage and art. Influenced by multiple cultures and countries, Jaipur has its own spirit of presenting beauty through artefacts. If you have ever visited the Rambagh Palace, you would have witnessed its magnificent blue pottery fountains. If you are a Jaipurite or just visiting the city, you have to see the artistry of Jaipur's Blue Pottery.
From the Turks and Persians
Blue Pottery is the traditional craft of Jaipur, but its birth did not take place in this city. In the 14th century, when Turkish invaders came to India, they brought along Mongol artistry. Mongols had invented an imported technique of combining the Chinese blue glazing techniques with Persian decorative arts. Turks introduced this imported technique in northern India. But how did Blue Pottery settle in itself in the Pink City? The condensation of Blue Pottery in the state of Rajasthan is a different story.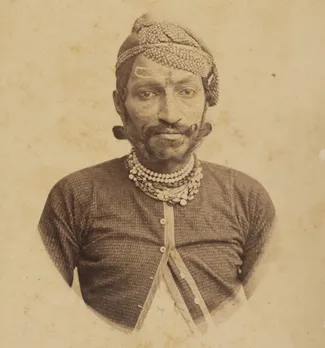 After the Mughal conquests, came the reign of ruler Sawai Ram Singh II in the early 19th century. Once when Ram Singh II was attending a kite flying session in Delhi, he saw two brothers from Achnera cut and bring down the royal kites flown with the greatest mastery. Curious, he asked the brothers the secret behind their victory. Intelligently, the brothers, potters by profession, had coated their strings with a blue-green glass which made the strings sharper and difficult to cut. Sawai Ram Singh II then invited the brothers Jaipur to teach artists of the city the unique pottery form.
Recovering from Near Extinction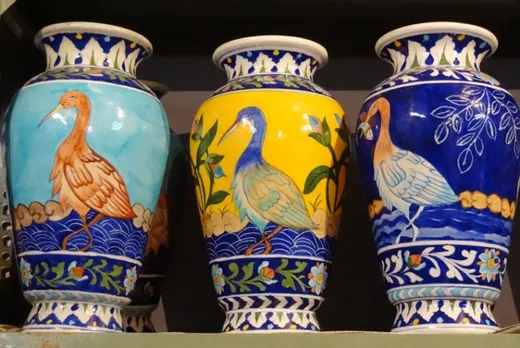 Families of craftsmen mostly kept the skills and techniques to themselves, which consolidated the art. In the 1950s, blue pottery was near its extinction. Maharani Gayatri Devi of Jaipur, a great patron of art, established the School of Art and encouraged the learning and practice of blue pottery. Muralist and painter Kripal Singh Shekhawat, with the support of patrons such as Kamladevi Chattopadhaya and her Highness Gayatri Devi, learned the art of blue pottery and started the Sawai Ram Singh Shilpa Kala Mandir, where he taught Indian painting and blue pottery.
Jaipur's Blue Pottery received its Geographical Indication (GI) tag in 2008.
The Beauty of Blue Pottery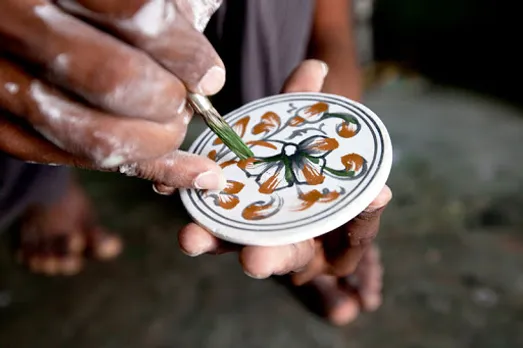 Blue Pottery is made from a special dough by mixing quartz stone powder, powdered glass, Multani Mitti (Fuller's Earth), gum, borax, and water. The dough is then shaped into tiles, doorknobs, pots, vases, plates, photo frames and other artefacts by moulds. Once moulded, the artefacts are rubbed with regmaal to polish the surface.
Then they are dipped in a mixture of quartz powder, powdered glass, edible four, and water and left to dry, painted, and finally put in a closed charcoal kiln to harden. Making blue pottery comes with a great risk of cracking the products or the colour fading in the process. Mostly glazed with an eye-catching blue dye, the colour gives this craft its name. The blue colour comes from cobalt oxide and green from copper oxide. Craftsmen make flowers, animal motifs, birds, images of deities, and geometric designs on the pottery. It is a unique completely handmade, and labour-intensive craft.
Facts About the Art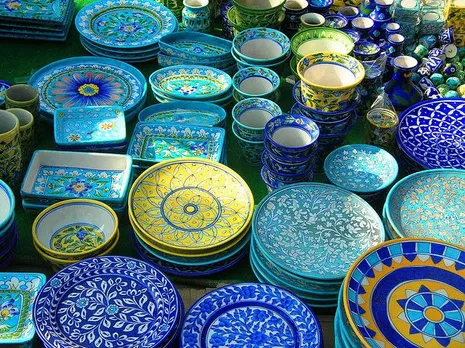 A great number of Jaipur's craftsmen's livelihood depends on this craft.
Some areas of Delhi, Amritsar, Khurja, Chunar, Rampur, and Karigari (Tamil Nadu) also practice this craft.
People can shop blue pottery artefacts and learn the craft at various potteries. RN Blue Art Potteries, Ram Gopal Blue Pottery, Jaipur Blue Art Pottery are the most famous blue pottery studios in Jaipur.
Also Read:
For more such stories follow Local Samosa on Facebook, Instagram, Twitter, and Telegram