Here is the ultimate guide for everything you need to know to keep yourself stylish and warm during winters. Right from trends, styling, outfit ideas, and more, these winter styling tips for women will help you ace your look.
Winter is all about protecting yourself from the cold and dry weather! Which means wearing warm clothes and covering your body to save it from getting frozen. But, it also means a lot of layering, deciding on going neutral or warm colours, and carrying amazing accessories that are made just for the winters. Winter fashion is packed with stylish options and if done right, can turn heads in appreciation. If you are up for some style inspiration then try these epic winter styling tips for women by fashion bloggers Chitrangi Sharma and Navy Nohwal!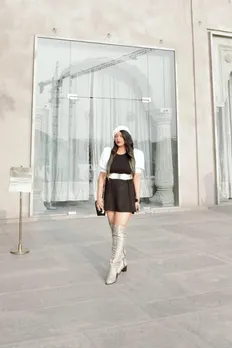 Right clothes, Layering and more
Dressing up is fun and becomes even more interesting in winter as you can do a lot of layering, and with the help of the right materials, it will be comfy too. "My personal favourites are faux fur and suede leather. They not only look chic but are perfect for North Indian winters", says Chitrangi. If you are in the north and lucky enough to witness the chilly winters, then versatile layers could be both functional and fashionable. "I personally prefer going for single color Layers inside, coupled with a sophisticated long statement trench coat. Just the right kind of winter monochrome look. Simple yet edgy. For instance - A black bodysuit and denim with a black cardigan and a long trench coat thrown over. If temperature increases you can ditch the coat", she further adds.
For Navy Nohwal winter is all about fuzzy, comfortable, warm, and heavy clothes that also look stylish. "When it gets cold outside, I always lean toward wool and acrylic fabrics. There are many different types of wool, such as gabardine, cashmere, and pashmina, as well as blends for a more cost-effective option. Wool insulates while simultaneously being soft and pleasant, therefore it's my favorite", she says.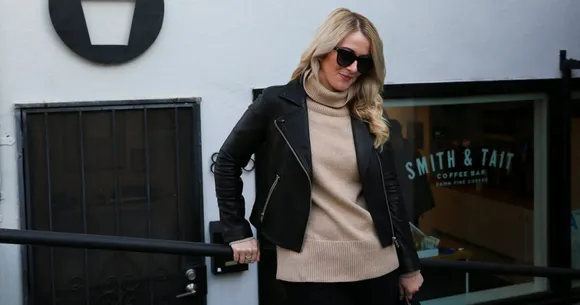 Navy thinks layering a loose-knit wool sweater top with a trench, for example, adds individuality to your look by combining various fabrics. " The same goes for a leather jacket worn over a ribbed turtleneck. As a result, experimenting with various materials is essential. When it comes to colours, the safest bet is to stick to neutrals", says Navy. She further suggests choosing a light beige tone for the top and a darker jacket to go with it. "Working with multiple shades of grey, such as an ash grey inner piece and deeper grey outerwear, is another option", adds Navy.
Winter hairstyling and haircare
Wearing a scarf or a hat will add a vibe to your look. It's another way you can style your hair and stay warm at the same time. "Winters are actually the best time to flaunt your hair. My recommendation would be to experiment with your hair right before winters, let's say in November. Probably get a cool hair color or a keratin treatment or something because you can keep your hair open literally every day", says Chitrangi. Her favourite hair accessory is the classic beret. "I actually wait for winters so that I can pull out my beret and wear it with a cute beanie hat. Legit Emily in Paris vibes!!!", she further mentions.
Navy too finds Beret a great winter accessory and believes they are fashionable, French, versatile, and can instantly polish a whole outfit. " But, if Berets aren't your thing, a fuzzy Bucket Hat with a matching furry jacket would be my first choice", she advises. As winters are dry as the bark of a dead tree, it's important to invest some time into haircare and then only the accessories will work best for you.
"I make it a point to oil my hair once a week. I apply the oil, massage it in, and then leave it on for a couple of hours before washing it off. Also, I understand that during the winter, all we want is a warm bath, but this depletes the gloss and moisture of your hair. So, on days when I wash my hair, I use very little lukewarm water. Coldwater does not dry out your hair or causes it to lose its luster", she further suggests.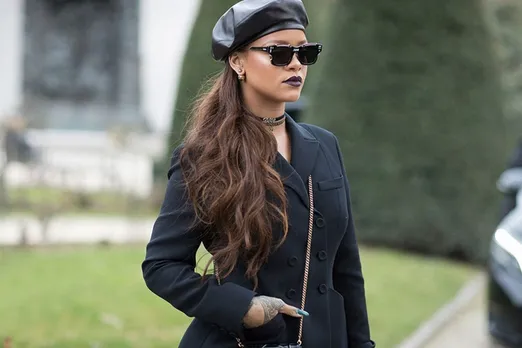 Playing with colours
Well, there's no such rule that says you can't wear orange in the winter! And, so if you really want to wear your favorite summer hues like yellow, orange, pink, green, and more in the winter, adjusting their hue is the key.
"If you want to wear orange, go for a darker shade like pumpkin or burnt orange. Alternatively, for yellow, use an ochre color as an accent color, or for pink, consider fuchsia pink or baby pink. As a result, adjusting the hue and making it darker can work for any color you want. I'm seeing a lot of purples right now for winter, in various hues such as Dark Periwinkle, Violet, and so on. If colours aren't your thing, stick to neutrals and you'll still be winning", says Navy.
While Chitrangi says, the vogue colors are always going to be in fashion! " White, neutrals, green is another color which is making the rounds this winter. Black is a winter classic anyways", she says.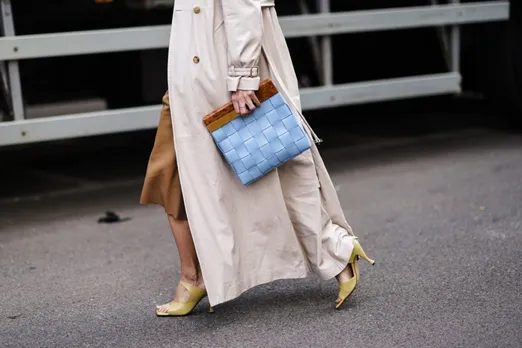 Footwear and keeping yourself warm!
Confused if the prints or patterns you bought last year are out of style? Well, here's what our fashionistas have to say about them and the current winter trends. Let's start with the footwear! " Boots are actually such a versatile winter accessory. Be it sweater dresses, long maxis, overcoats, teddy coats, or narrow-legged denim, each and everything goes well with boots! There are the usuals like sneakers, pumps, etc., but nothing looks as glam as boots. I adore Alamode when it comes to buying boots. They have a good collection!", says Chitrangi.
Navy too seems to be in love with the Boots and thinks they are one of the greatest pieces of footwear available. "They are extremely adaptable, and you can find them in a variety of styles, such as ankle length, thigh-high lace-up, and in a variety of materials, such as leather, rexine, and suede", she says. But if you are someone who likes to keep it bootless, then here's what she suggests.
"I recommend Uggs, which are similar to boots but are more winter-oriented. If that isn't your style, anything with a close toe, such as ballerina, jootis, will suffice. When it comes to styling boots, I believe that the correct boot can make any ensemble trendy. For example, on a date, you can wear black leather ankle-length boots with a pair of jeans and a black turtleneck, whereas on a night out, you can wear leather thigh-highs. I'll suggest you check Lulu & Sky for all this, they have amazing options", she advises.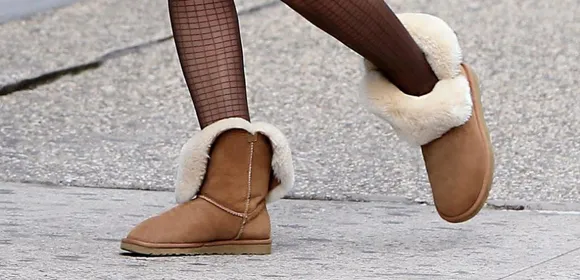 Other than this, there are a few more things that can be opted. " Long Trench-coats, Teddy coats, puffer trench, checkered Cami Vest sweaters, matching knitted winter co-ord sets, etc", suggests Chitrangi. You can shop for them from various online thrift stores as they keep coming up with something new and fresh!
Hoodies are another great style pick for keeping yourself warm throughout the season. " I can't stop myself from buying great hoodies and sweatshirts. So some of my favourite brands are DOBE and Blackstop. I own several pieces from both different brands like wrap-around from Max Fashion, sweaters from All About You, and jackets from the Halfdone label. Their collection is not only warm, high quality, and well made, but they are also very aesthetically pleasing.
Styling ethnic or Indo-western during winters!
Not everybody wears western outfits and so, it would be unfair to not talk about how one can rock the desi/ ethnic and Indo-western outfits. Chitrangi feels it's a tough call but a few things can still be done. "We can't do much with ethnics and indo westerns during winters. The only saviour for it is a faux fur shawl, I feel. There are some really good ones available on e-commerce stores as well as your local city markets will always have something great to offer", she says.
Navy too feels the same and says it's indeed difficult. But, then there are some fun additions that can be really helpful. "To keep it authentically Indian, have your jackets and blazers constructed from the same fabric as your lehenga or saree. If indo-western isn't your thing, change up the materials. Velvet sarees, for example, are a must-have for any winter occasion. Replace your blouse with an Anarkali-style tunic if you're wearing a lehenga. The options are limitless", she explains.
A Few more winter styling tips for women!
Accessorizing right is also very important to finish your look. Chitrangi suggests accessorizing your winter look with statement pieces such as boots, a bag, and a belt. "Also, headgear like a chic beret or a cute beanie helps a lot. And yes! Don't forget to wear the most important accessory, The mask!", suggest Chitrangi.
On the other hand, if you are fighting with static and tired of the clothes sticking to your skin, here's what Navy suggests trying. "I saw this on YouTube a while back, but rubbing a wet wipe over the surface can assist, and if that doesn't work, a blotting paper can. I attempt to maintain my skin moisturized so that it doesn't become static and stick to my clothes", she concludes.
We hope these winter styling tips for women were useful!
For more such stories follow Local Samosa on Facebook, Instagram, Twitter, and Telegram