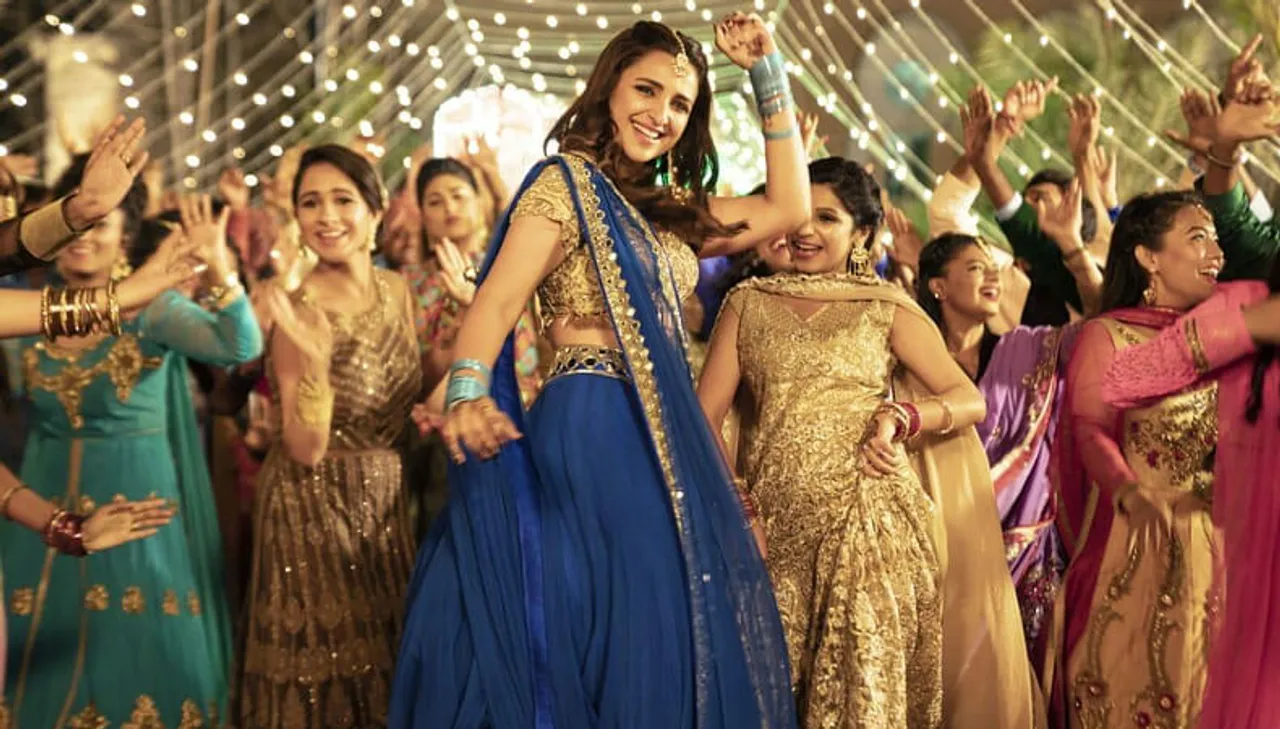 Dance is all fun and games and becomes even more amazing during the wedding season! Everybody's in a great mood, the guests want to groove, energy-packed performances are given by the bride & the groom, and also by their loved ones. All of it together sets the mood just right!! So, if you are planning to shake it off a little more at the weddings, then learn dance virtually from these online wedding choreographers!
Dance is a synonym for celebration! It is a must-do and a very special part of our weddings. We all love dancing our hearts out, and there's another level of joy that it leads to. If you are going to be a part of a wedding of someone special, or if it's your own, then surprise everybody with a power-packed and memorable dance performance. Check these online wedding choreographers who will teach you all the steps and will make dancing a piece of cake!
1. LADC Wedding Choreographynce Company
The talented duo oozes nothing but energy, and it's so much fun to watch them catch the beats so perfectly. Other than conducting wedding choreography, they also take regular dance classes and workshops. Make your dream wedding performance iconic, and get in touch with them.
2. Ruchika Kashelani Dance
Ruchika Kashelani's Instagram feed is a stop for non-dancers as it's a legit Choreoकक्षा. She does dance choreography in the most effortless ways and makes them look easy-peasy lemon squeezy. Other than steps, she will also help you with song selection. Join her in her Choreoकक्षा wedding series and dance to steal the show.
3. Happy Feet
Vasundhara, aka Happy Feet, teaches wedding choreography virtually, and there's a lot to learn from her. This dance enthusiast knows her job perfectly and lets you choose a song of your own choice! DM them to book an online private dance class and learn sangeet choreography!
4. Ritu Dance Studio
Ritu has 1.7 M subscribers on her YouTube channel and 130 K followers on Instagram. Her moves are perfect, while her expressions make the choreography look even better. She keeps posting her dance videos on her feed and takes online as well as offline classes. Do check her amazing work and enroll in her classes.
5. Utsavi Bhatia
Utsavi is a national Kathak dancer and teaches Wedding and Bollywood choreography. She is teaching across 9 countries, including Canada, America, and Australia. She will help you select the best songs, will edit them for you, and will also help with the theme suggestions. Book her for your wedding sangeet, cocktail, reception, and Mehndi ceremony.
6. TEAM WC
WC has a talented team of wedding Choreographers who will also help you with stage entertainment, and concepts creation. You will see their clients dancing like a pro on their feed and it will definitely give you the confidence to try your feet on dancing! Check them out to know what a fun and dance-packed wedding looks like!
7. Choreography by Maheema
We are in love with this Before & After transition on Maheema's feed. This one reel itself shows how skilled is she and how amazing would it be to learn dance from her. Maheema has experience of over 10 years in the field of dance, and she also teaches globally. Move your body this wedding season and let her teach you some amazing wedding choreography!
8. YSD Wedding Choreography
Team YSD is definitely on fire and their level of energy will lift your mood up. Plan a unique bride & groom entry, do a Ladkiwaale VS ladkewaale dance competition, or rock a bridesmaid dance performance, they'll help you nail it. Learn from them as they have been serving their clients virtually for the last 3 years and are one of our favourite online wedding Choreographers!
9. Anusha Wedding Choreography
Anusha Wedding Choreography is making people groove for weddings in a lit way. They have been in the dancing scene for the last 5 years and were founded by Anusha, who's even worked with Shaimak Dawar. Hire them for Mehndi, Sangeet, engagement, and other such events to make them filled with dance and music.
10. Niko Entertainment
Founded by choreographer Nimit Kotian, Niko Entertainment offers Sangeet Choreography and much more all across the country and even abroad. Their work can be seen on their Instagram feed, and it's nothing but a delight to see people dancing like a pro and adding a lot of fun to their weddings.
11. Official Wedding Thumka
Honey Goel and his team at Wedding Thumka is also one of our favourites. They do luxury wedding choreography, planning, and will help you rock your sangeet, Haldi, varmala, and entry with some iconic steps and concepts. Do check their feed to see their clients nailing their performances, and it does show a lot about the team's expertise.
12. ECDC Wedding Choreography
"With The ECDC, learn dance steps which will speak volumes for your sangeet", is what their bio reads, and their work will show you why they say this. Their concepts are nothing but grand, will give you cinematic feels, along with a vibe of lavish Bollywood movies. Learn dance from them and make your weddings a cheerful affair!
13. Wedding Choreography- Nishtha
Nishtha has been helping people dance at their wedding for the last 3 years and definitely knows her job quite well. Right from unique concepts like LED Interactive Dance to different themes, Nishtha's feed is flooded with happy couples and cherished memories. Make your Shaadi memorable and special with Nishtha Rahi Choreography.
14. Grand Sangeet Tamasha
Grand Sangeet Tamasha offers choreography for sangeets, weddings along with Lipdubs. It was started by choreographer and director Rohit Bhatnagar and is another one-stop solution for all your wedding choreography needs. It's fun to see their clients dance and also to watch their other reels. Do check them out once!
For more such stories follow Local Samosa on Facebook, Instagram, Twitter, and Telegram.