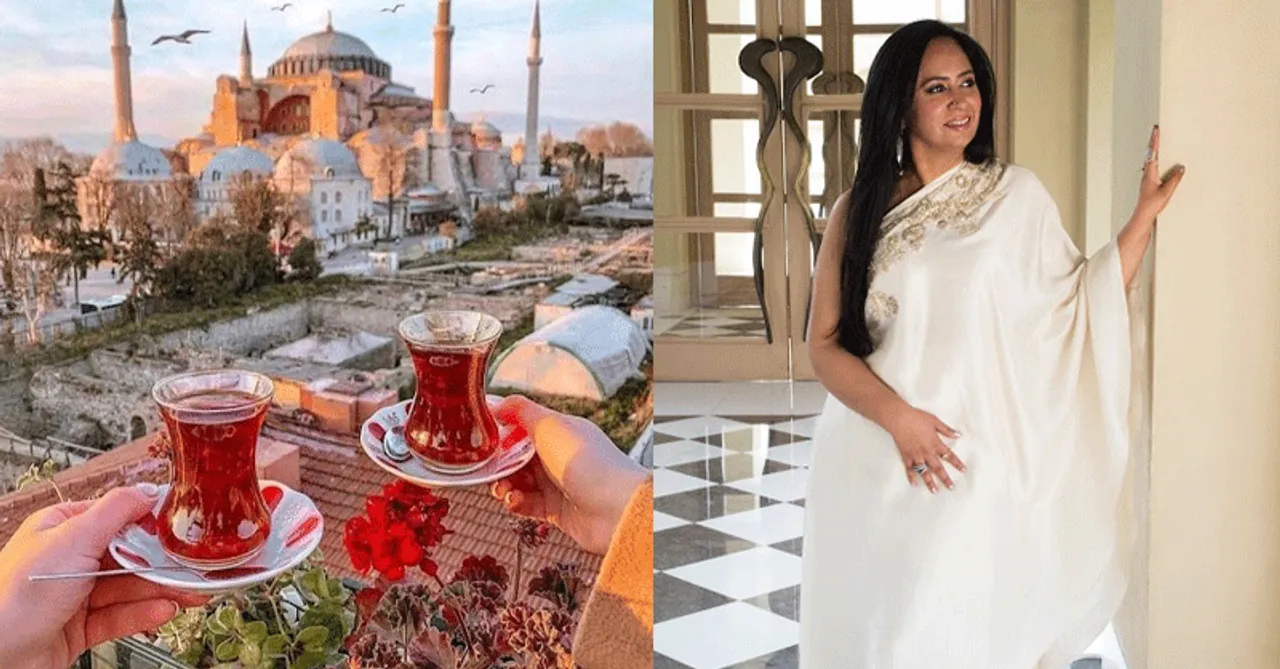 With her venture Bespoke, Chhavi Chadha is curating experiential travel with luxury journeys that are different and specifically designed for each client's style and budget.
Abhishansa Mathur was in a candid conversation with Chhavi Chadha, founder of Bespoke, exploring her journey of starting a Boutique Travel company specializing in curated experiential luxury holidays & travel. Chhavi, who is a passionate traveler turned entrepreneur, is providing travellers a worry-free experience. Her venture has curated experiences for clients such as Chef Anita Lo, Hollywood actress Daryl Hannah, Walter Robb, the Co-CEO of Whole Foods Market, and the legendary actor and danseuse Dr. Vyjayanthimala Bali.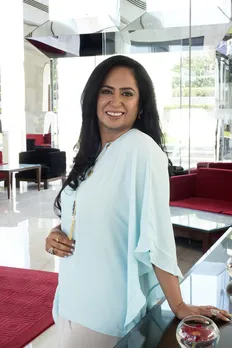 1. Where did it all begin for you? Please share the What, When, & How of starting your brand Bespoke – Tailormade Experiences?
Bespoke was born out of a vision to provide unparalleled luxury curations and experiences for the discerning traveller. Having developed a well-established network over the years with the hospitality, trade, and airlines industry led me to enter the travel services space with Bespoke. A streak of entrepreneurship combined with the desire to bring high service levels, quality, and knowledge about hotels and destinations and curating experiences for travellers made me start Bespoke in 2015.
2. Can you tell us something about yourself?
I am a graduate of Lady Shri Ram College, and I majored in Economics. A passion for travelling and discovering new destinations landed me a 15-year long career stint with Japan Airlines. Indian art and culture have been a strong influence in my life, and I am a trained Bharatanatyam dancer mentored by renowned gurus like K N Dakahinamoorthy and Dr. Mrs. Vyjayanthimala Bali.
3. Can you walk us through your journey so far? Any early challenges before  Bespoke – Tailormade Experiences?
My entrepreneurial journey has been interesting and challenging, which helped me evolve as a businesswoman and learn to get my way at times in a male-influenced business world. If perfection is your goal and you have a genuine desire, then your positive attitude takes you forward.
4. What's in the name? Tell us how do you curate travel experiences?
Curating a travel experience means understanding the preferences and personalities of our guests to craft an experience that is just theirs. What gives us an edge is our relationship with world-renowned hospitality brands, which helps us provide our customers with exclusive access to global travel treasure. Another unique thing about Bespoke is that while we are in the business of travel, we really do want customers to have the best experiences with our correct and genuine guidance. What keeps us going is the positive feedback, it truly gives us a happy high.
5. What are some challenges that you faced while running  Bespoke – Tailormade Experiences?
Challenges we face are, at times, unethical practices prevailing around for the sake of competition, dealing with laborious documentation required for outbound travel.
6. COVID-19 pandemic was challenging for everyone, what were the challenges ahead of you and how did you overcome them?
COVID-19 got us in a situation, which in the past 20 years, the travel industry had never expected. While in the past, travel had been impacted, COVID-19 was a long spell of uncertainty. Although, travel was bouncing back, the road ahead was bumpy with uncertainties of travel due to guests falling sick or borders being closed, linked to the surge of the pandemic. The demand is increasing but we have to be prepared with flexibility, so people have their comfort to plan. As service providers, we have to manage the same.
7. The third wave is here, and lockdowns are being imposed again in various states, how do you manage to sail through them? Any ideas on pivoting?
The third wave this time is not going to stop travel completely as now guests are learning to travel with restrictions and their spirit to experience and letting their travel bug win over the COVID bug. Like mentioned earlier, the world will learn how to work around the restrictions and plan their travel in a more flexible way to accommodate uncertainties. The privilege of living in a country like India is that there's an endless treasure of properties and destinations.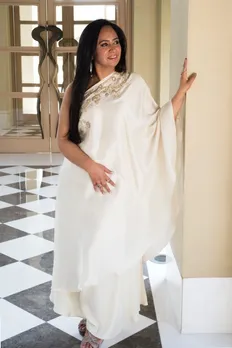 8. What according to you makes Bespoke–Tailormade Experiences stand out amongst other brands?
Bespoke stands distinct by providing exemplary services and also having a heart and soul which understands its guests. Our job doesn't stop with planning a client's holiday. We follow up constantly with our hospitality partners, airline associates, and even the clients themselves to make sure they are having a seamless experience at every step of their journey.
9. Travel Trends you foresee?
Luxury travel will see a boost. Customers may get to travel less, so when they do, they will make sure they get the very best of everything. Wellness retreats that give people time to reconnect with themselves and with nature are also likely to be an area of interest. Experiential and transformational travel would also be on the rise.
10. Your learnings through travelling?
Travelling is the best way to learn about people, culture and languages. It gives you a broader perspective to better understand situations, people, and even your own self.
11. Tell us your favourite Indian destination to date! What was your best experience?
My favourite Indian destination is Jaisalmer, and one of my most cherished experiences has been witnessing the beauty of cherry blossoms in Japan. Another experience that is very close to my heart is staying amid the wilderness and experiencing the raw beauty of the forest in Ranthambore.
12. Tell us one hidden gem from India everybody should know about?
A property that should be on everyone's radar is Postcard Netravelli in Goa. My list of hidden gems includes the mountain hamlets of Kumaon and Bikaner in Rajasthan. Bikaner definitely deserves way more tourist footfall than it gets.
13. How are you using Social Media to promote your homegrown brand?
We use social media as a tool to propagate reliable travel news and recommendations from around the world. We also want our social media to encourage people to travel more, travel often, and travel responsibly. Bespoke is a travel company with a soul. We want our social media to reflect that. So, we are all about meaningful travel experiences and properties that are doing things differently. So, our core strategy is serving content that stimulates and inspires.
14. What is your 5-year plan for  Bespoke – Tailormade Experiences?
We aim to grow as the go-to advisors when it comes to luxury travel. We already are preferred partners with 9 of the world's best hospitality chains and aim to grow our network significantly in the next 5 years. 
15. One advice/suggestion you'd like to give aspiring entrepreneurs out there.
Believe in yourself and the world would believe you. Weather the storm and do not give up on your passion. A true traveller of the world survives all weathers!
For more such stories follow Local Samosa on Facebook,  Instagram,  Twitter, and Telegram.