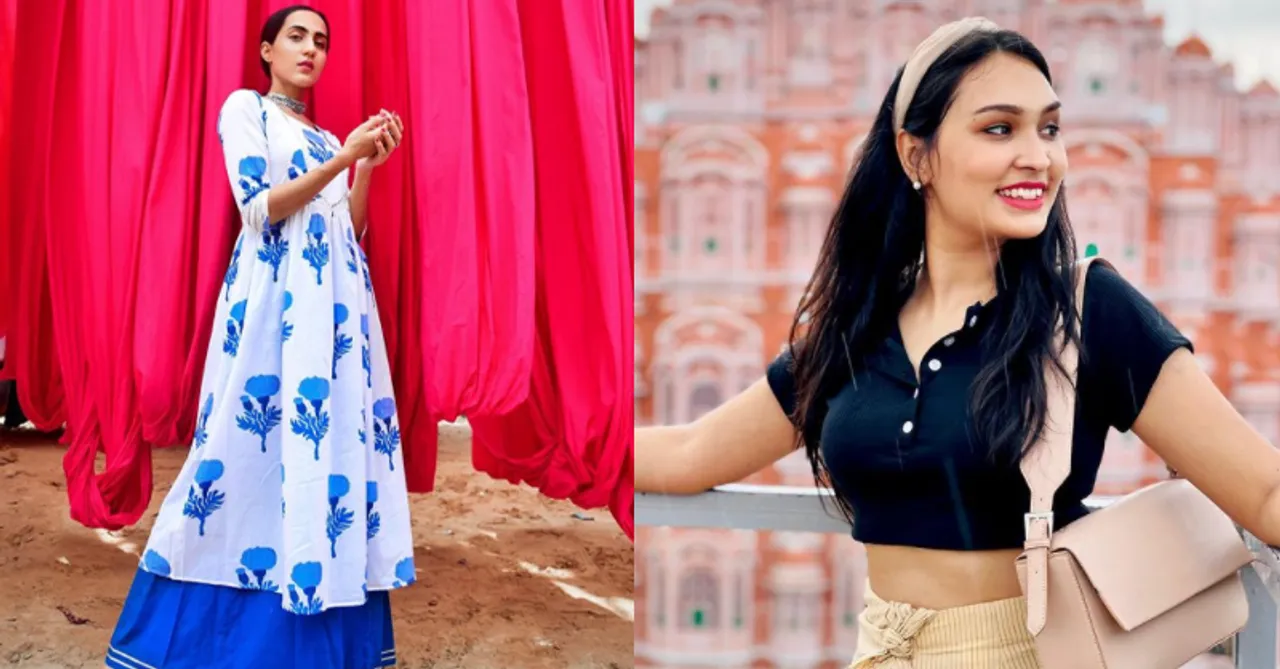 Some of them will take you on a city ride, while some will help you get ready in no time. Check this list of lifestyle bloggers from Jaipur to add fun, style, and vibe to your life.
These lifestyle bloggers from Jaipur are exploring the city, finding the best food, and the right product just for you. They are also giving us major 'Get up, wear & click yourselves' goals, and if you want to know what's happening around, and are confused about what to wear, then check this list at least once.
1. Archi Vijayvargia
Archi is the winner for her content at one of the magazines, and her Instagram will tell you why. She makes videos on skincare, suggest homegrown brands, and even explores different eateries in town.
2. The Yogini Journal
Shefali, aka The Yogini Journal, is here to give tips on fitness, travel, lifestyle, and skincare. Her reels on outfit suggestions will help you pick the right outfit, while her yoga videos would make you want to get up and try Yoga. Check her profile for a mix of everything.
3. Kashish Nagrani
Kashish is a blogger who is the CEO of a clothing store ' Sagar Store'. She is a fabulous dancer, her fashion sense is on point, and it's fun to scroll through her very OOTD Instagram feed.
4. Sakshi  Kathori
Sakshi is a fashion content creator and is a recipient of an award too. She makes styling videos, and we really like her content. If you are looking for some style inspo, and fun reels, check out Sakshi's profile.
5. Chitrangi sharma
Chitrangi Sharma is one of the famous bloggers from Jaipur who gives genuine reviews, styling & shopping tips, and a lot more. Her Instagram feed is bright, and her feedback on various beauty products will help you for sure.
6. Megha 
Megha is a lifestyle, beauty, fashion, and travel blogger. Her Instagram feed is flooded with reviews, fun reels, beauty hacks, and styling tips. She is a Yogi too, and if you are looking for some fitness and beauty recommendations, do check her profile once.
7. Tripti Bardia
Tripti covers styling and consultancy. She is a CA & CS by qualification and a stylist by passion. Her feed is filled with styling tips, event styling, reviews, and fun dance videos. Her Instagram profile is a happy blend of everything that you might want to vibe with.
8. Meghna Badami Mundhra
Meghna is the founder of the All thats fancy blog and is a Fashion, Beauty & Lifestyle Blogger. She does product reviews, explores eateries, and makes interesting reels. Check her work here to see her rocking style and beauty.
9. Nidhi Agarwal
Nidhi Agarwal, aka Treasure Muse, is the founder of Vadhini Clothing Jaipur (an exquisite clothing label), and a Travel & Lifestyle Blogger. She explores different shopping stores in the city and also gives her feedback on various beauty and lifestyle products. Do check her work if you are looking for style inspiration, interesting reels, and more.
10. Harshita Kasera
Harshita Kasera is giving us major 'Get Ready and Pose' vibes from her Instagram. She makes interesting styling videos on fashion hacks, DIY, and more. Follow her work if you are confused about what to wear and how.
11. Harshita Aggarwal
Harshita's bio says that she dresses up for a living, and we are glad that she is doing it. Her casual outfits are stylish, and the way she carries them is great. See her slay and follow her work for outfit inspiration and great photos!
For more such stories follow Local Samosa on Facebook, Instagram, Twitter, and Telegram.