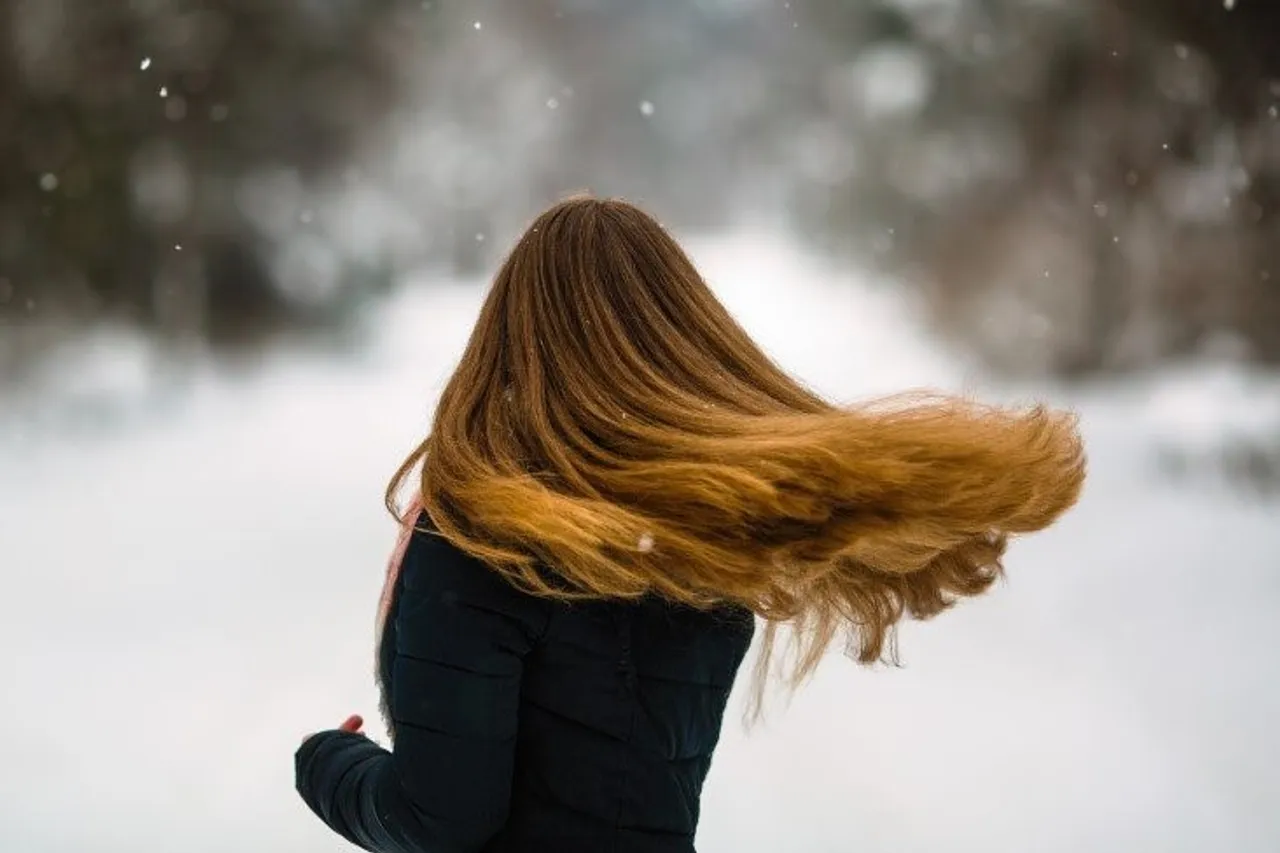 Winter is beautiful, but it's also dry, rough, and harsh on hair. And, so to fix the winter blues and make your hair well moisturized and healthy, we bring you a list of winter hair care products that will keep your hair nothing but happy!
Winters can cause dry, dull, and lifeless hair if you are not taking proper care of them. Regular champi, oiling, shampoo, and conditioning will surely save you from bad hair days this season, but only if you are using the right products. Now, if you are confused about which products and what brands you should go ahead with, then check this list of brands that are offering a range of winter hair care products, which will help in making your hair healthy and well-nourished.
1. Vedix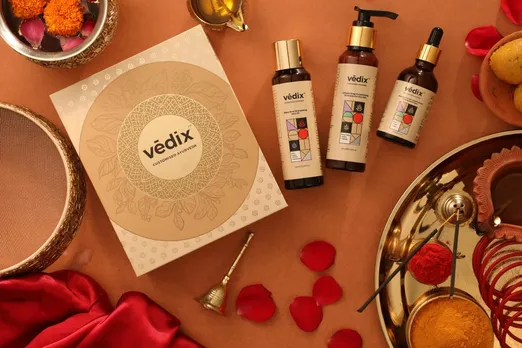 Vedix offers customized Ayurvedic products made of natural ingredients that are hand-picked, and cruelty-free. This brand lets you customize your own Ayurvedic hair care regimen too. Once you answer a quick Dosha Assessment Questionnaire, an Ayurvedic Doctor-Approved Dosha Analysis will be given to you, and you can then select a hair care kit that suits you. How cool is that? Vedix Festive Bhringadi Hair Kit can be ideal too. The kit contains Bhringraj infused oil, shampoo, conditioner, and hair mask, and it is no secret, how Bhringraj is a magic potion for hair.
2. Anveya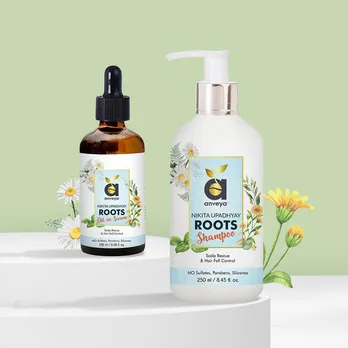 Though Anveya offers an extensive range of skin, bath & body, home, and kitchen products, their haircare range is also worth checking out. This brand is also cruelty-free and has everything for your hair care routine. Their shampoos are free of sulfates and will help you with frizziness, dryness, and hair fall. For the curlyheads, they have a combo of shampoo, conditioner, and hair mist that'll make your hair bouncy and tangle-free.
3. Thrive Co.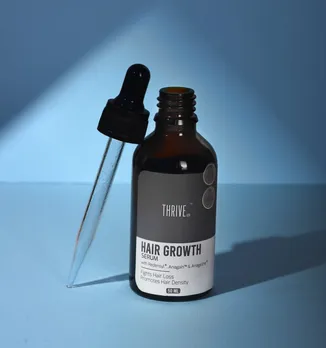 ThriveCo. is another brand that you can check out for a haircare routine. They are environment-friendly and use sustainable, non-toxic, and effective ingredients for their products, and offer a range of beard care, anti-aging skincare, haircare, and even anti-dandruff treatments. You can check out their hair kit that features hair growth serum and hair vitalizing shampoo. This duo is powered with Redensyl and Anagain that are clinically proven to boost hair growth and natural ingredients like Caffeine, Jamaican Black Castor oil. It's a must-try this winter!
4. The Tribe Concepts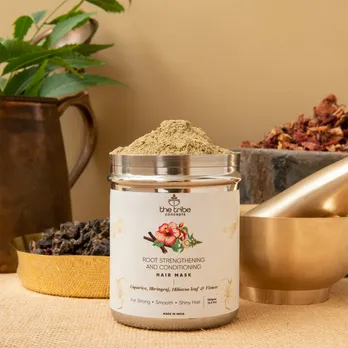 The Tribe concepts provide treatments for your skin and hair that are made with organic and natural ingredients, which they claim to source from Indian Forests. The brand is centered around using the science of Ayurveda and has a good range of products when it comes to hair care. Invest in their organic hair masks, cleansers, oils, and anti-dandruff treatment, and let your hair do the talking!
5. Juicy Chemistry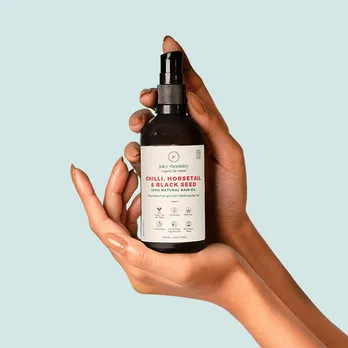 Juicy Chemistry is one of our favourites when it comes to quality and vegan skincare and haircare products. Founded by the duo Pritesh and Megha Asher, this brand is 100% organic and uses natural ingredients. Our pick from their haircare section is Chilli, Horsetail, and Black Seed Oil that promotes healthier and thicker hair while nourishing the scalp. Other than that, you can also try their hair masks and other hair oils to keep your hair winter-ready!
For more such stories follow Local Samosa on Facebook,  Instagram,  Twitter, and Telegram.