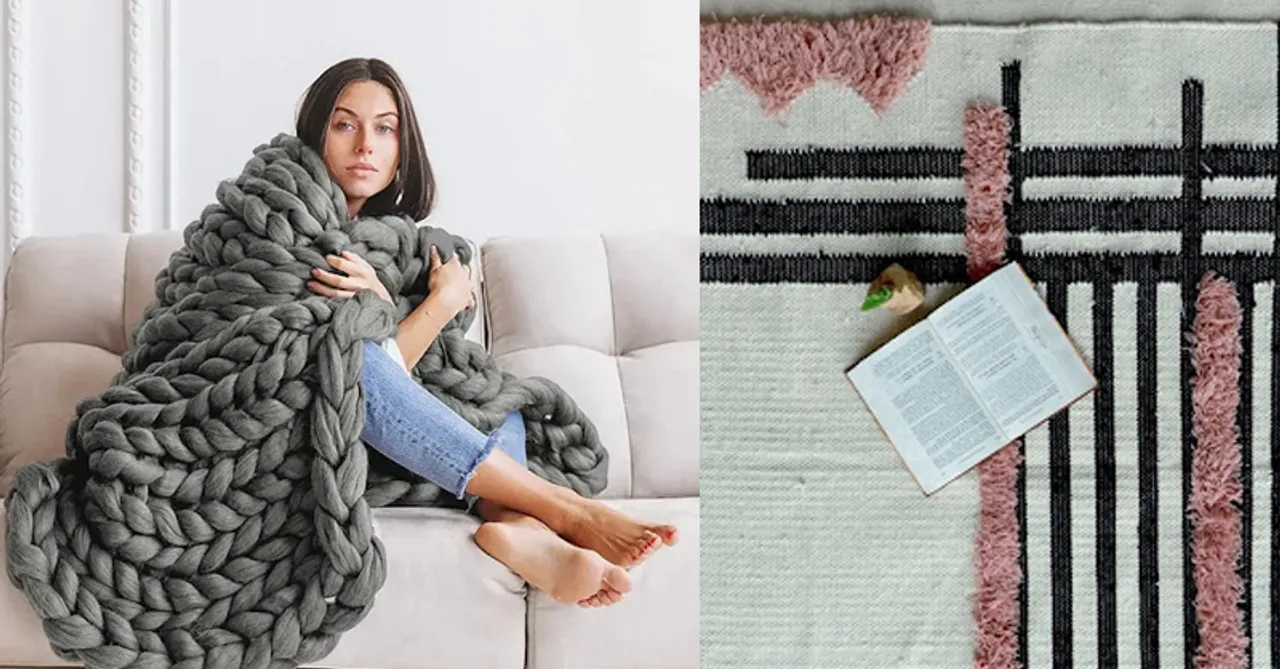 Add a dose of cheer and warmth to your space and get your hands on these winter essentials for your home. Make your place more comfy, aesthetic, and all about good vibes. 
It's dry, it's cold, and all wintery around, but don't you think there is a familiar bliss and magic too? Winters are gorgeous, and no matter how cold does it get, it's not just a season but time to relax, get in ease and slow down, right? So, cheer up, and amp up your space as there are lots of ways to celebrate the winter season inside. Check these winter essentials for your home and make it winter-ready!
1. Luxury Knitted Blanket from The Sleep Company
There is nothing like wrapping yourself in a warm and cozy blanket, reading your favourite book, or chatting with someone special, watching a movie or series while sipping your coffee or tea! It's indeed pure bliss, and we all love it. Well, if you are also a blanket baby, then wrap your hands on this Knitted Blanket from The Sleep Company, which is made with 100% Polyester Yarn, and they claim it does not attract any allergens or dust mites! A safe way to be warm!
2. Aroma Therapy gift box from Divine Earth
January can be a difficult month as it can cause seasonal affective disorder (SAD) as the days are short, and it's all cold around, causing winter blues. There are multiple ways to fight these sensations like physical exercise, light therapy by basking in the sun, talk therapy, and more. Aromatherapy is also one of them, which can soothe you with aromatic materials like essential oils, and other aroma compounds. This Aroma Therapy gift box from Divine Earth that comes with an electric aroma diffuser and oil, can be ideal to not only lift your mood but will also add the needed happy vibe to your space.
3. Woolen Rugs from Art Avenue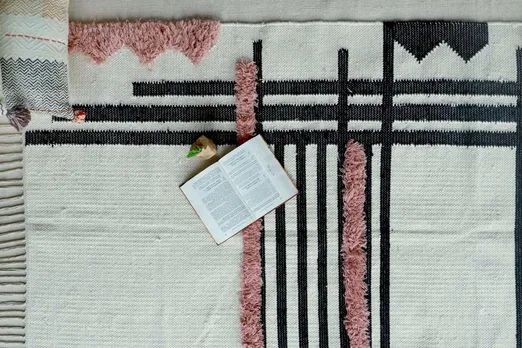 Rugs are not only great home decor pieces but also very useful items. They help anchor the decor elements, add texture, aesthetic, and pattern to your place, and are no less than pieces of art. During winters, they will keep your feet warm. Art Avenue features a wide range of woolen rugs that are available in different shapes, prints, and patterns, and we love each one of them. Do take a look at their website before you start shopping.
4. Candles from Roci India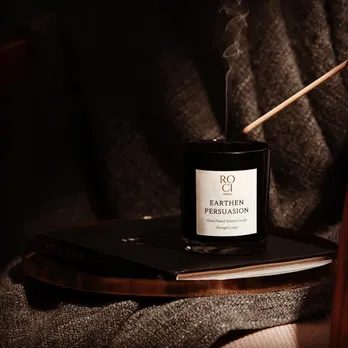 If you're one of those people who love spending their time indoors during the colder months, then why not turn your room into a snuggly oasis? Also, what's snugglier than a soothing blend of scented candles, right? From subtle lavender to Himalayan Deodar to relaxing Jasmine, Roci India has a good collection of scented candles that will make your space a comforting fragrant paradise.
5. Comfy sliders from Lifestyle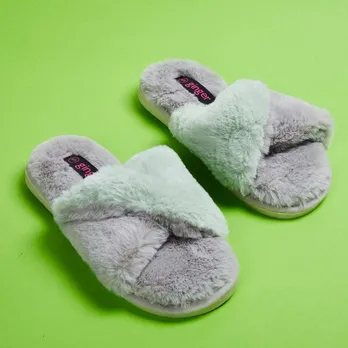 Slippers are another must-have to make your day cozy at home. During winters, when you can't walk barefoot as the floor feels like a slab of ice, it's important to wear something comfy to keep your feet warm. This pair of furry slippers of flip flops from Ginger, Lifestyle, would do the trick as it's made with soft furry fabric, has cushioned footbed and textured sole. Try them and walk, walk, and walk.
For more such stories follow Local Samosa on Facebook, Instagram, Twitter, and Telegram