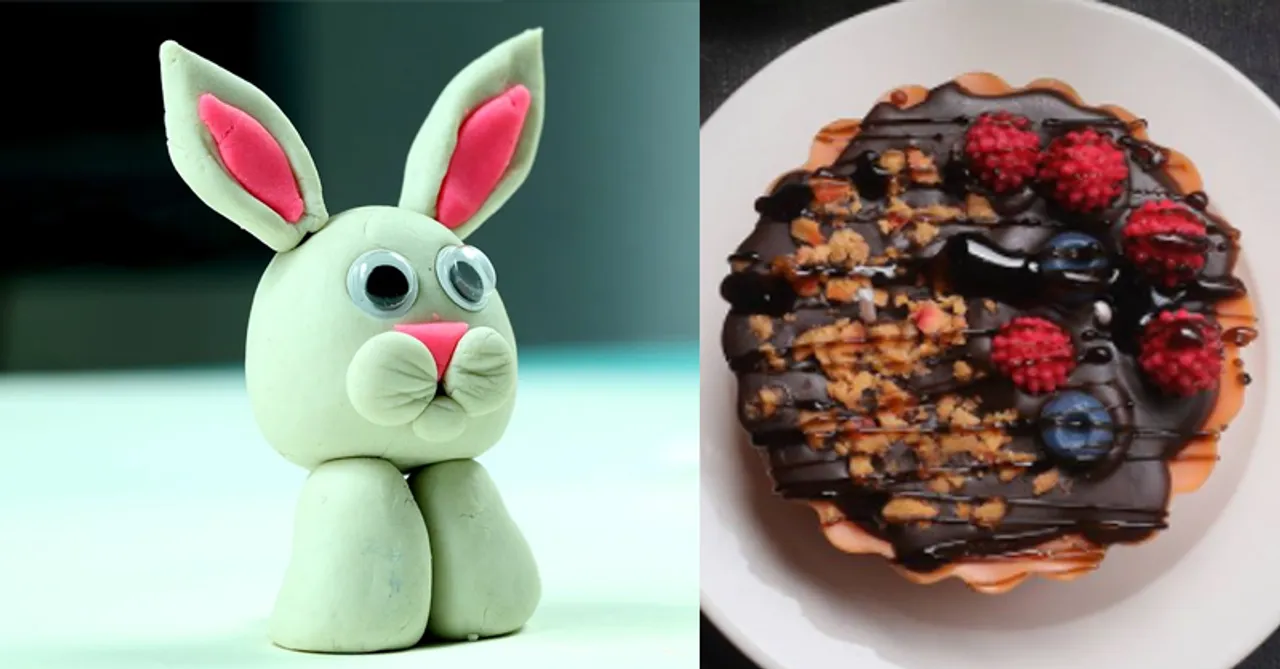 Local Samosa is back with the weekly list of workshops to help you utilize your time in the best possible way. Sign up for any of these upcoming online workshops and make the most out of your spare time.
Explore these interesting online workshops and pick the one that suits you the best. Make artisanal candles, learn yoga, or work towards your goals for 2022. Keep reading, as there's a lot that you can do this week with these upcoming online workshops.
1. Clay Modelling workshop by Rooftop
Clay modelling is about the creation of a 3-dimensional piece of art typically using some type of clay and is all about fun. In this online workshop, you will learn about this creative art form and learn how to make cute structures with just clay, dough, and toothpicks.
When: 29th December
Tap here for details.
2. Hatha Yoga session workshop by Nudge Passion
Haṭha yoga is a branch of yoga that includes the practice of asanas (yoga postures) and pranayama (breathing exercises). This yoga type is very beneficial and brings peace to the mind and body. Nudge Passion, a skill learning and employee engagement platform is conducting this workshop teaching simple yet effective yoga asanas to kids of age 2-17 years.
When: 27th, 29th, and 31st December.
Get in touch at  91 8976953728/29
3. Self Care workshop by Pooja Bhesania
Pooja Bhesania is a life coach, self-love mentor, manifesting queen, and is on a mission to impact 1 billion people with Self-Love. Next week she is conducting a 21 Days Self- Love Workshop where she will help you learn to live a stress-free life.
When: 3rd January
Get in touch at +91 96380 99988
4. Creative art workshop by Summer Scribbles
Sefi George is an Illustrator and a visual artist and her artworks are warm, happy, and worth checking out. She is conducting weekly online sessions on expressing ideas visually, observing, and experimenting with art tools. Join her in exploring different art mediums, with interesting exercises in these weekly sessions.
When: January 1 onwards
Get in touch at 91 9833212356
5. Candle making workshop by House of Drip
House of Drip makes artisanal dessert candles, and they look delicious!! Right from jalebi, ras malai, laddu, ice cream, cupcake, fried chicken, and whatnot, there's nothing this Bangalore-based brand can't make! Learn the same from them in this online workshop where they'll teach you 4 different types of Artisanal drinks and Dessert Candles.
When: 2nd January
DM for details.
6. 2022 catalyst workshop by Vision Mastermind
Vision-mastermind is a 21-day challenge to promote massive self-growth and was founded by Vidhi Sharma. If you are someone who makes new years resolutions and fails to follow them later, then they'll help you change this pattern and conquer 2022 with self-reflection, tips for 2022, vision board making, and more.
When: 28th to 30th December
Tap here for details.
So, what are you even waiting for? Enroll in these upcoming online workshops right away!
For more such stories follow Local Samosa on Facebook,  Instagram,  Twitter, and Telegram.