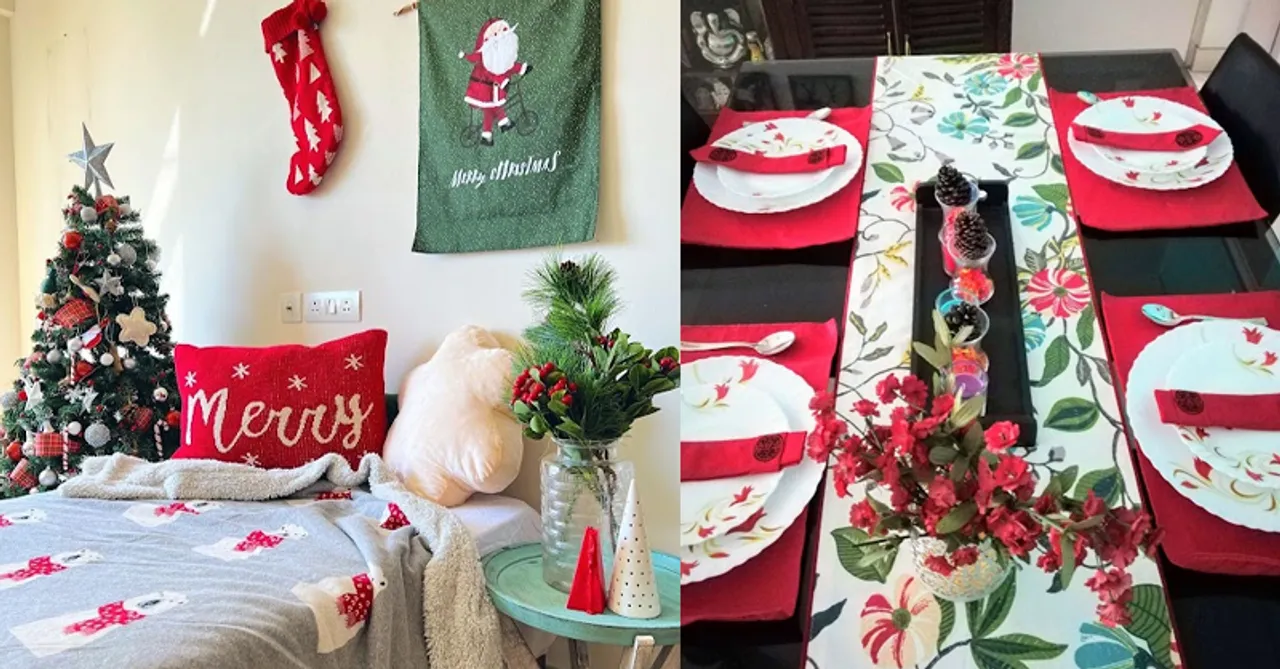 If you are worried about decorating your home the best this Christmas, this is something important for you. Check what these decor specialists have to say about the home decor for Christmas.
We can't keep calm as Christmas is around the corner! And, we are sure you have also started preparing for the festival. But have you thought about decorating your home yet? If you are confused about how and where to start from, then let's e-meet these decor specialists, who are talking about the home decor for Christmas and how can you impress everyone with your style!
Decor influencer, Shilpa Singh on a home setup
Shilpa Singh, a Bengaluru-based home decor influencer, says that there are tonnes of DIYs that make for the X- mas decor. "One can go for papercraft star hangings, yarn gnomes, hand-painted wooden and paper ornaments, macrame hangings, pine cone crafts, cloth hangings and the list is endless," she says.
For those, who are not a fan of DIYs, Shilpa says, they can include simple X-mas vibes into their homes by adding some beautiful lights, using paper baubles as these are versatile and can be used as hangings, centerpieces, and even chandeliers. "Inexpensive kitchen napkins can be converted into wall art. A twig bauble display is a great alternative to a tree. And, a wreath made of fresh flowers and foliage is another cost-effective way to decorate. Dried orange and some kitchen spices make for beautiful decorations too," she adds.
Homegrown brands suggestions by Shilpa
"I have seen such incredible upcoming brands that have literally nailed all things Christmas," Shilpa says, adding that one can buy the decor items from Arty Tales Home, Amoli Concepts, Little Heaven Decor, The Gruham, Pluchi, The Home Definer, and AV Aesthetic. "Your individual style and taste itself will make your home stand apart. I believe everyone's home is an extension of the person and all you need to do is add a bit of 'you'!" Shilpa says.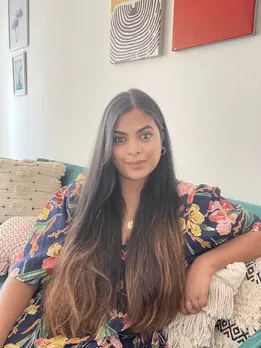 While wishing "Merry Christmas" to the readers, Shilpa says, "The true joy of Christmas is the family gathering, the non-stop chaos in the kitchen, the smell of fresh plum cake off the oven, weeks of planning the mulled wine and dinner menus. The warm and fuzzy lights and the excess season glitter. So, get your decor up, put the presents under the tree and have a wonderful end of the year celebration."
Decor and DIY specialist Anupma Rastogi on simple hacks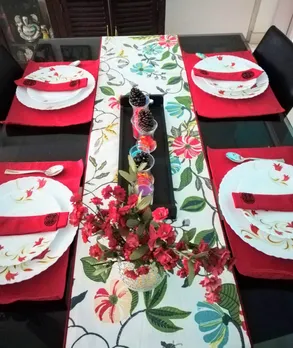 The home decor enthusiast, Anupma emphasizes using the existing stuff available at homes. "Use colours Red and white combination to add Christmas vibes to home. the simplest way is to use furnishings to add these colours like cushion covers, throw, runner, table mats etc," the Gurgaon resident says.
Speaking further on the decor ideas, Anupma says that It's about the personal touch to the home. "Make the dining table more inviting by adding some 'Christmas delights'  along with the food. Use candles, lights, colours to add festive vibes. These things add warmth and shine to your home. In case, you don't have a Christmas tree, use any existing plant and decorate," she adds.
Anupma's reminder to go green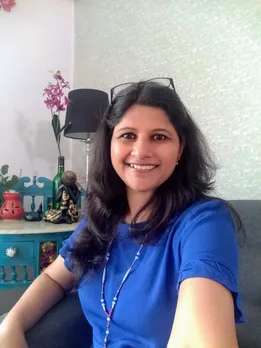 Anupma suggests people to check out Chumbak, Krafted with happiness and Binary Home for home furnishings, and Nestasia for crockery. "Try to use eco-friendly packing for your gifts this year. Use your imagination and go creative. Let's make Xmas more green this year and enjoy the festive season with near dear ones," she says.
So, let's not wait for a single second and start making our homes beautiful like never before!
For more such stories follow Local Samosa on Facebook, Instagram, Twitter, and Telegram.