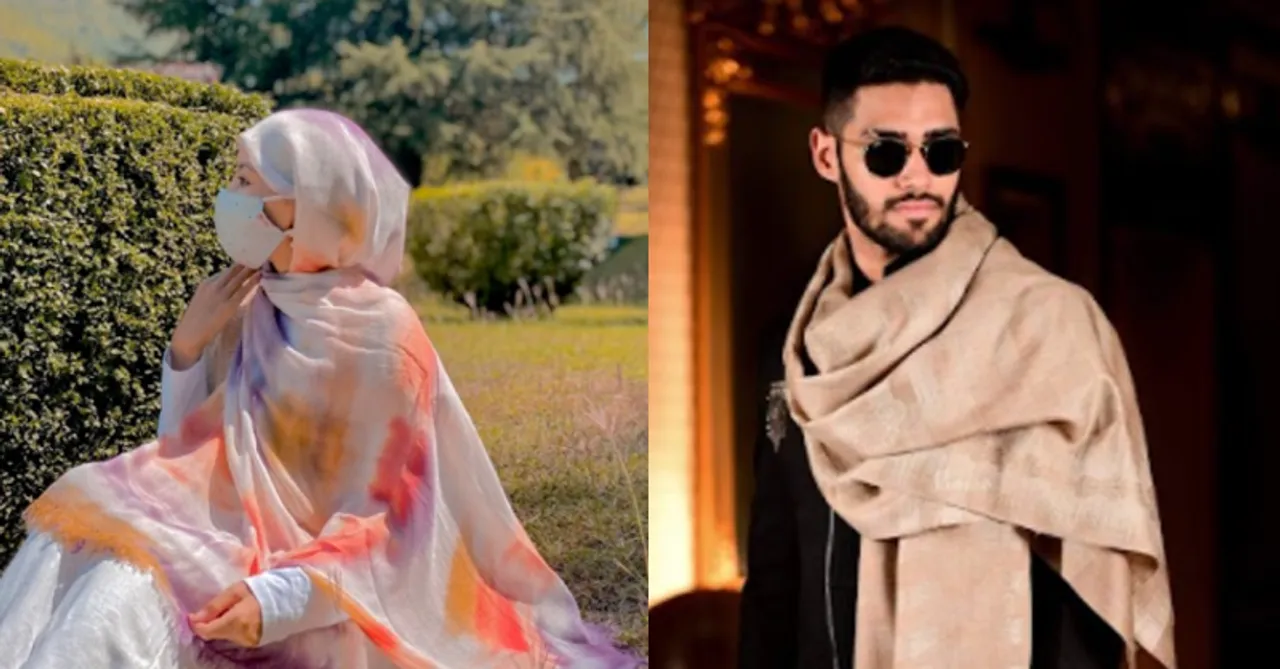 Your styling will be incomplete without a good scarf or a stole, and that's why we are here with this list of online stores and brands that are offering a gorgeous range of stoles and scarves online!
You can wear scarves and stoles in different ways. Be it winter, summer or any season, scarves and stoles are must-have accessories that will help you style in many ways. Right from layering, to draping, to wearing it like a dupatta or even using it as a hair accessory, scarves and stoles are fun to complement your outfit. That's why we have curated this list of pretty scarves and stoles available online for you. Keep scrolling and pick the one you like the most.
1. The Shawl Studio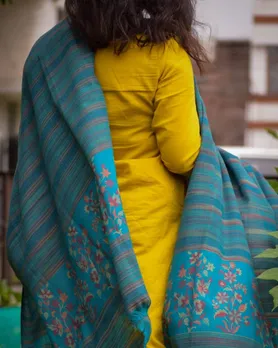 The Shawl Studio is the maker of Pashminas, stoles, and mufflers and has many options for you to pick from their collections for your winter styling. They have stoles and shawls for both men and women. Wear them in any style you like, around the neck, over the neck, wrap profusely on your waist, or just put trendily on your shoulders.
2. Kutchi Bazaar
Kutchi Bazaar offers craft products made by local artisans and carries the festivity of diverse Kutchi culture. Their cotton stole collection features Ajrakh, Bandhani, and Bhujodi prints that come with playful tassels on the edges. We are totally in awe of their Ajrakh block prints that would add a lot of colours to your outfits.
3. Anuradha Ramam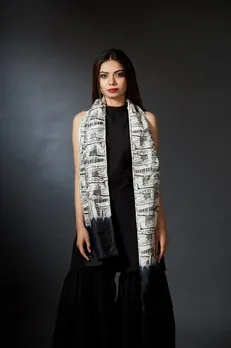 Textile designer Anuradha Ramam is working in the fashion industry for the last 10 years and today owns two stores in Delhi. She works with different fabrics like Ikkat, Kaantha, Tussar, Silk, and hand-woven cotton. Her collection is a mix of traditional and contemporary designs, and though there's a lot to explore on her website, we'll suggest you check her stoles first. These handcrafted and hand block printed scarves and stoles are pretty, statement pieces and will be perfect to go with plain outfits!
4. Pashtush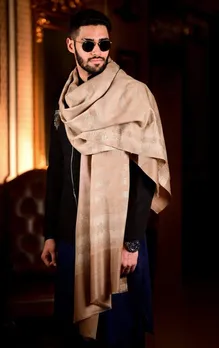 Pashtush is a luxury brand of shawls, scarves, and neckties. They also offer an exquisite collection of scarves and stoles for both women and men. The careful embroidering and intricate work make this brand a must-buy. Our favourite has to be their reversible scarves and embroidery stoles.
5. Nature's Lap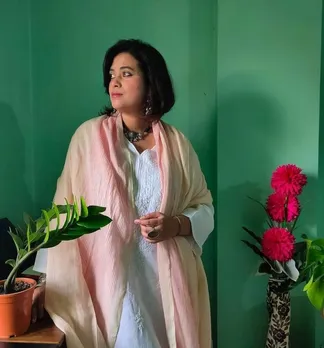 Nature's Lap is another homegrown brand that offers organic stoles, which are handwoven and made with GOTS (Global Organic Textile Standard) certified organic cotton and Azo-free dye. Their collection is simple, minimal, and lightweight. The brand even claims its stoles are handcrafted by women artisans from rural and tribal areas. How cool is that?
6. Mauli Cashmere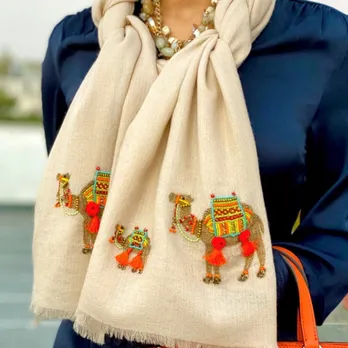 Get your hands on handcrafted cashmere shawls, stoles, and scarves from Mauli, which works with a seasoned team of designers and craftsmen. The embroidered work on these stoles is beautiful, and you will also find some quirky and unique designs in their collection. Add a dash of colours to your winter look with their pretty options.
7. Stole It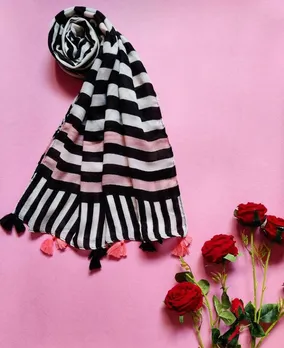 Get your hands on some cute stoles with floral, monochromatic, abstract, striped designs and prints from Stole It. They keep introducing new designs into their collection and also sell masks, T-shirts, and scrunchies. Do check them if you adore prints!
8. Thread For your Head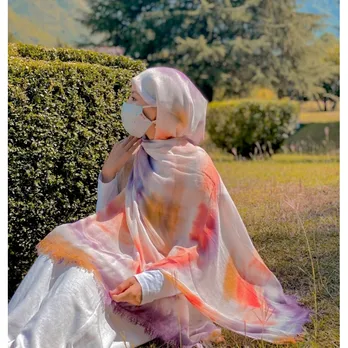 Founded in 2017, Thread For Your Head is a hijab brand that offers stoles, scarves, and abayas. Their collection has solids, prints, & tie-dye stoles, and scarves in different fabrics, and each one of them looks great! Their price range will make you happier as it starts from just Rs.299. Do check their tie-dye viscose collection because it's lovely and something different
9. Crafts Bite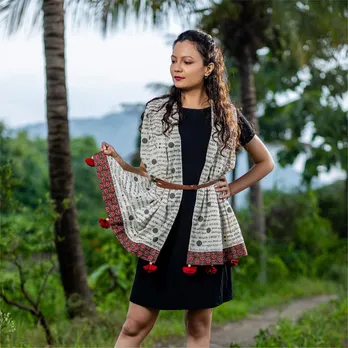 Crafts Bite has beautiful and fall-in-love stoles for an everyday gorgeous look. With an all-woman team, this homegrown brand takes its inspiration from nature and claims to use organic materials. Their stoles have cute tassels, come with Ikat prints, and are made of cotton fabric. We really like this Sanskrit printed off-white cotton stole from their collection.
We hope this list was useful and that now you know where you can get beautiful scarves and stoles online, so stop everything and shop, shop, and shop!!
For more such stories follow Local Samosa on Facebook, Instagram, Twitter, and Telegram.