SteppinOut night market - Christmas Wonderland has been organised by SteppinOut to light up the festive mood of people in Mumbai, Delhi, Bengaluru and Jaipur. Check out all can you see there!
What all do we need for the best time of the year-Christmas? Maybe, music food and a lot of shopping! So, to make this possible in the cities like Mumbai, Delhi, Bengaluru, and Jaipur, SteppinOut, the event planner team has come up with SteppinOut night market - Christmas Wonderland.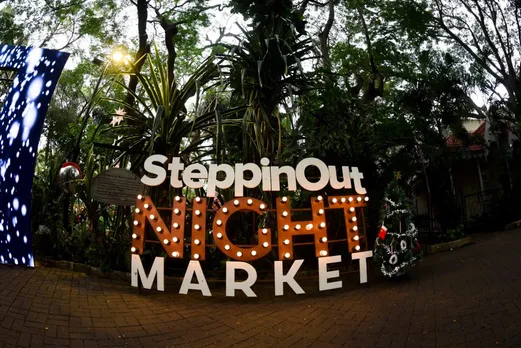 SteppinOut night markets are a blend of Christmas delicacies and festive shenanigans which not only offer a delightful way to close the passing year but also to usher into the new year! These night markets have many handpicked artisanal brands and products ranging from fashion and lifestyle to decor. These open-air Christmas-themed night markets will offer an exciting blend of shopping experiences packaged with pop stalls, food, and music.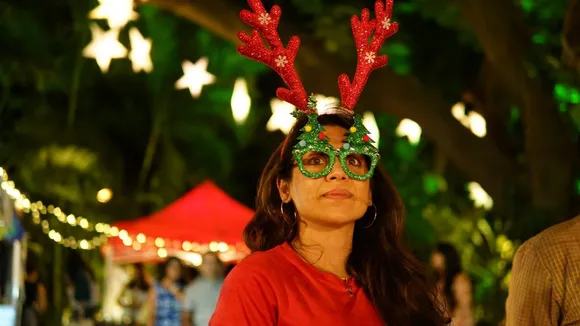 Along with various best and designer festive products in the categories of clothes, jewellery, streetwear, bath & body, home decor, one also has an option to grab themselves a drink from the bar and hang out with the friends for a tasty boozy shopping experience.
The night market will have mulled wine, seasonal cocktails, and treats at the bar. Apart from this, the market has special provisions for music as there would be various gigs by live bands and musicians.
For Mumbaikars and Delhiites, the market is up on December 4 and 5 at JW Marriott and DLF Mall respectively whereas Bangaloreans will be able to experience it on December 18 at Taj Westend. The folks of Jaipur can enjoy the wonderland on December 25 and 26 at Clarks Amer.
The venues will take care of the COVID protocols where the staff members will check the temperature and people will have to wear masks compulsorily.
So, get ready to enjoy the festive vibes with a lot of fun!
Where and When:
Mumbai - JW Marriott, December 4 to 5, 12 p.m. onwards
Delhi - DLF Mall, December 4 to 5, 12 p.m. onwards
Bengaluru - Taj Westend, December 18, 12 p.m. onwards
Jaipur - Clarks Amer, December 25 and 26, 12 p.m. onwards
For more such stories follow Local Samosa on Facebook, Instagram, Twitter, and Telegram.