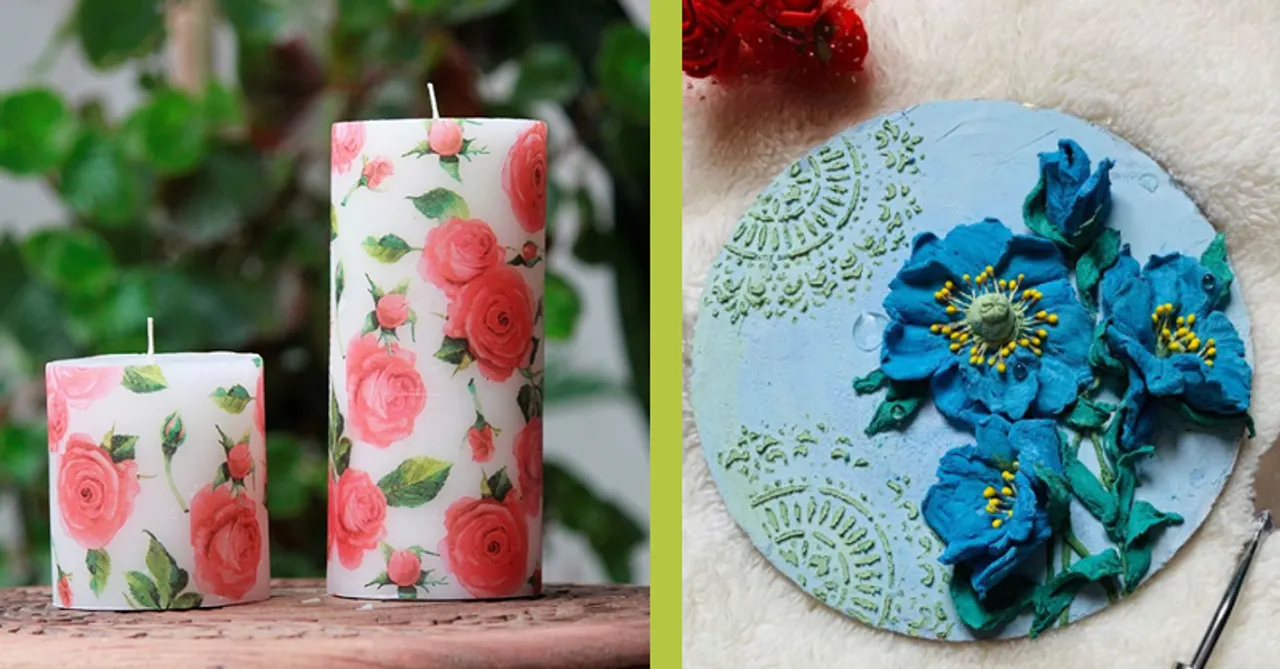 Local Samosa is back with the weekly list of workshops to help you utilize your time in the best way. Sign up for any of these upcoming online workshops and make the most out of your spare time.
Explore these interesting online workshops and pick the one that suits you the best. Learn alcohol ink painting, learn to cook fast food, start your diet with a 3-day raw challenge, or try your hands on kitchen gardening. Keep reading, as there's a lot that you can do this week with these upcoming online workshops.
1. The 3 Day Raw Challenge by Sharan India
SHARAN is an organization dedicated to spreading awareness about health and an ecologically sustainable lifestyle. They have impacted the lives of over 1,00,000 people worldwide through their work. Next week they are conducting a 5-day online event where Nutritionist Madhura Vayal will teach how to stay raw without feeling deprived. Participants will be given a 3-day menu plan and recipe sheets with WhatsApp support for 5 days.
When: 29th November to 3rd December
Tap here for details.
2. Procreate workshop on Animation and Madhubani painting by Ridhima Sharma
If you scroll through Ridhima's Instagram feed, you'll see some mouthwatering food and other gorgeous illustrations, and each one of them looks great. Ridhima has been pursuing art as both her hobby and profession for the last 12 years. Next week, she is going to conduct two online workshops on digital painting- basics of animation and Madhubani painting. If you want to start your journey of painting digitally through an iPad, enroll in her workshops.
When: 29th & 30th November.
DM for details.
3. Organic Kitchen gardening workshop by Nudge Passion
Nudge Passion conducts workshops on different subjects like gardening, makeup, packaging, Terrarium making, arts, crafts, and more. One of their upcoming workshops covers organic kitchen gardening and is perfect for beginners wanting to learn how to grow their own fresh vegetables at home.

When: 5th December
Get in touch at 8976953728/29.
4. Chocolate making workshop by ELLF
Hey there chocolate lovers, we have something for you. Register in this online workshop and learn over 10 types of exotic chocolates that are perfect for Christmas treats! You will also get PDFs and recordings of the workshop later.
When: 5th December
Get in touch on 9855111008
5. Russian Sculpture Painting workshop by Bala Nivetha
Try your hands and knives on the beautiful art of sculpture Painting with the use of texture paste and palette knives. Bala Nivetha is a resin & sculpture artist and also an educator and illustrator. Her beautiful work does show that she knows about sculpture painting in detail. So, if you want to try your hands on sculpture painting, enroll in this 2-day beginner-friendly workshop.
When: 4th and 5th December
DM for details.
6. Fastfood making workshop by Sarmo's bake
Mona Thakkar is an expert baker, cake artist, and teacher. She will be conducting a 5-day long online workshop next week, where one can learn 14 fast food recipes like different types of pizzas, sandwiches, baked pasta, nachos, soya chaap, tikkas, and a lot more.
When: 30th November to 4th December
Get in touch at 9764081242.
7. Alcohol Ink workshop by Pooja - Alcohol Ink Artist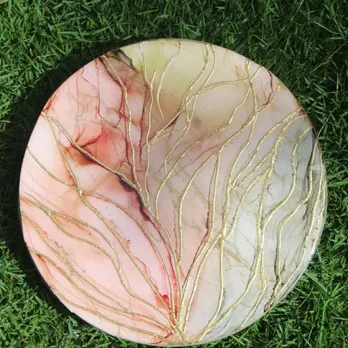 Artist Pooja is conducting this workshop on Alcohol Ink, where she will help you learn different techniques of this art such as color blending, brush techniques, airy wisps, fades, abstract, and more. She will also deliver the material and kits to your doorstep, so enroll quickly!
When: 5th December onwards.
DM for details.
8. Candle Decoupage workshop by Artsy Box
Add a dash of aesthetics to your place and learn to make candles that look absolutely pretty. Know the tips, fun ideas, and tricks required for this technique in this online workshop. You will only require a white thick pillar candle, butter paper, decoupage tissue, and a hairdryer to make this beautiful art.
When: 29th November
Get in touch at +919071006309.
Enroll in these upcoming online workshops this week and be a little more productive this week.
For more such stories follow Local Samosa on Facebook,  Instagram,  Twitter, and Telegram.