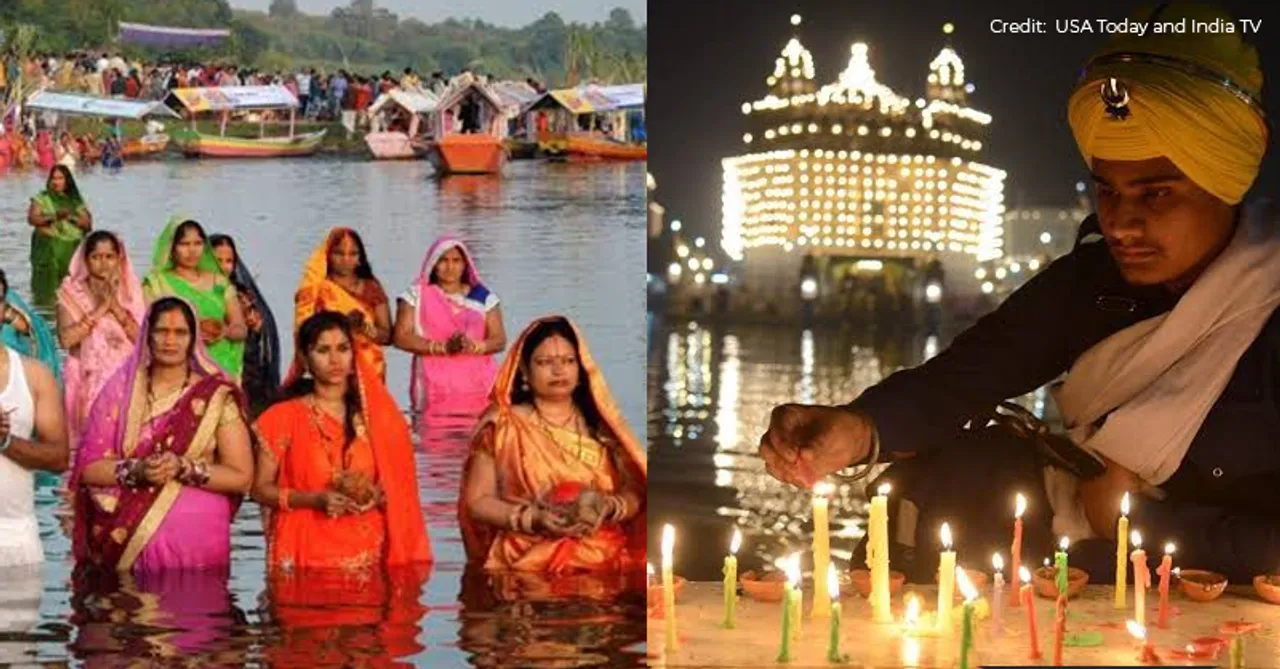 Other than just lighting diyas and burning crackers, there are various other ways of celebrating Diwali that are popular in different parts of India, where some of them include Kali Puja, bathing in oil, and much more. Check out below!
India is a land of diversity and with diversity, originates various beliefs, traditions, and festivals. As a matter of fact, it is quite visible in our beautiful land that one festival is celebrated in various ways according to the beliefs of communities. Similar is the scenario of the widely celebrated festival- Diwali. While all of us know that the festival is celebrated by lighting diyas and burning crackers, there are many other ways of celebrating Diwali in India. This year, let's know all these different traditions related to the festival prevalent in various places of the country!
1. Varanasi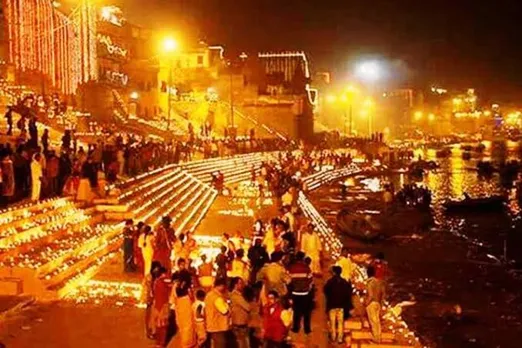 Varanasi is one such place that is popular for celebrating Diwali where the festival is known as 'Dev Deepawali', meaning 'Diwali of Gods'. There is a belief here that gods and goddesses come down to earth during this time to take a holy dip in the River Ganges. The city also organizes 'Ganga Arti' on a massive level where 'Dev Deepawali' falls 15 days after Diwali.
2. Odisha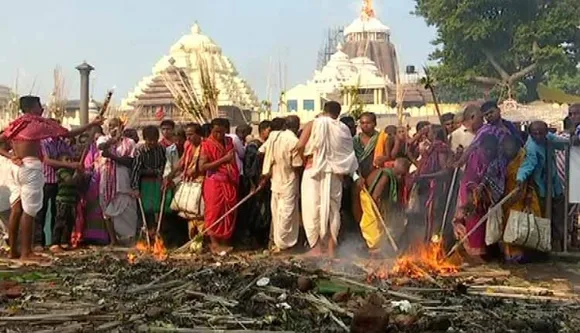 Odisha celebrates Diwali with people doing 'Kauriya Kathi' - a ritual of burning jute sticks to call and worship the ancestors in heaven. The tradition in Odisha includes worshipping ancestors and seeking blessing from them. Apart from this, people worship goddess Lakshmi, Kali, and Lord Ganesha.
3. West Bengal
Bengal has a very different way of celebrating Diwali where people worship goddess Kali, who is adorned with hibiscus flowers. Devotees offer sweets, lentils, rice, and fish to the goddess, where some temples in Kolkata, like Dakshineshwar and Kalighat, are famous for Kali puja, which takes place at night. Not only this, but people also follow the 'Bhoot Chaturdashi' in Bengal, aiming to overcome the evil power by lighting up 14 days at home. Near to Kolkata, lies a place called Barasat, where you will find people performing Kali puja, exactly like Durga Puja, with pandals and melas.
4. Maharashtra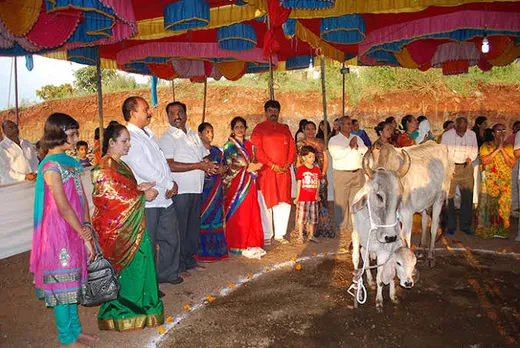 One of the major traditions in Maharashtra is 'Vasu Baras' that is performed to honour cows. This ritual marks the beginning of Diwali in the state where people celebrate 'Diwali Cha Padva'. People also celebrate Dhanteras here and organize 'Bhav Bij' and 'Tusli Vivah', after which the weddings start in the state.
5. Goa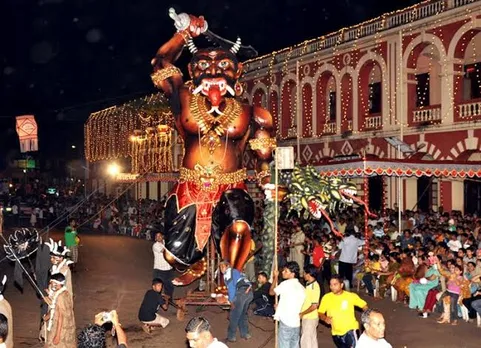 If you think that Goa should just be visited for its nightlife, you are wrong. The land of Goa and the community here celebrates the festivals wholeheartedly. Here, Diwali signifies Lord Krishna, destroying the demon Narkasur due to which mammoth effigies of the demon are made and burnt down on the dawn of Narakasura Chaturdashi, a day before Diwali. On Diwali, many people in Goa also smear coconut oil on their bodies to free themselves of sin.
6. Punjab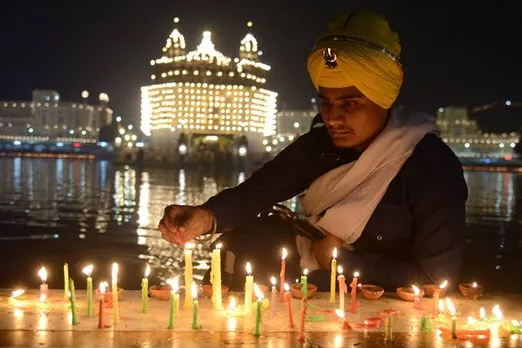 Diwali in Punjab coincides with 'Bandi Chhor Diwas' - a Sikh festival celebrated with people lighting up households and gurudwaras with diyas. People also gift each other during this time while bursting crackers is also a norm. Many people also worship the goddess Lakshmi during this occasion.
7. Gujarat
Diwali is not just another festival for people in Gujarat but it marks the end of the year for them. Gujaratis celebrate their new year on the day after Diwali also known as 'Bestu Varas'. For them, Diwali starts with 'Vaag Baras', followed by 'Dhanteras', 'Kali Chaudash', Diwali and then 'Bestu Varas' and 'Bhai Bij'.
8. Bihar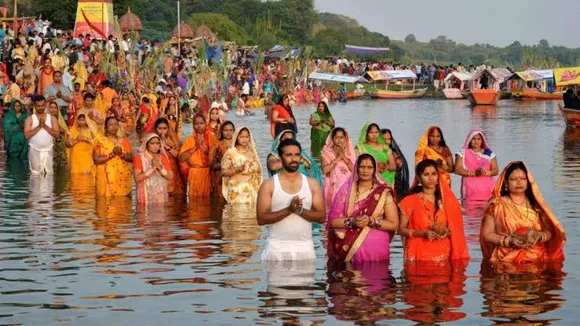 Bihar celebrates the festival with 'Dhanteras' followed by 'Badi Diwali' and 'Choti Diwali', which comes a day after Diwali. 'Govardhan Puja' or 'Bhai Dooj' is also a major tradition in the state where women perform the ritual for their brothers. After this comes the major festival of Bihar called 'Chatth' where people take a dip into the water to offer prayers to the sun while the whole state again gets decked up with diyas.
9. Andhra Pradesh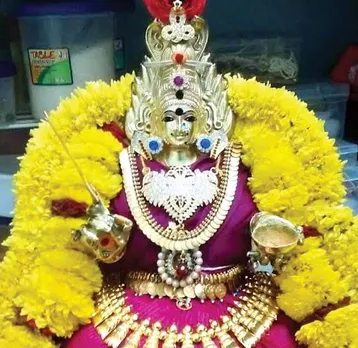 The people of Andhra Pradesh celebrate Diwali by chanting prayers and seeking blessing from 'Satyabhama', a clay idol made by them. Other than this, they follow common traditions during Diwali.
10. Karnataka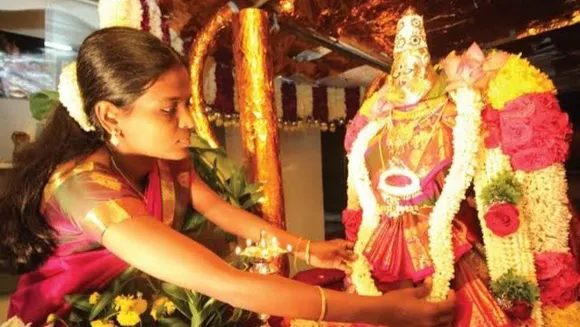 Two important days are celebrated during Diwali in Karnataka. The first is 'Ashwija Krishna Chaturdashi' and you will be amazed to know that people bathe in oil on this day. The second occasion is 'Bali Padyami' where people narrate the stories of King Bali. A few people also create forts made from cow dung.
11. Tamil Nadu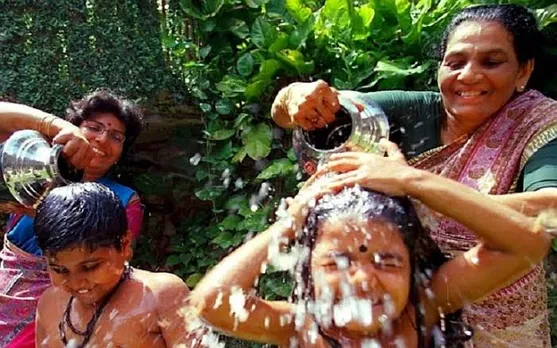 Like most of South India, even Tamilians wake up at dawn to bathe in oil that is infused with betel leaves, and fragrant pepper. The other amazing part of their tradition is that they consume a tonic, 'Deepavali Lehiyam' after their bath and before their feast.
If you know more about such unique traditions related to Diwali, do let us know below!

For more such stories follow Local Samosa on Facebook,  Instagram,  Twitter, and Telegram.