Diwali would definitely be incomplete without our mouths full of mithais, right? Celebrating the festival with sweets is a must and so here is the list of sweet shops in Bangalore that will bring an ear-to-ear smile to your faces with the delicacies they offer.
It wouldn't be wrong to say that the festive season in the country is the perfect time to indulge in some melt-in-mouth and ghee-laden sweets. So, if you are searching for the best halwai shops to make the festivities deliciously memorable, then check this list of the local sweet shops in Bangalore to satiate your sugar cravings.
1. Sangam Sweets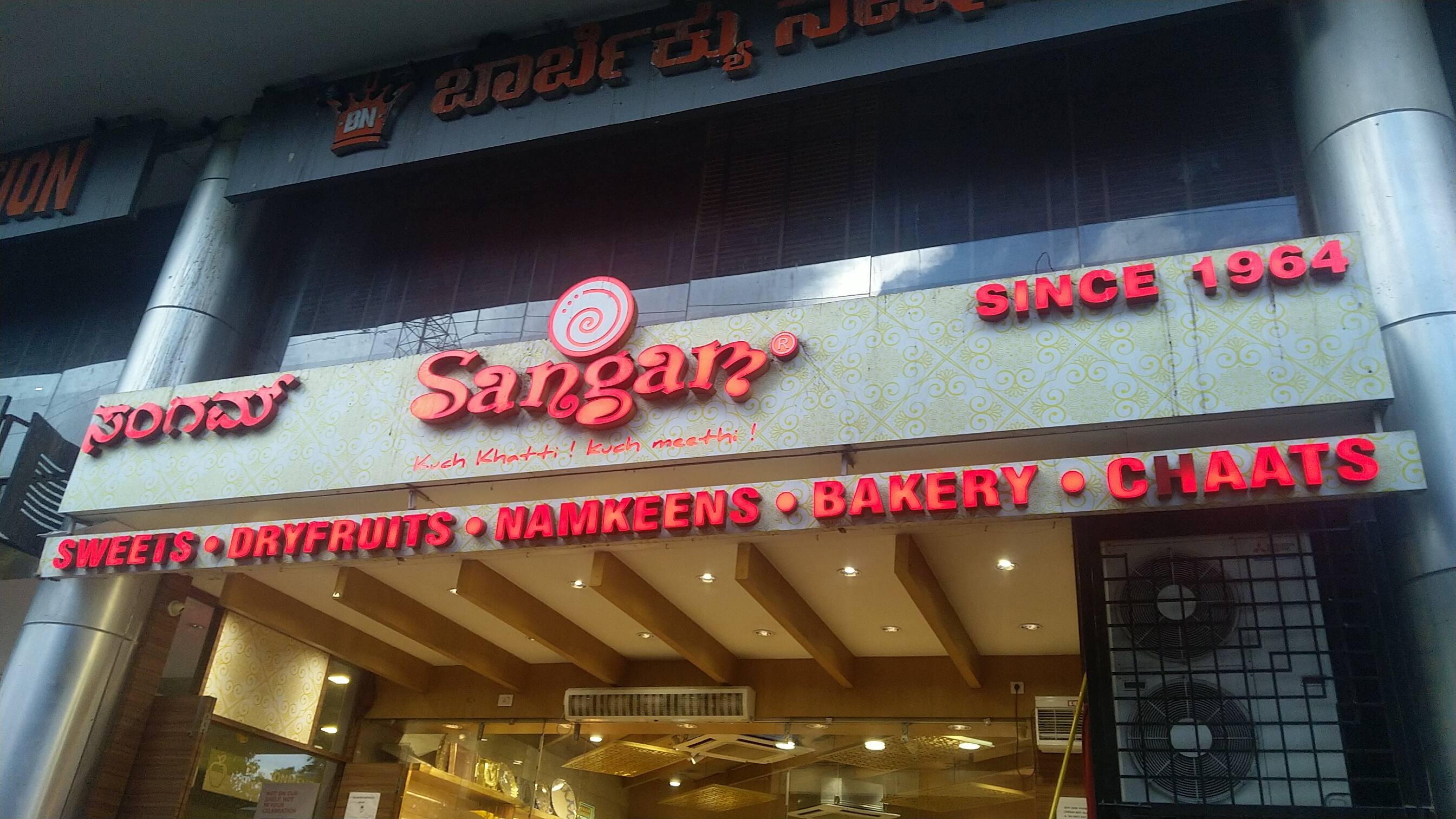 Sangam Sweets not only make sweets and savouries for customers, but they are also pretty popular in the corporate sector. This sweet shop is worth visiting as they have a decent seating area and a courteous staff. Some of their bestsellers are Mysore Pak, Monthal, Wheat Soanpapdi, Dryfruit Halwa, Dryfruit Gujia, Kaju Mysore Pak, Jangir, Dhoda Burfi, Moti Pak, Soan Papdi, Moti Sandwich, White Malai Peda, and Sangam Burfi. They also offer various kinds of namkeens and can even deliver them to you.
Where: Prestige plaza, Yelahanka New Town, Bengaluru.
2. Poonam Sweets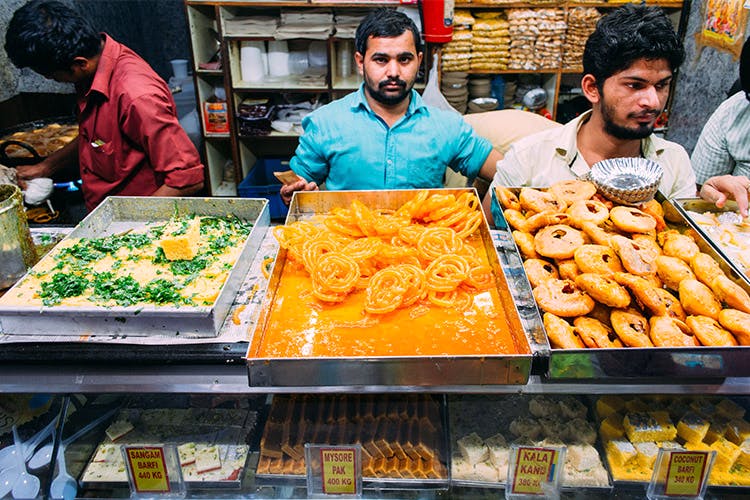 This is another budget-friendly sweet shop in the city that sells some delicious Mysore Pak, barfis, kalakand, Jalebis, and much more. Their rich and creamy Rasmalai is another big hit among people. Other than the sweets, you can also order snack items like dhokla and samosas, as they are also yummy!
When: 43, BDA Complex, 2nd Stage, Banashankari, Bangalore.
3. Sri Venkateshwara Sweet Meat Stall
Eat your heart out and pack some authentic ghee-laden Mysore Pak from this sweet shop. They are known as the best makers of Mysore Pak and have been serving them for the last 100 years. Some even say that the Telugu star Chiranjeevi is a huge fan of their Mysore-Pak! You can also try their Khara Boondhi, Rasgullas, badam halwa, Kesar Ghee Laddos, and creamy Basundi to make your Diwali sweeter!
Where: #181, Balepete Main Rd, near upparpet police station, Balepete, Chickpet, Bengaluru.
4. Kanti Sweets
Founded in 1957, Kanti Sweets is known for offering a variety of traditional sweets. With over 350 different sweets and namkeens, this sweet shop is pure bliss during festivities. Some of their must-buys are Anjeer Dry Fruit Roll, Kaju Badam Phool, Boondi Laddoos, Rasmalai, Mysore Pak, and Angoor Gulab Jamun.
Where: Multiple outlets.
5. Banchharam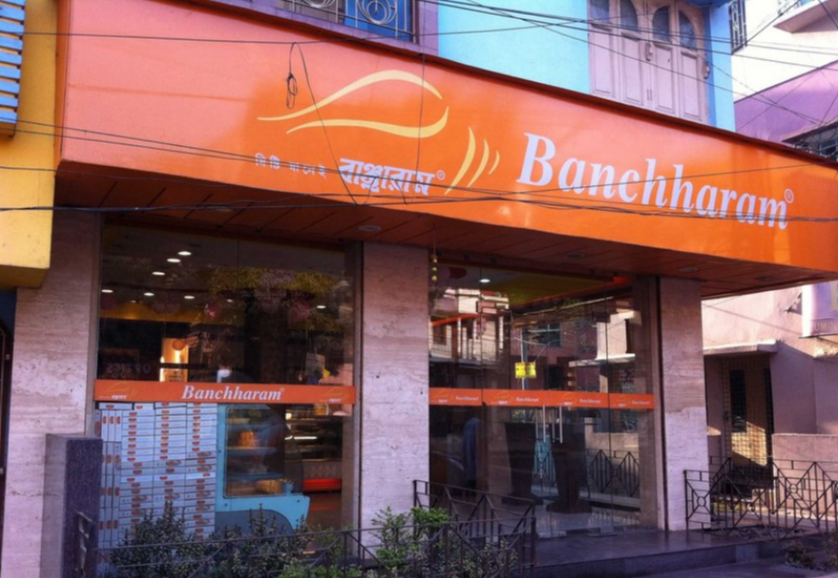 If you are looking for Bengali sweets, then head to Banchharam without wasting any time. Their popular Sandesh, rasagullas, and creamy mishti doi are some of the people's favourites. We will also suggest you try their chamcham, kheer Kadam, and Nolen gur (palm jaggery) rosogullas too. This place is mostly crowded during the festive season and so you should better hurry up.
Where: Multiple outlets.
6. Santhanam Sweets & Savouries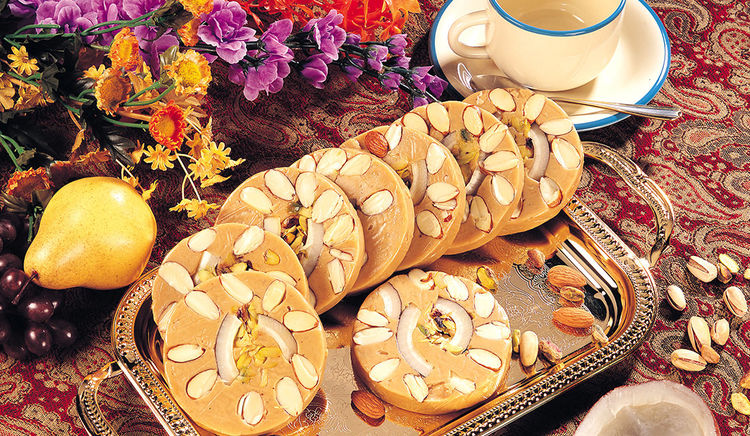 This sweet shop is also known for its soft and juicy gulab jamuns that taste a lot like Bengali Lancha. Their chaat items and especially the Dahi Papdi Chaat, are also worth trying. Other than these, they also offer delicious milk sweets, barfi, chamcham, Bengali sweets, and namkeens.
Where: 294, Narayana Pillai Street, Commercial Street, Bangalore.
7. Sri Krishna Sweets
Coimbatore's Sri Krishna Sweets serves some of the best Mysore Pak in Bangalore, and even Deepika Padukone is a fan of their sweets! In one of her tweets, she asked Ranveer Singh to get Mysore Pak from this shop on his way back from Chennai. And, why wouldn't she love it? Made with ghee, these Mysore paks will melt in your mouth. This 70-year-old outlet also offers sweets like Son Papdi, Motichur Laddoo, different Halwas, and is a must-try!
Where: Multiple outlets
8. Anand Sweets And Savouries
This is an iconic sweet shop in Bangalore that sells over 30,000 kgs of sweets every day. They have multiple outlets in the city, and among the 300 sweets they make, some of their bestsellers are badam barfis, besan laddoos, Malpua, juicy gulab jamuns, and rasgullas. You can also shop for namkeens like bakarwadi and ribbon chakkali from them to balance all the sweetness!
Where: 143/B, 60 Feet Rd, KHB Block Koramangala, 5th Block, Koramangala, Bengaluru.
8. Adyar Ananda Bhavan
Adyar Ananda Bhavan, aka A2B, has over 20 outlets in the city and offers one of the best chandrakalas. They also offer savouries, snacks, baked goods, and even ice-creams. Pick anything for your loved ones from here and enjoy a delightful Diwali!
Where: Multiple outlets.
9. Sri Ram Sweet Centre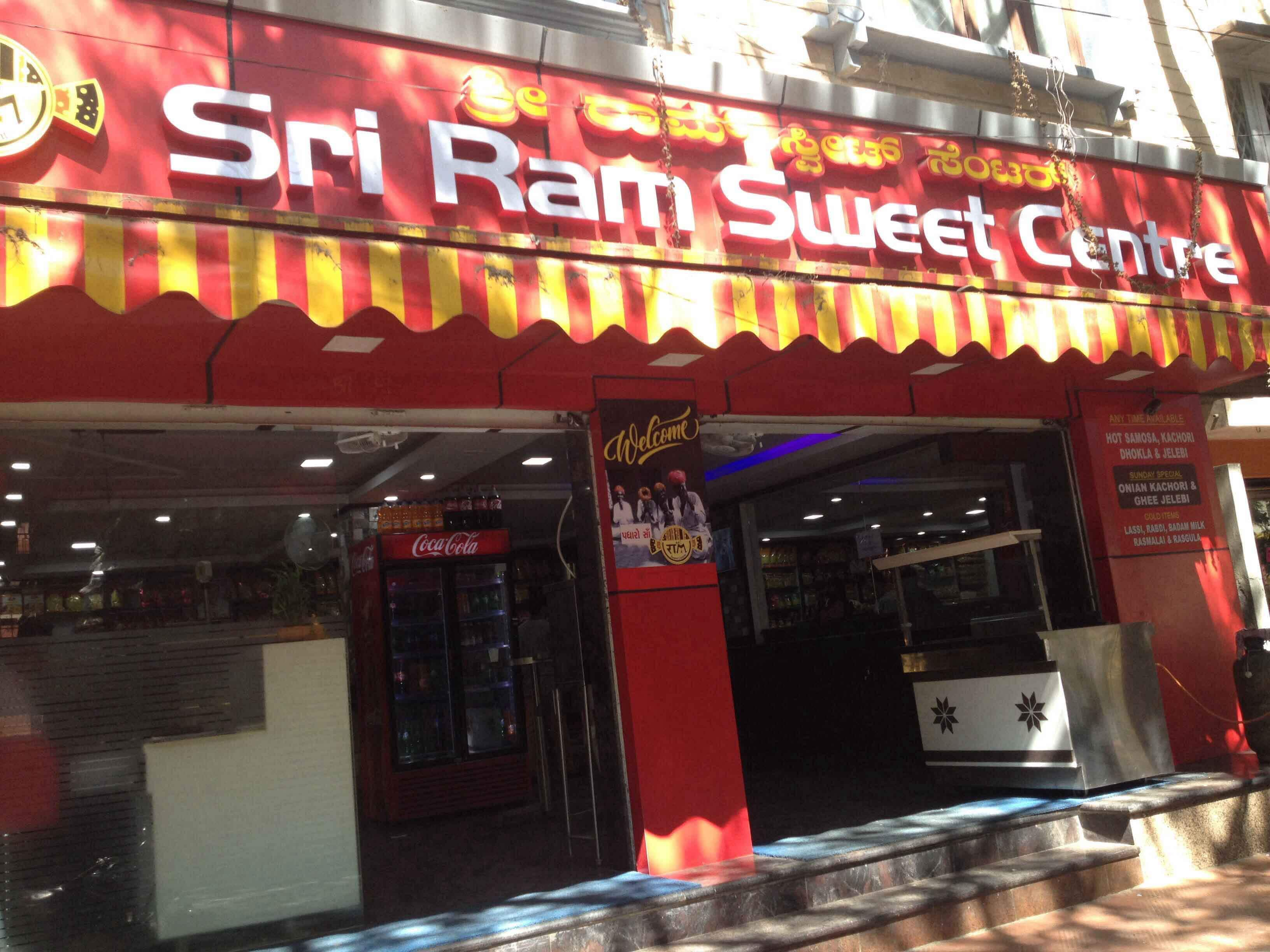 Juicy Rasgullas, Rasmalai, Gajar Ka Halwa, and Badam milk are a must-try if you are in this sweet shop. People also seem to be huge fans of their onion kachori, jalebis, and samosas. Pack something for everybody at home and enjoy a hearty snack feast at your place. Do visit this one as it is one of the best sweet shops in Bangalore.
Where: 31st Main Rd, BHCS Layout, BHBCS Layout, Stage 2, BTM 2nd Stage, Bengaluru.
For more such stories follow Local Samosa on Facebook, Instagram, Twitter, and Telegram.
Comments
comments