If chocolate isn't just a word but an emotion for you, if the moment someone says chocolate you are the first one to turn around, and if you need a chocolate bar to refill your energy each time, then try these easy chocolate recipes and fill your mouth with chocolaty flavours!
Ordering sweets online or getting them from the local market is fun, but there is something very warm about making your own sweets at home. So, this weekend, make something simple and fun with chocolates and bake these easy chocolate recipes shared by chefs.
1. Madrifolo Dark Chocolate and Basil Pralines
This quick bite-sized chocolate recipe by Avijit Ghosh, consultant Chef at SMOOR, Mumbai, would be just perfect for munching while you enjoy a fun conversation with your loved ones!
Ingredients
| | |
| --- | --- |
| Cream | 400gms |
| Vanilla bean | 2nos |
| Liquid glucose | 80gms |
| Unsalted butter | 100gms |
| White chocolate | 900gms |
| Candied orange | 30gms |
| Fresh basil leave | 20nos |
| Madrifolo dark chocolate | 50gms |
Method:
Start by boiling the cream with basil leaves. Cover it with a wrap and let it stand for infusion overnight. Now, warm the above mixture. Strain and reweigh the infusion. Add some more cream to make the original quantity of the cream. Warm it with vanilla beans and finely chopped candied orange. Add white chocolate and blend it into a smooth ganache. Now add the butter and blend. Spray the chocolate mold with orange cocoa butter and line it with 65% Madrifolo dark chocolate. Pipe in the tempered ganache and close the mold. Let it set in the chiller for a few hours and then de-mold. It's ready!
2. Chocolate Mousse
This one is a creamy, dreamy, and melt-in-mouth recipe that will go perfect as a dessert after a scrumptious meal. Try this chocolate mousse recipe by Chef Sombir Choudhary who is the culinary partner at Raahi Neo Kitchen and Bar in Bengaluru, and impress your favourites!
Ingredients
For Chocolate mousse
Milk

250ml
Dark chocolate
250 gms
Gelatine
5gms
Whip cream
300gms
For Chocolate mirror glaze
Amul cream

200ml
Dark chocolate
300 gms
Butter
40 gms
For Chocolate cake
Eggs

2nos
Sugar
100gms
Butter
115 gms
Dark chocolate
70gms
Flour
60gms
Coco powder
7gms
Assorted Nuts
30 gms
Method
For the chocolate mousse, whip the cream until its peak stage. Meanwhile, melt the chocolate and add milk to it. On the other side, bloom the gelatine and make it a little warm. Now combine everything and mix vigorously. For mirror glaze, heat the cream until its boiling point and pour it over the chopped chocolate in a bowl along with butter for shine. Now, mix it slowly until you get a nice glaze texture without lumps. For the base(cake), whip the egg white along with sugar to make meringue and then slowly add egg yolks. Now add butter and melted dark chocolate while mixing the dry ingredients. After the chocolate has been mixed, add dry ingredients and fold it. Do not mix it vigorously. Bake it at 180 degrees Celsius for about 18 – 20 mins. Assemble everything after it cools down, and enjoy!
3. Gianduja Truffle
Gianduja is an Italian confection made of chocolate and at least 30% hazelnut paste. It is lighter than dark chocolate but darker than milk chocolate and comes in a variety of forms. Saloni Dabbas, Head Chocolatier at Foodhall, brings you the recipe of these crunchy balls to soothe your chocolate cravings!
Ingredients
Milk Chocolate
135gms
Cream
60gms
Honey
10gms
Hazelnut Paste
17gms
Butter
10gms softened
Hazelnuts
15gms, roasted and roughly chopped
For the Truffle Coating
Hazelnuts

125gms, roasted and finely chopped
Cocoa Butter
25gms
Callebaut 823 Milk Chocolate
500gms
Method
Heat the cream and pour it over finely chopped chocolate. Let it rest for a minute, and then stir to combine. Mix the honey, hazelnut paste, and chopped roasted hazelnuts. Mix the soft butter and chill until crystallized. Once it is done, portion out 10 gms and make a small smooth ball. Freeze the tiny ganache truffles.
For the Truffle Coating
Melt the chocolate to 40-45°C. Melt the cocoa butter and mix with the melted chocolate. Temper the melted chocolate and cocoa butter mix. Add in the finely chopped roasted hazelnuts. Now, roll the truffles in the coating and let set. Once the truffles are set and ready, dab lightly in edible gold dust for a festive touch (Optional).
4. Dark Chocolate Mudcake
This dense and rich mud cake recipe looks drooling and a must-try! This recipe by Chef Suvaranjan Banerjee – Executive chef at Grand Mercure Bengaluru Gopalan mall, is just what you need for any celebration. Do give this one of the easiest chocolate recipes a try if you love chocolates!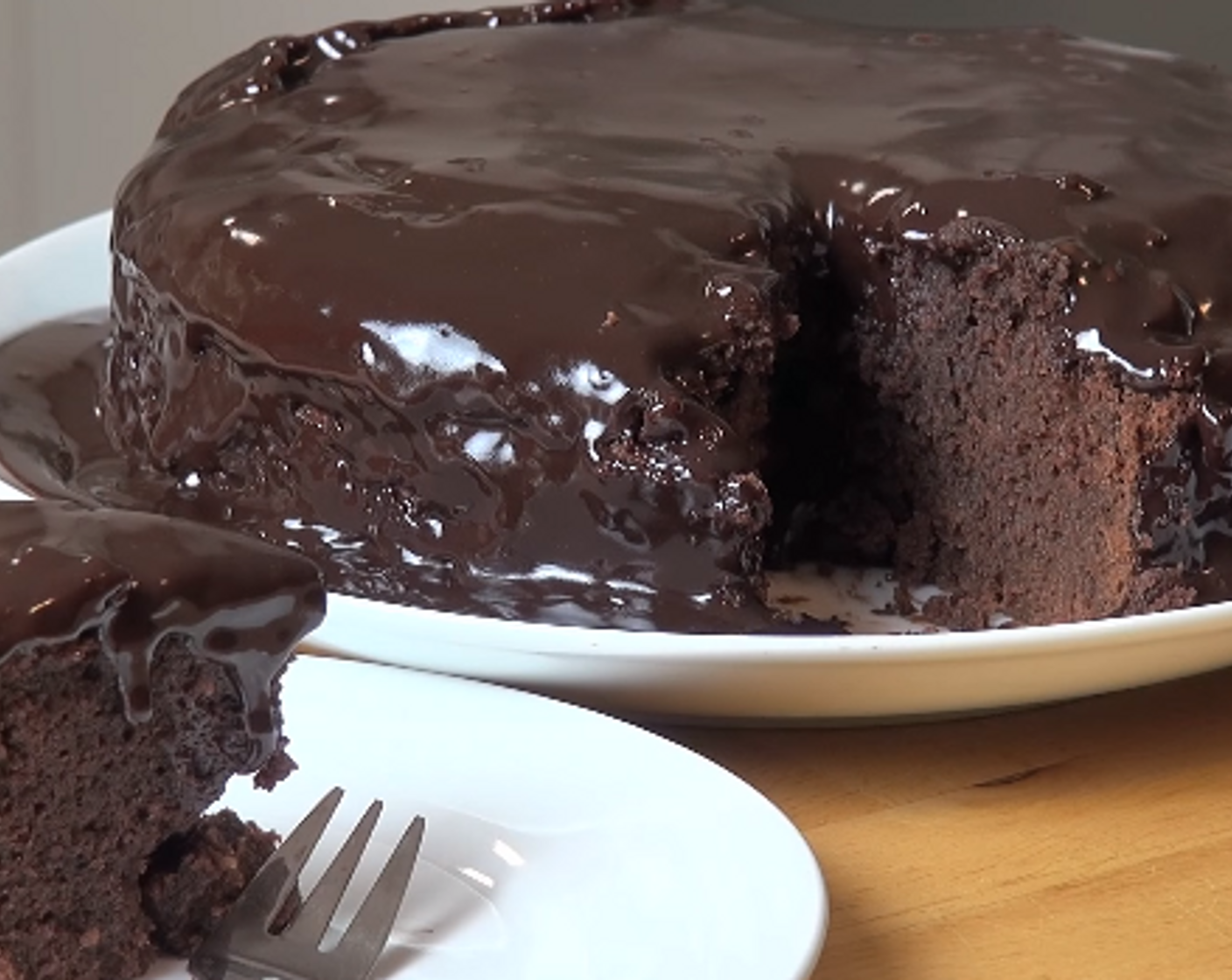 Ingredients
| | |
| --- | --- |
| hot water | 1 1/2 cups |
| butter | 250 gms |
| cocoa powder | 200 gms |
| castor sugar | 1/4 cup |
| eggs | 2 cups |
| vanilla essence | 2, lightly beaten |
| Refined flour | 2 tsp |
| Baking Powder | 1 1/2 cups |
Method
In a saucepan, melt butter, cocoa, chocolate, sugar, vanilla, and hot water over low heat. Mix the baking powder with the refined flour and keep it aside. When the melted butter and chocolate mixture cool down, add flour, eggs and mix well. Ensure that the mixture has a running consistency. Pour it into a lined 30 cm cake tin and bake at 150 degrees C for 1 hour and 15 minutes. Allow it to cool for 5 minutes before turning out. Finish with a sprinkle of icing sugar. Serve hot or cold with cream or ice cream.
So, which one of these easy chocolate recipes are you baking this weekend? Let us know in the comment section below!
For more such stories follow Local Samosa on Facebook, Instagram, Twitter , and Telegram.
Comments
comments