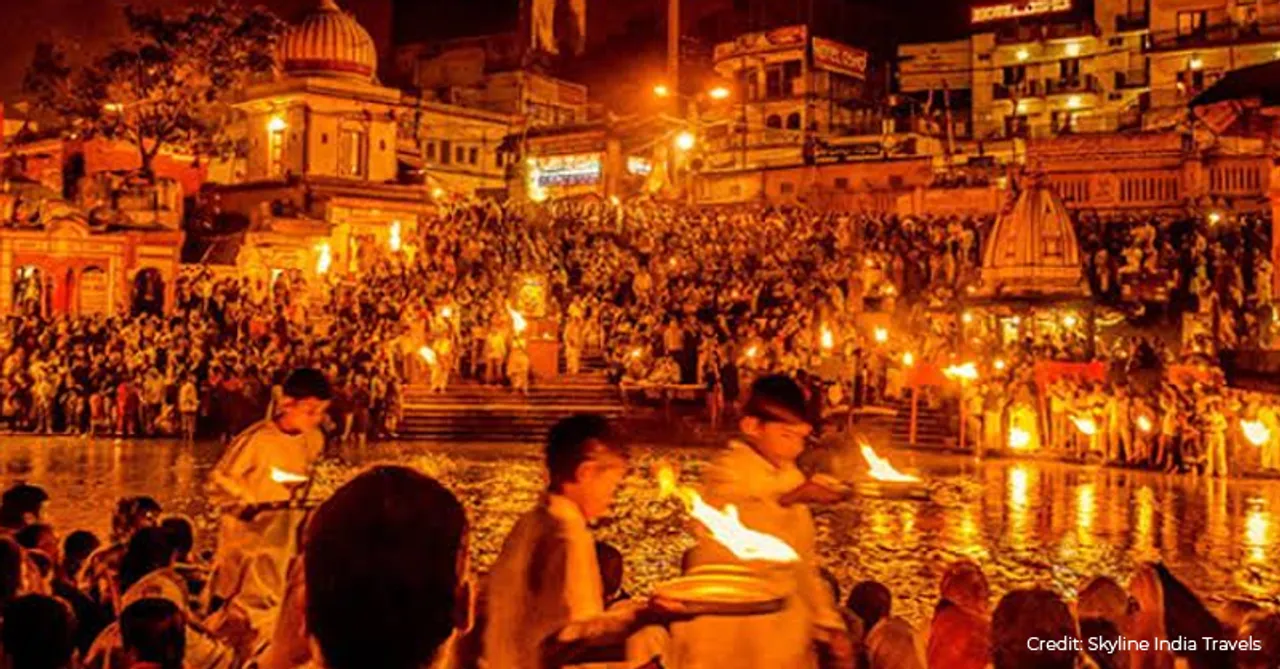 Out of the many places popular for celebrating Diwali, Ayodhya, Varanasi, Udaipur, and many other cities have a unique charm during this time. So, what are you waiting for? Get out of your city and check out something new!
Diwali, the age-old festival in India comes with brightness where the whole of the country shines with dazzling and appealing lights celebrating the homecoming of Lord Rama after defeating Ravana in Lanka. However, some cities celebrate the affair most grandly and make Diwali an even more extravagant festival. Let's plan to visit these places popular for celebrating Diwali this time and get lost in their festive mood!
1. Varanasi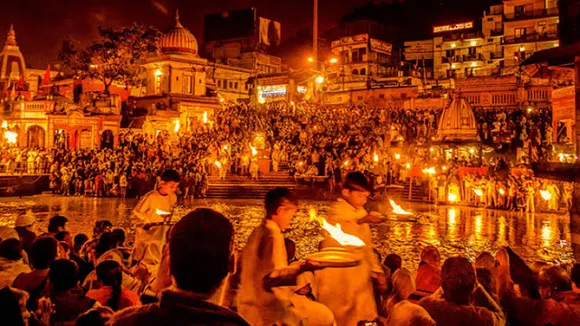 Who would like to miss Diwali celebrated near the banks of river Ganges? Diyas and the special Ganga Arti near the river Ganga is what makes this place worth visiting during Diwali. Not only this, but Hindu deities in Varanasi also participate in processions to celebrate the festival.
2. Ayodhya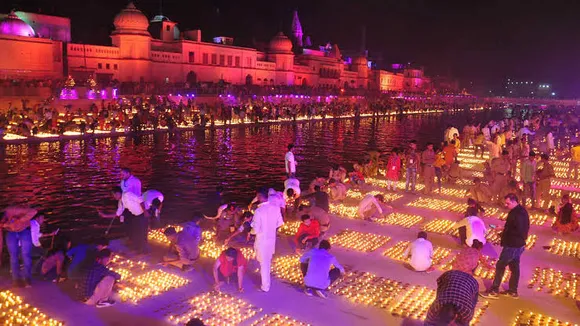 Ayodhya has one of the strongest connections with the Hindu mythology, Ramayana as it is believed to be the birthplace of Lord Rama and that he had returned to the same place with Sita after defeating Ravana. It might be for this reason that till now, Ayodhya celebrates Diwali most majestically. If you don't know, it had secured its name in the Guinness World Records for lighting 30,000 earthen lamps on the banks of the Saryu river.
3. Amritsar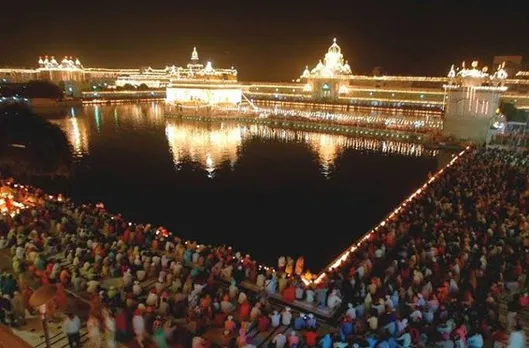 All of us know how beautiful does the Golden Temple appears at all times! However, its beauty intensifies during Diwali with lights, diyas, and oil lamps. Moreover, there is a popular story in the Sikh community, it was during Diwali when the sixth Sikh guru, Guru Hargobind Sahib had returned from prison in 1619, who was held as a prisoner for his beliefs. So, Amritsar celebrates Diwali with Bandi Chhor Divas, making it one of the best places for the festival.
4. Udaipur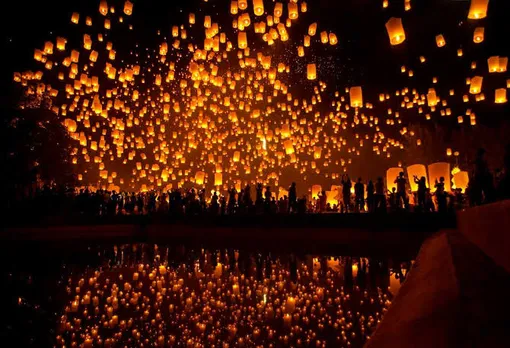 Already a tourist place, Udaipur attracts even more eyes during this festival. The whole sky gets filled with floating lamps which is reflected in the beautiful lake Pichola. Every year, the city also organizes Udaipur light festival, which includes artists from across the country who come to perform while people devour themselves into delicious food. Nathdwara, a small holy town near Udaipur, is also very popular for celebrating Diwali with the Annakuta festival, which comes a day after Diwali. Along with this, Govardhan puja is performed during this time to commemorate the victory of Lord Krishna over the Indra Devta.
5. Dang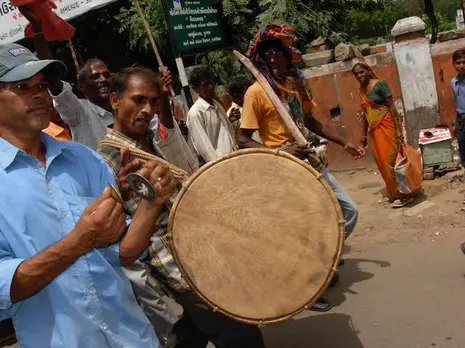 Near Vadodara lies Dang, one of the popular places for celebrating Diwali, which leaves no stone unturned in celebrating Diwali. The small community of Dang welcomes the tourists on their land and also train them on how to make eco-friendly products from the forest resources. So, if you want to make this Diwali a bit different from previous years, here's a chance for you to learn to cook organic meals, receive art demonstrations, and celebrate it uniquely.
6. Agra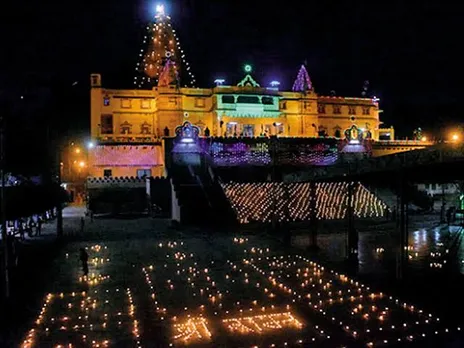 Have you ever thought how amazing it would be to look at the beautiful Taj Mahal surrounded by lights and diyas? If not, it's the time! Moreover, you will be amazed to know that the statues of Ram, Sita, and Lakshmana are visible all over the city during Diwali that makes it look quite different from other places. So, how about checking it yourself?
7. Pushkar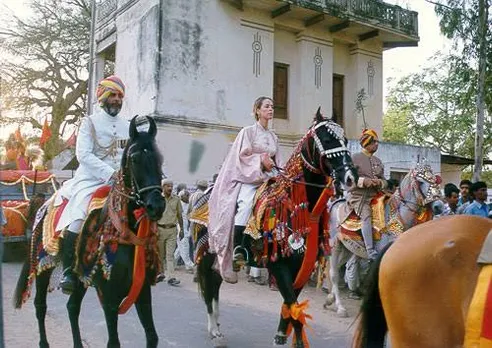 If you think that Pushkar is just famous because of the 'Pushkar Mela', you are wrong. Full of dunes, Pushkar celebrates Haveli Diwali, an annual camel fair. You can expect to see an end number of horses here that are decorated especially for this festival. You can also enjoy their race which is a common event during this fest. Imagine looking at the colourful horses running at the speed of the wind!
8. Bihar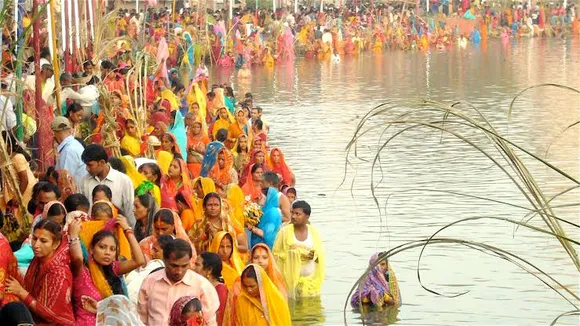 What makes Diwali unique in Bihar is that the festival is not just celebrated for two days, but it's a long affair of 10 days where many rituals and customs are performed. Diwali includes Lakshmi puja at homes followed by meetups with presents and prasad. After Diwali, comes Gordhan puja performed by women for their brothers. On the same day, many households also organize Chitragupta Puja, where people write their desired income and expenditure in papers wishing it to be true and devote it to Lord Chitragupta. One of the major festivals of Bihar comes right after this called 'Chatth', where people worship the sun for giving life to the living organisms while standing in water. You can roam all day during this festival where not a single area forgets to play the tunes sung by singer Sharda Sinha!
For more such stories follow Local Samosa on Facebook,  Instagram,  Twitter, and Telegram.