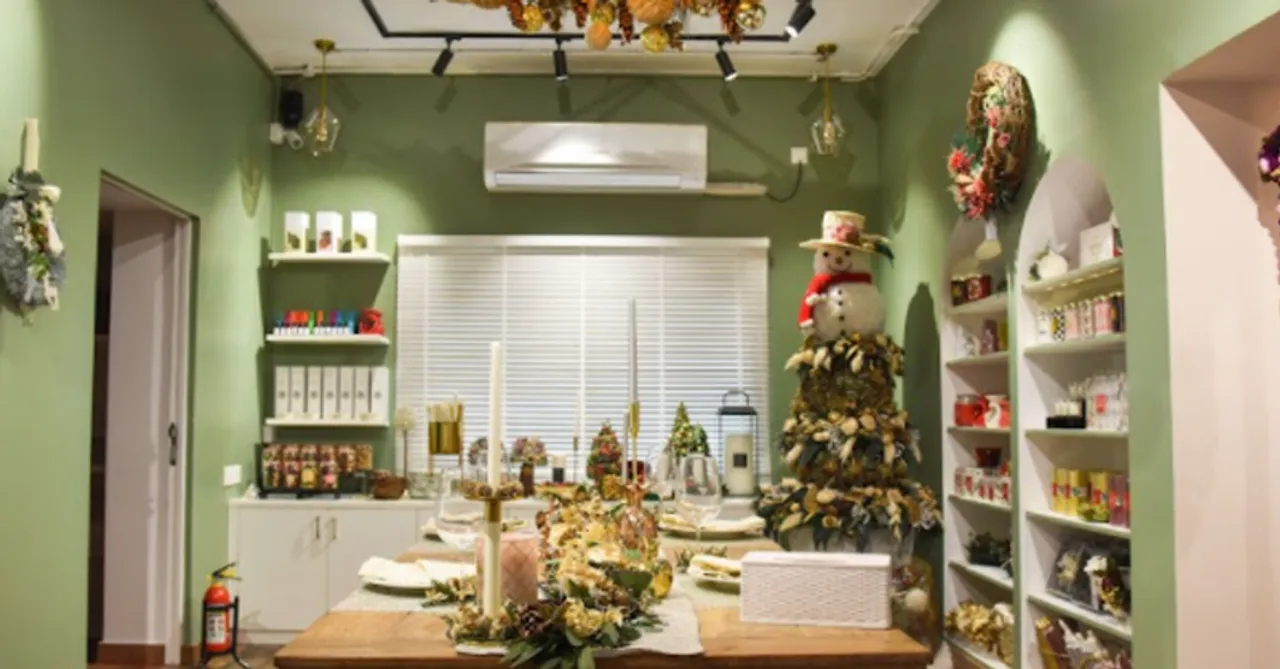 As Maeva means 'welcome' in Tahitian, Maeva Store is all set to welcome you in Bengaluru to meet all your lifestyle needs along with helping you to decide "what to gift!"
Maeva, the brainchild of Ramesh Flowers India (P) Ltd, which is a subsidiary of the international GALA GROUP has launched its first retail store-cum-experience centre in Bengaluru. And, the popular Bollywood actress Kirti Kharbanda marked her presence for the launch. Their range of products varies from dried flower arrangements, scented candles, diffusers, essential oils, pooja boxes, potpourri, torans, Christmas decor, incense sticks, etc. to add to the beauty of your home.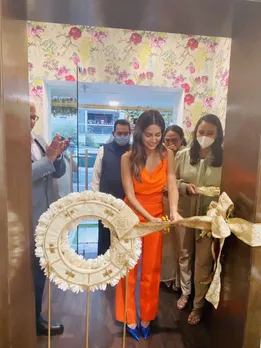 Maeva in Tahitian means 'welcome'. The brand manifesto is a 'collection of keepsakes, of smell and sound, of warmth, of small victories, of language, and travel, of kindness and courage, of love and its manifestation.' All of Maeva's products are made with recycled elements derived from agro by-products and minor forest waste. The raw materials are sourced from artisans from all around the country. These are then painstakingly hand-processed into the final product at their workshops in and around Tuticorin. The best part is that the finished products can further be recycled after use.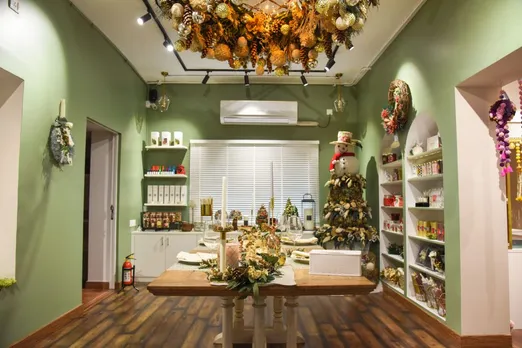 "Our brand truly believes in women. We are proud that more than 80% of employees at our Indian subsidiary are female. Also, we are continuously engaging these women in several mentoring initiatives for personal and overall growth" Tanja Lockwood, CMO of GALA GROUP said.
The Maeva journey began in 2017 with the drive to produce thoughtful and personal gifts that bring a sense of joy, love and peace. Their team is committed to continuously bring luxurious, long-lasting and versatile home decor to the Indian market. The brand proudly promotes the idea of artisanal Living by ensuring each product is handmade and unique.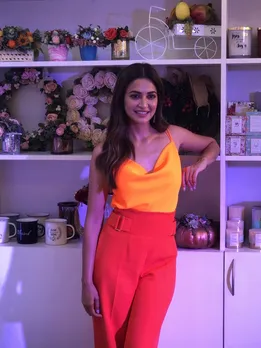 Be it offline or online, as the store deals with over 500 different products, it is none less than a one-stop-shop for all home and lifestyle needs, and to be the preferred choice for any sort of gifting.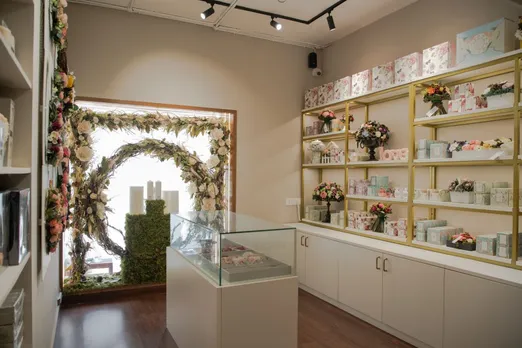 "Considering the wide range of products, having a retail-cum-experience store was one of our primary objectives, which we have now fulfilled. We want to continuously strive to get international standards and quality home decor to the Indian market. We aim to see the brand reach every home in India and go global." adds Raina Singhwi Jain, Head of Marketing, Maeva India, and Ramesh Flowers.
For more such stories follow Local Samosa on Facebook,  Instagram,  Twitter , and Telegram.