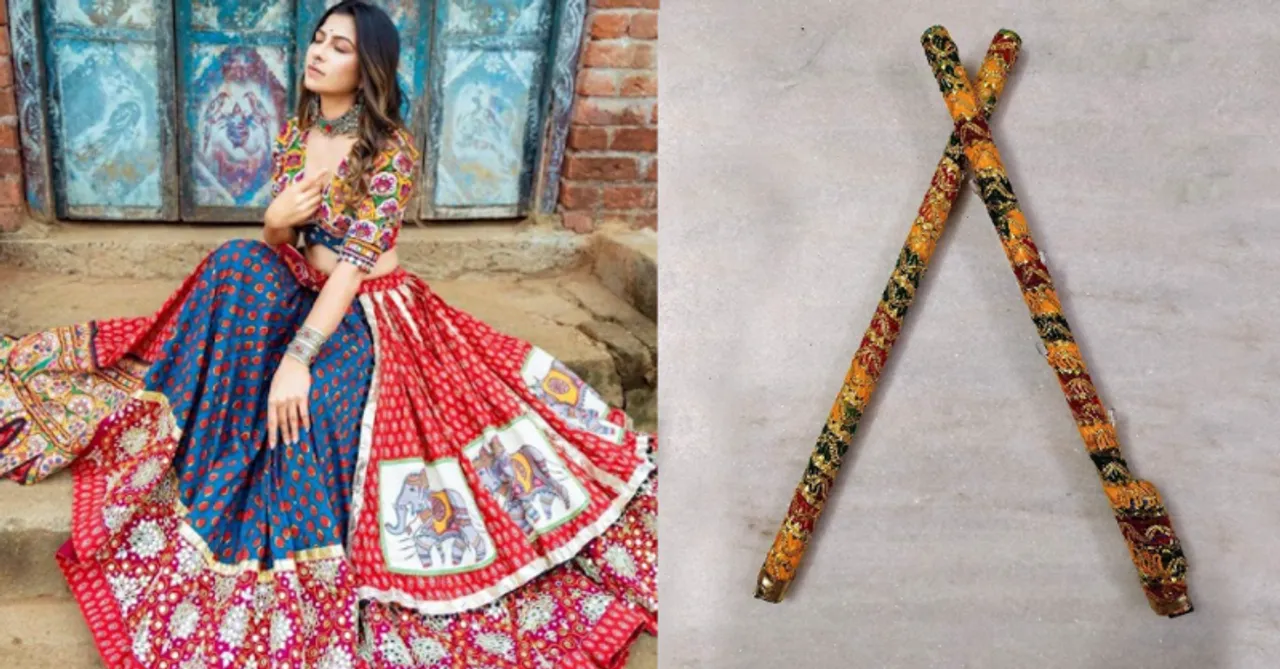 Navratri is celebrated nine times a year but the one that we are celebrating this month is Maha Navratri, and if you are celebrating it, don't forget to buy these Navratri essentials online!
Navratri has begun, and there's a lot to do, right? Performing Garba, getting ready for it. For some, it is more about fasting, and increasing their spirituality through Navratri pooja. Everybody is excited and has a long list of things to do. That is why we are here to make your last-minute Navratri preparations simpler with this curated list of Navratri essentials to buy online!
1. A lit Garba outfit from Mongoosekart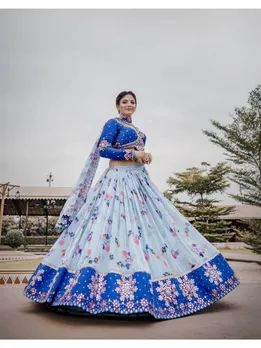 Navratri is incomplete without an epic Garba performance, and no matter how or where you are performing it, wearing a chaniya choli is a must. This heavy georgette with digital print and mirror work chaniya choli is fully stitched and looks perfect for a Garba twirl. Mongoosekart has a huge collection of such colourful stitched as well as unstitched chaniya cholis, and we would really like you to check them out.
2. Gorgeous jewellery from Teejh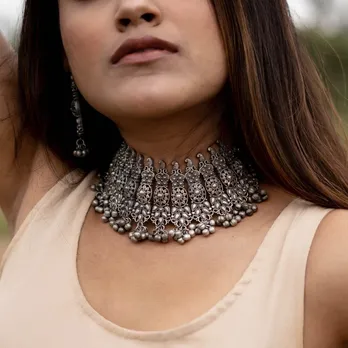 A set of oxidized earrings and necklaces will only add a lot of bling to your entire look. Good silver jewelry goes perfectly with almost everything and especially if you are wearing something with mirror work. Teejh has a beautiful collection of silver and oxidized jewelry and we really like how these choker necklaces fall perfectly on the neck.
3. Glamourous juttis from House Of Vian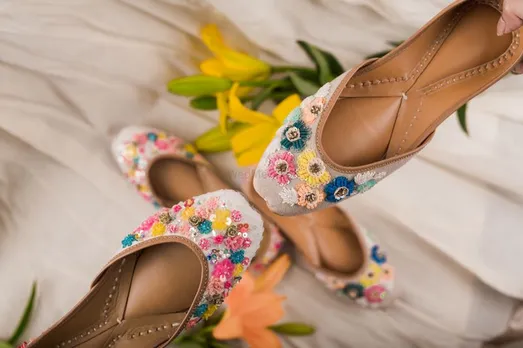 House of Vian designs and manufactures pure leather Juttis, Mojaris, Wedges, and handcrafted Clutches. Their traditional Rajasthani & Punjabi jootis are worth checking out and can be a good option for Navratri get-togethers.
4. LED Dandiya Sticks from Lamansh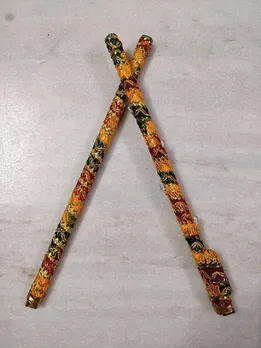 The brand claims that these LED Dandiya sticks are made of wood and decorated with special decorative clothes and laces. We also like how this pair is oozing the festive vibe of Navratri. Do your signature Garba and Dandiya steps with these lit and colourful Dandiya sticks.
5. Golu Dolls from Puja N Pujari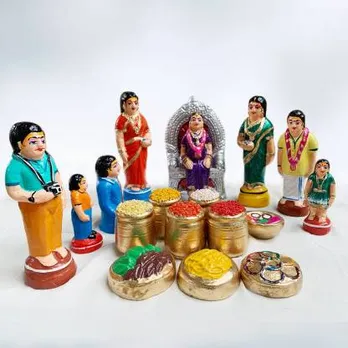 A display of Golu dolls during Navratri is a tradition in South India, where various figurines are arranged on an odd number. Golu or Kolu in Tamil refers to the display and decoration of dolls and figurines of human beings and idols of gods and goddesses. It is popular in Tamil Nadu as well as in Karnataka where it is known as Bomma Koluvu and Gombe Habba respectively. The women display dolls, figurines, court life, everyday scenes with the divine presence of the Goddesses Saraswati, Parvati, and Laxmi in households during Navaratri or The Nine nights. Puja N Pujari has got an amazing collection of golu dolls, and we will suggest you check them once.
6. Pooja Kit from Rudra Centre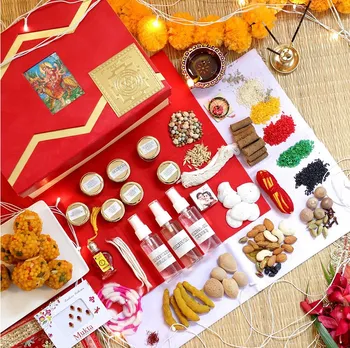 This pooja kit has all the essential ingredients like Nava Durga yantra, kumkum, Ganga Jal required for Navratri Puja. The brand claims that this one kit will be enough for one elaborate pooja or a few smaller poojas. The packaging looks great, and we think it can be an impressive gift item too.
7. Snack for those who are fasting from Food Spot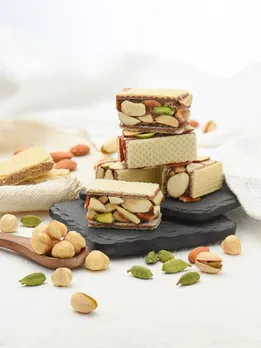 Dry fruits like almonds will give you the required energy to fast during Navratri. By consuming nuts, you will be feeding your body with goodness and it will keep you energetic through the day. The Biscuit Bonanza Sugar-Free from FoodSpot can be a good choice as it consists of hazelnut, wafer biscuit, pasta, almond, and cardamom. The flavourful crunch of the biscuit will keep you happy too.
8. Colourful masks from Nakhrewaali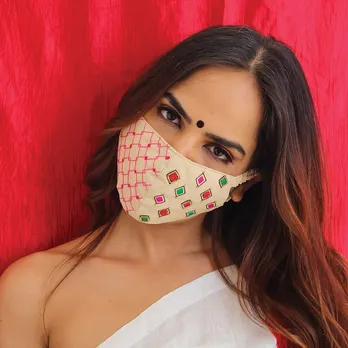 Nakhrewaali is known for its trendy and fashionable jewellery and accessories. Their mask range is beautiful and will add the necessary bling to your attire. This Kum Kum mask with its off-white base has embroidery and golden beads. Stylish right?
Now, you know where to shop for the Navratri essentials online, and so buy without wasting any more time.
For more such stories follow Local Samosa on Facebook,  Instagram,  Twitter, and Telegram.