Bamboo is a fast-growing plant that is used for multiple purposes. The bamboo plant works as a magical substitute for our daily use products.
Bamboo grows well in tropical and temperate environments and is hence one of the most versatile natural elements. It plays an important role in constructing roads and buildings, for medicinal purposes, food, furniture, etc. Why don't we take a step further and replace our daily use products with bamboo ones? Here are some of the best bamboo products that can be handy for daily use.
1. Bamboo Clothes from Bamboo Tribe
Over the years, the development of technology led to the usage of bamboo fiber for producing a wide range of textile and fashion applications. The clothes made are anti-bacterial and are of soft material, giving comfort.
2. Bamboo cycles from Bamboochi Bicycle
These bicycles are a more natural version of the original cycle. Try using these bikes and march towards sustainability on an eco-friendly path.
3. Bamboo Straw from Goli Soda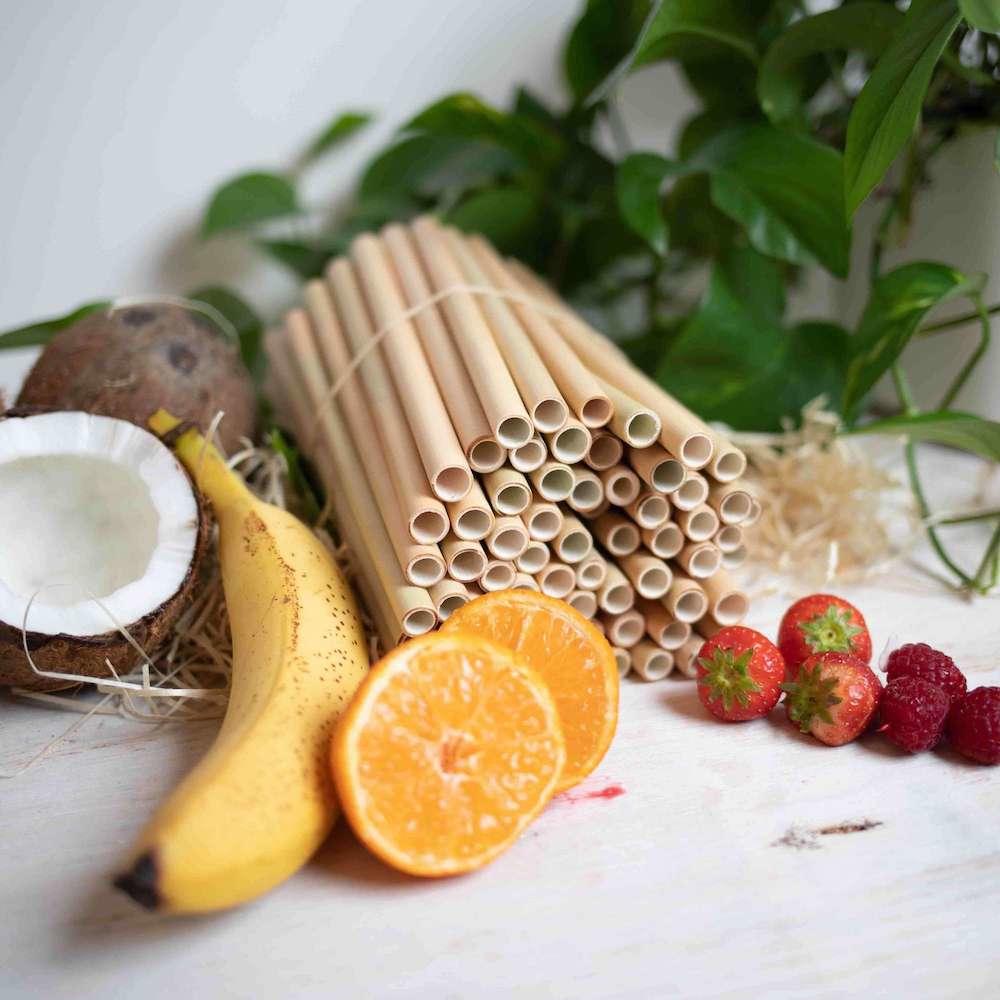 Every small step towards protecting nature adds up and makes a difference. Substitute those plastic straws with biodegradable ones. These straws aren't treated with chemicals and are hence reusable.
4. Bamboo Speaker from Bamboo India
These speakers amplify sounds by passive means. The mobile phone is placed at a fixed spot in the speaker, which then amplifies the sound without any use of electricity. These portable, wireless speakers are energy savers.
5. Bamboo Toothbrushes from Big Blue Marble
Start your day in an eco-friendly way by using bamboo toothbrushes that are as efficient as your plastic ones. Do your bit to save the planet by replacing your toothbrush.
6. Bamboo Trash Bags from Beco
According to the Central Pollution Control Board, India generates about 25,940 tonnes of plastic waste every day. Nearly half of this plastic is used as trash bags or for packaging. These bags, if replaced with the recyclable bamboo ones, could make a difference.
7. Bamboo Pads from Saathi
As opposed to the standard pads, bamboo pads are based on plant materials and are hence, rash-free. These plant-based materials are used for the leak-proof outer layers of the napkin. Shift your choice to a bio-degradable one.
8. Bamboo Bowls from Bamboo Pecker
Bamboo bowls are earth-friendly ones, and you can add them to your kitchen serveware. They are made from spun bamboo and can be used for serving fruits, salads, rice, chips, nuts, and other foods.
9. Bamboo Clothespins from Eco & Faye
Something as mundane as clothespins could make a difference. These bamboo clothespins are durable and will help last your laundry days. These pins are useful for different purposes starting from hanging your clothes to your favorite polaroids.
10. Bamboo Cotton Buds from Revive
Cotton buds are one of the essentials for our hygiene. However, these plastic buds are harmful to the environment, so why not replace them with eco-friendly bamboo buds? Bamboo cotton buds are pretty durable as they have renewable bamboo wood. Shift to these cool bamboo earbuds, and clean without feeling guilty.
For more such stories follow Local Samosa on Facebook, Instagram, Twitter, and Telegram.
Comments
comments