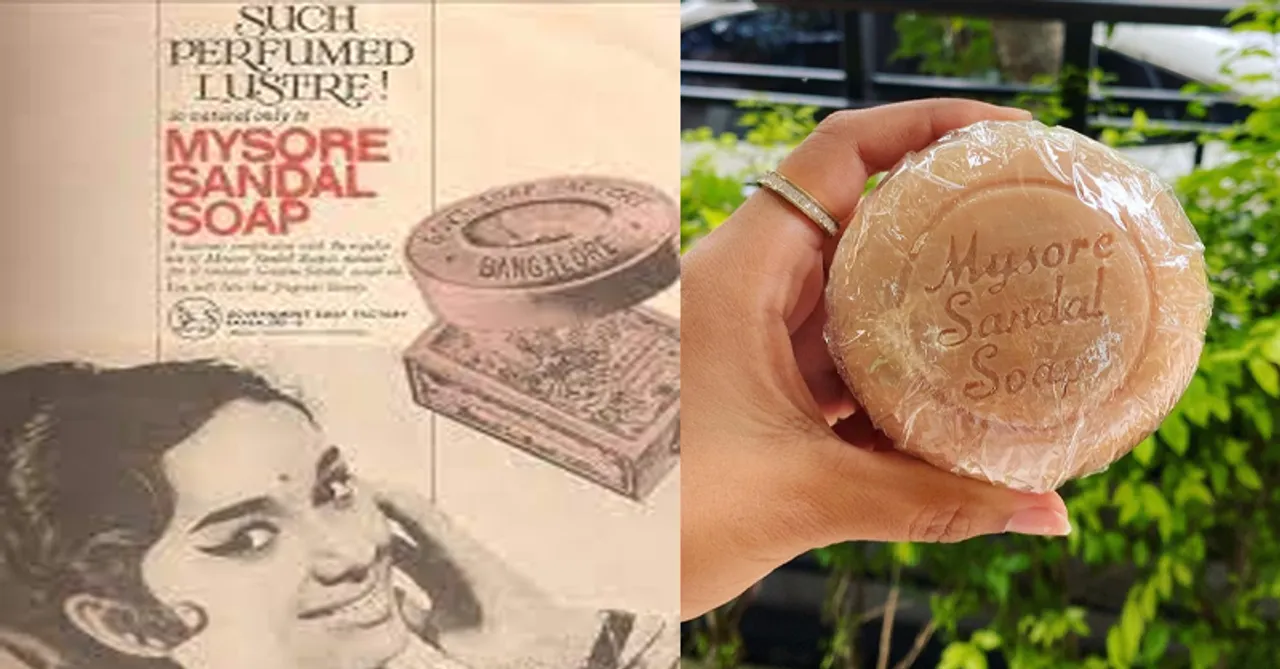 Mysore Sandal Soap is people's favourite even after all these years. The century-old legacy of this soap brand was started by Sri Krishnaraja Wadiyar IV and Dewan Sir M. Visvesvaraya, and was later taken to new heights by Sosale Garalapuri Shastry.
The fragrance of sandalwood is rich, warm, relaxing, and a little more Indian, and the sandalwood soaps have always been our favourite. When one talks about these things, Soap and sandalwood, the name that comes to our mind is the century-old brand 'Mysore Sandal Soap'. Even after more than 100 years, it is still popular among many people, and just like its rich and fragrant smell, its history is fragrant and rich too. There's a lot behind this iconic soap brand, and we are here to narrate its century-old tale.
The Sandalwood Oil factory:
It all began during the first world war somewhere in May 1916. At that time, Mysore was the largest producer of sandalwood in the world. Mysore would send most of the sandalwood to Europe. But, due to the chaos of the world war, the city could not export the sandalwood and was left with large resources of the same. Seeing this, Krishna Raja Wodiyar IV, who was the Maharaja of Mysore, and his Diwan Mokshagundam Visvesvaraya, decided to set up a Government Sandalwood Oil factory for sandalwood oil extraction in Mysore.
A gift that gave inspiration to the Maharaja:
In 1918, the Maharaja received a rare set of sandalwood oil soaps. This inspired him to produce similar soaps for the people. He later shared this idea with Mokshagundam Visvesvaraya, and they both started working on this project. Visvesvaraya wanted to offer a soap that would not only have a good quality but also be pocket-friendly for the people. To take things further, he made arrangements for soap-making experiments in the Indian Institute of Science (IISc).
There he met a scientist from England to learn the technique and the process of making soap. This young chemist was none other than Sosale Garalapuri Shastry, aka Soap Shastry, the person who took Mysore Sandal Soaps to a new level.
After getting to know about this huge project, Shastry traveled to Mysore to work with the Maharaja and the Diwan. He began working on it, meanwhile, the government soap factory was set up near K R Circle in Bengaluru to manufacture Sandal Soap. In 1918, this technique of using sandalwood oil for making soaps was standardized. In the same year, another factory for distilling oil from sandalwood was set up in Mysore for an adequate oil supply. After this, when the soaps were brought into the market, they became a hit among the people. But, the journey did not stop here.
A brand new packeging and shape:
Shastry continued working on new ideas and ended up making perfume from distilled sandalwood oil. Not just this, he also made changes in the shape and the packaging of the soap. He saw that the soaps available in the market were in a rectangle shape and had thin and bright wrappers. Thus, he gave Mysore Sandal soap an oval shape and worked on culturally significant packaging.
He chose Sharaba, a mythological creature that is said to have a body of a lion and the head of an elephant, to be the logo of the factory. The cover also had a special message, 'Srigandhada Tavarininda' ( from the maternal home of sandalwood') printed on all the soapboxes. He also came up with a rectangular box with floral prints and distinct colors. This box resembled the jewellery box, and the soaps had a wrapper of tissue paper just like how the precious jewels have.
An impressive marketing campaign:
Later on, a systematic and well-executed advertising campaign across different cities in India was carried out. There would be signboards in neon colours, while the pictures of the soapboxes were also made very eye-catching. Mysore Sandal Soaps were everywhere, right from tram tickets to even matchboxes. All these factors made Mysore Soap a brand that stood out among all other soap brands.
When Queen Victoria liked the Aroma:
The popularity of Mysore Soaps even reached Queen Victoria. The soaps were presented to the Queen in an exhibition in London. She liked it and even took a few bars from the Royal family. It is also said that this increasing popularity left the British soap manufacturers envious. They tried to rebuke it as 'MY-SORE soap', but nothing could come in the way of this iconic brand.
However, in the 1990s Mysore Sandal Soaps did see a loss in its sale due to the multinational brands. But, they received a rehabilitation package by BIFR (Board for Industrial & Financial Reconstruction). Later, the Government merged the oil unit in Mysore and Shimoga. The government also incorporated them under one company name Karnataka Soaps and Detergents Limited (KSDL). Since then, the company has been making incense sticks, talcum powder, and detergents. While, the pure sandalwood soaps are still their bestsellers, and are available in different shapes and sizes.
For more such stories follow Local Samosa on Facebook, Instagram, Twitter, and Telegram.