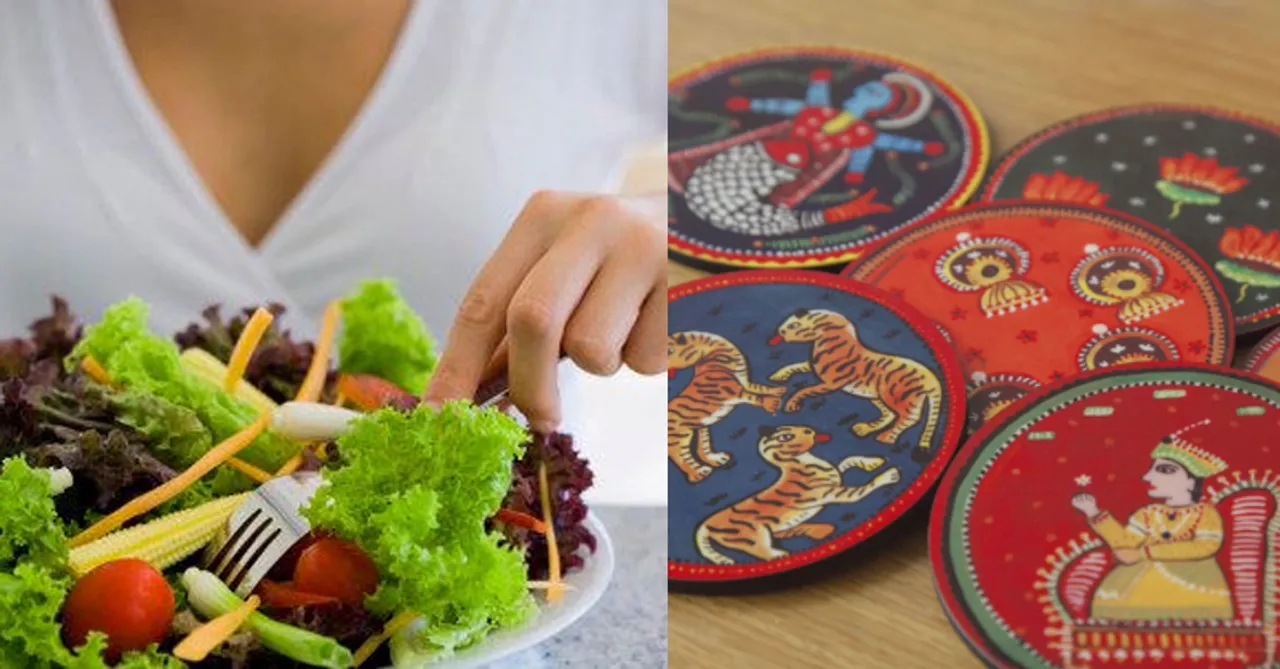 We are back with the weekly list of workshops to help you utilize your time in the best way. Sign up for any of these online workshops this week and add a dash of creativity to your week!
Learn face painting, dewy makeup pointed pen calligraphy, or detox your body with raw food in these online workshops this week. Keep your creative juices flowing, try something new, add a new skill, and unleash your creative side!
1. Makeup workshops by M.A.C
M.A.C trainer, Dipti Mehra, is here to teach a natural dewy look with soft diffused brown smokey eyes and glossy lips that is perfect for every occasion. Dipti has been working with M.A.C for over 6 years, and she knows her job pretty well. The best part? You will also receive a Gift Voucher worth Rs 400 on your registered email ID after the session ends.

When: 16th August
Tap here for details.
2. Ganjifa coaster painting by Me Meraki
In this 2-hour long online workshop, you will be painting wood coasters. Expert Gayatri Kulkarni will help you paint one coaster during the workshop, and you can paint the second coaster in your own time. "Ganjifa" is the name given to an ancient Indian card game. It was popularised during the Mughal period. The specialty of these cards is hand-painted. Learn the style and maybe make your own collection of these traditional Ganjifa cards?
When: 22nd August
Tap here for details.
3. Calligraphy workshop by Snaptales
This pointed pen calligraphy has been designed for beginners and will give your artistic skills a new dimension. Artist Anupriya will help you learn the basics of pointed pen calligraphy, strokes, alphabets formation, and different tricks and techniques.
When: 21st August
Tap here for details.
4. Detox with Raw Food workshop with Asha Shivaram
Eat colorful vegetables, fruits, juices, salads, smoothies & delicious raw meals for 3 days, and see what happens! Reboot your digestive system, develop a taste for natural foods, and feel fresh. Wellcure is starting a detoxification program 'Detox With Raw Foods, from 20th August to 21st August, where Health coach Asha Shivaram will guide you.
When: August 21
Tap here for more details.
5. Face painting workshop with Sritama Biswas
Want to experiment with something new this week? Then try your hands on face painting. Learn this fun skill with Sritama Biswas and paint your pretty face.
When: 18th August
Tap here for details.
6. Mandala Rakhi workshop by Zwende
Rakshabandhan is on its way, and we hope you have bought your Rakhis. But, if you haven't, then why not make your own Rakhi this festival? Surprise your siblings by making a cool Mandala Rakhi for them and make this Rakshabandhan even more memorable.
When: 18th August
Tap here for details.
7. Dabu Printing workshop by Studio Art Zone Pune
Dabu printing is a traditional art and a unique way of dyeing and printing. With this, you can make some exceptional print fabrics. If you love playing with colors and like Rajasthani prints, then enroll in this online workshop.
When: 21st August
Get in touch at 9822 2544 72
8. Mirror work workshop with Ruby Ajmani
Ruby Ajmani is a certified Heal your life workshop leader, kids & teen empowerment facilitator, and Transformational Coach. This advanced Mirror workshop will have 10 sessions, during which she will work on different facets of life with mirror work, affirmations, inner work, visualizations, and meditations. Sign up and give your mind a break.

When: 16th August
Get in touch on 9971389371
9. Learn breads and platters with Garima Sanadhya
Garima Sanadhya is a recipe developer, and her profile looks delicious. She is here to help you learn 5 different types of platters in this online workshop. Add different recipes to your cooking list this week.
When: 22nd August
Get in touch on 9619122353
So, which one of these online workshops this week you are signing up for?
For more such stories follow Local Samosa on  Facebook,  Instagram,  Twitter, and Telegram.