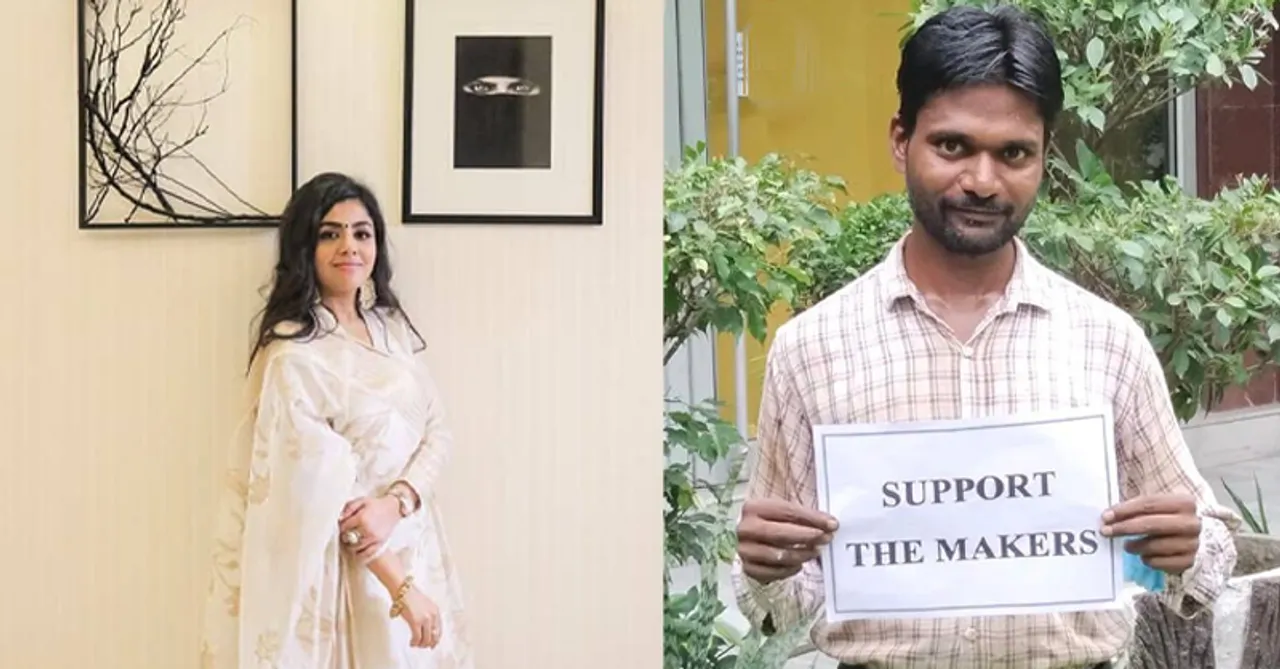 From providing livelihood opportunities to local artisans to reviving the art and culture of 'Oudh' in a modernized way, Ankita Jaiswal is touching lives with Brio Art House and Cafe! 
If you step inside Brio Art House and cafe, you will see an exclusive collection of handmade, handpainted, and nature-inspired art pieces. You will also find a curated range of home decor, kitchenware, and furniture. It has a cafe that runs on the concept of Farm to Fork, and the gallery will soothe your soul with its beautiful artworks. The designs are impressive, and everything stands out, but what makes everything even better is the fact that everything is made by the local artisans in UP.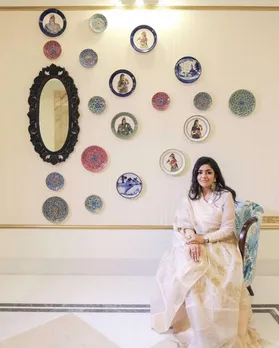 "Brio has been my baby. In 2012, I had made the page to express myself. Later, when I met different artisans, I realized that it needs to be more organized. An artist feels very differently about the artisans compared to other people. Also, It's really important we incorporate the work of these artisans. You don't have to go abroad to buy things. I believe, giving opportunities to the local artists is where the development of the country lies. We have to glue the corporate and the artisans together for it.", says Ankita, founder of Brio Art House.

There are more than 200 families of local artisans she has been working with directly. Some artisans work with them directly, and some are connected to them remotely. " We started with the crafts of Uttar Pradesh such as ceramics, pottery, and woodwork, and decided to keep it all sustainable as its the need of the hour. I believe sustainability is the way of life. It's about quitting plastic, adapting to a more green-conscious lifestyle, to be in sync with nature. It's the way our ancestors have lived.", she says.
The cafe is no less than a gallery and is decked up with artworks and sculptures on the walls, made by Ankita and the artisans. There are multiple newspaper artworks, handmade cane chairs, and a lot more made by local artisans. The café follows the Farm to Fork concept and uses farm-fresh vegetables for their dishes. Moreover, it serves tea in Kulhads that again employs many women artisans. The servers wear khadi Sadris and Kurtas, stitched by the in-house tailors. 
Brio Art House and Cafe have been providing work to more than 200 families. Ankita says it's not just one person who works with us, sometimes, a whole family works on one craft. " A lot of people are not even aware that silk is woven by a family and not one person. So, it's not just one person you impact, they are an extended family, and you have to take care of them. ", she explains.
Though currently, all the artisans working with her are from Uttar Pradesh, Ankita has earlier worked with artisans from many other states as well. " There were women from Kannauj to whom we reached out for organic colours during Holi. For the potteries, we have worked with artisans in Khurja. There are carpets from Bhadohi. From Agra, we have covered marble and stone crafting, we have got Ittar from Lucknow. We have even touched Bangalore for the bamboo work, and Brass broaches from Jaipur.", says Ankita.
Paving more way for these artisans, Brio keeps coming with new designs so that these local talented craftspersons can get more work and income. "I have been trying my best to bring in as much as I can. They know about sustainability more than we do. Indeed they have a better life! I talk to their families, and it's an amazing experience.", she adds.
During the pandemic, Ankita took care of these artisans or we should rather say, her family as she likes to call them. " For me, it's not a help. They are part of the family and need to be taken care of. When the first outbreak of COVID-19 happened, for the initial 2-3 months there was very little work. The basic things and the necessities were provided whenever needed. We also worked on new designs and re-used the woods to create trays for the cafe", she says.
Ankita completed her sculpting course in 2006 and has been working with different artisans since then. " I have learned so much. I would have not understood the simple joys of life. They are so passionate about what they create. It means a lot to be able to become a source to bring a craft to life and take ahead of a family. There have been times when we all sat together and worked for days and nights. We have celebrated festivals and it's amazing. I don't even know how I have been touching lives in different ways, and it surprises me. It's been surely a learning process.", she says.
For Ankita, Brio is her life. It's her experiences and journey of bringing each and every craft to life. If you are ordering something from Brio, you'll get it wrapped in pretty re-hashed boxes, as they use the random old boxes for packaging. "Since we have many products, I thought of re-using the boxes instead of the paper. Also, if you are at the cafe, you can write your feedback on a handmade paper book with a gorgeous mor-pankh pen.", says Ankita.
Brio Art House and Cafe is definitely a gorgeous and must-visit place in Lucknow for all the right reasons. If you are an art enthusiast and a lover of a sustainable lifestyle, don't forget to visit them at Hotel & Convention Centre in Junab Ganj.
For more such stories follow Local Samosa on Facebook, Instagram, Twitter, and Telegram.