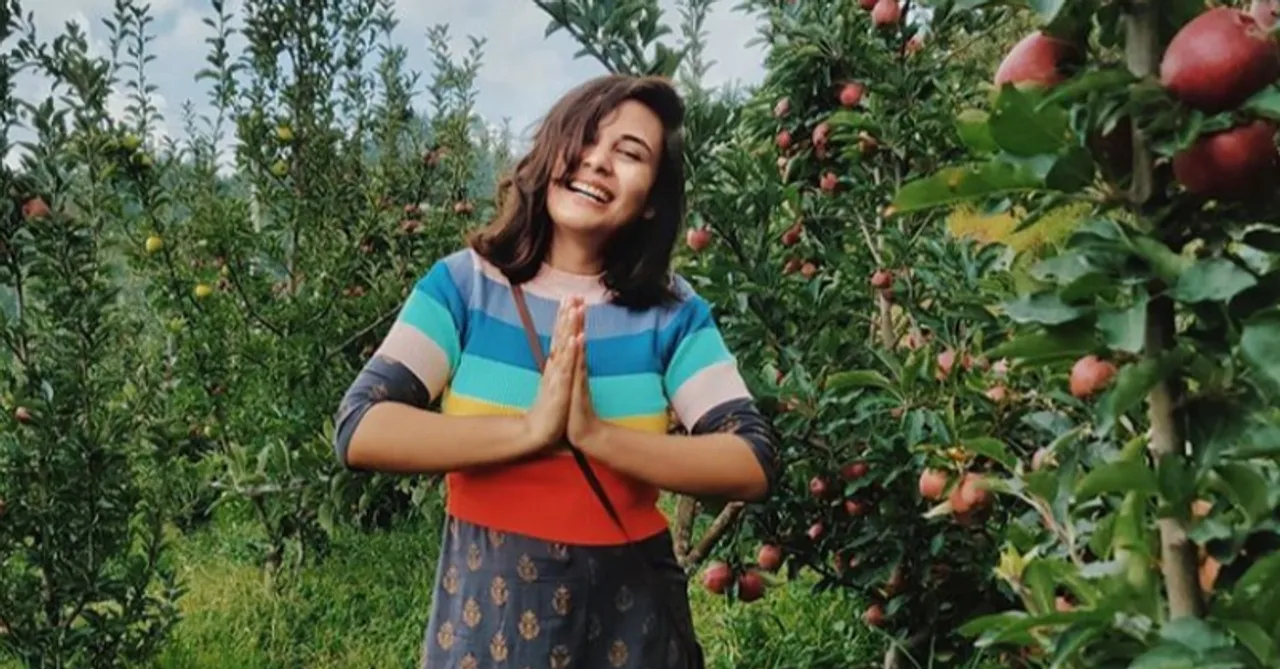 Aprajita Bansal, who belongs to Himachal Pradesh, came back from Delhi in July and decided to help her father selling apples from his farm using her Instagram. Read how did she make it possible.
One can hardly undermine the fact that social media, nowadays, holds immense power to boost fresh initiatives and small businesses. Aprajita Bansal, who hails from Himachal Pradesh, also knew it very well as she decided to help her father selling apples to her Instagram fam.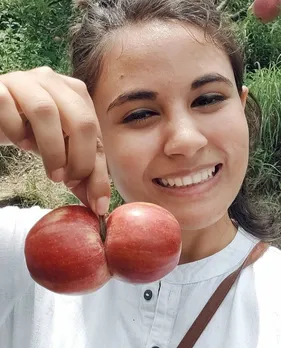 Arun Bansal, Aprajita's father, is a farmer in the Karsog district who grows various varieties of apples in his orchard. However, like other farmers from the place, he also does not get a fair price for those apples. The middlemen involved in the supply chain who procure the apples from them through auctions, later sell apples at higher prices to the consumers, leaving less for the farmers. "The practise of middlemen does not only debar farmers from getting the fair price but also forces consumers to buy the commodities at high prices," Aprajita says.
Though Aprajita was always aware of the system as her father used to share his experiences with her. She never really got a chance to help him out. But in July 2021, when she came from Delhi, where she currently lives, she found out how her father was struggling to get the fair price of the apples. "I thought of using my Instagram following to sell the apples on a trial basis and asked my father to give me a few kilos," says the 27-year old, who has 12.9 K followers on the site.
Fresh from the farm
Working as a Business Analyst in a company in Delhi, Aprajita soon put out a post on her Instagram saying she will start the sale of the Super Chief and Gala apples. She also posted a few videos of her plucking apples from the orchard, which she says, turned out in her favor. "I think, people could easily see that the apples were freshly out of the farm and that worked for me," she says while adding that she made 100% sales of 300kg of apples on the same day she announced the sale.
"Since most of the following that I have live in Delhi, I decided to sell the apples there with the help of two friends," Aprajita says. Started two weeks ago, Aprajita announced the sale only once but received a good response from the people. She sent Super Cheif and Gala apples charging Rs 549 and Rs 569 respectively for 2 Kg while charged Rs 1,245 for Super Cheif and Rs 1295 for Gala apples for 5 kg to Delhi, where her friends Dikshit and Prashant received it to deliver to the people who ordered through Aprajita's Instagram.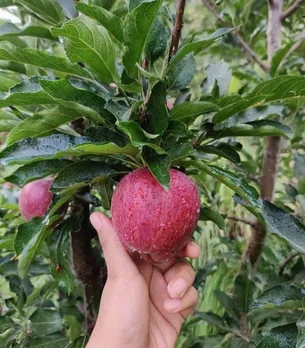 "I would also like to decrease these prices for consumers and make apples more affordable in future but that would only be possible once I get enough deliveries, so that delivery cost per kg reduces," she says while adding how her friends and her boss also helped me her. "My boss gave me full freedom to work on my personal project as he understood the importance of it which is very rare these days," she adds.
Aparajita also talks about how she is interested in spreading awareness about the varieties of apples. "People are aware of red and green apples only. However, there are many varieties in it. Sometimes, they don't even know if they are getting the fresh apples or are receiving the ones that are kept in cold storages. I hope I can inform them about the varieties while serving them the fresh apples from my farm," Aprajita says.
As she will be selling green apples soon, she is hopeful to sell the lot, again, in just one day!
For more such stories follow Local Samosa on Facebook, Instagram, Twitter, and Telegram.