Food not just satiates the hunger and the cravings, but also brings people together. It preserves memories and lets us cherish an experience in the most tingling and delicious way. There are multiple cuisines in our country, that deciding on the best ones would be difficult. But then there are some recipes, some aromas you can't forget, and we are here to explore them with those who love food a little more than us. Here's to the favourite finds by Food writers!
When words are inadequate, food becomes the symbol of love, culture, people, and their lives. Food is definitely something that binds all of us together. Be it the local street food or a plate of something delicious in a restaurant, good food finds its way to the right palate like a piece of cake. Or it would be better to say the right palate finds its way to the best food. Local Samosa was in a conversation with experienced food writers about their favourite food, and it's probably the most delicious thing you'll read today. Keep reading to know the favourite finds by these food writers.
The flavours of Indian cuisines!
The variety of cuisines our country has is beyond our imagination as it's almost uncountable. Every village, every district, and every belt has its unique tradition, style, and culture that give birth to a never-ending list of dishes and cuisines. For Anubhuti Krishna, it's the Murshidabad's Sheharwali, Chettinad, and Uttarakhandi cuisines she is in love with the most.
" I love everything about Indian food. But, the deft use of spice with local vegetables that vary from region to region is what makes our food the finest and most complex even though we do not acknowledge it.", said Anubhuti Krishna who is a Delhi-based writer and has written for many national and international publications on food and food anthropology. "I love every cuisine I have tried as of now, and I just can't pick one", added Anubhuti.
While for Shirin Mehrotra, who is writing about food for the last 10 years, loves the diversity of Indian cuisines.
For Ragini, the cuisines of the West Coast have a special place. Founder of Third Culture Cook, Ragini is studying and eating her way through the movement of the Indian diaspora around the globe through the project "To Desi, from Desh". " The incredible focus on contrasting flavours is what I admire the most about Indian food. But, the Konkan, Mangalorean, and Goan cuisines are my favourite.", she said.
Talking about her love for Punjabi food Tarannum Manjul mentioned, " I like Tandoori Chicken, Chhole Bhature and Amritsari Kulcha. I think Malabar cuisine like Biryani and Malabar Chicken Curry are lip-smacking too". A fan of Punjabi Khana, Tarannum Manjul is a former journalist who is now working as a communications professional, a food writer, and a lifestyle blogger.
Exploring the history of Indian culinary heritage on a plate, Shubhra Chatterji aka History Wali is a huge admirer of the Indian spice. " I love how we use masalas, and how these masalas are doing more than just flavouring food.", said Shubhra. Chatterji has over 200 hours of broadcast video content to her credit, has been a part of shows like The Lost Recipes and Chakh Le India. " I am a food of the western coast. I love the food of Mangalore. It has so many communities and ways of cooking. I also love Coastal Maharashtra, and Goa, and how they make fish and use coconut, so yeah coastal cuisnes works for me.", she said.
For the love of street food
When it comes to food we can't miss India's iconic street food. Chandani Chowk and Khau Gallis of Mumbai are always crowded with people, and even if you do not pick them, every Indian city has its special street food corners, and joints. From street sweets to chatpati chaat, there's a lot to explore in these narrow lanes where the vendors are serving delicious, mouthwatering, and pocket-friendly food. " If you are lucky enough to be in Delhi/ UP in the wintertime, Daulat ki Chaat is a must-try. It is truly a luxurious dessert. Other than this Raju Dosa at Carter Road, Mumbai, is my favourite.", said Ragini.
If you are in the ' Momos khane hain yaar' gang Tarannum suggests visiting Darjeeling for it. Talking about her favourite street foods, she said, " It would be Varanasi for chaat, Seekh Kebab with Parantha in Bhendi Bazaar Mumbai and Burra Chicken at Qureshi's in Delhi. Also Dora Kebabs at Al Anas in Lucknow. The puchka in Kolkata would be different from Batasha in Lucknow or gol gappa in Delhi or Pani puri in Mumbai, although all of them are the same."
Meanwhile, Shirin finds her comfort street food in Indore and Lucknow. " Chaat in both the cities is top-notch. My favourite would be Matar Ki Tikki at Dixit Chaat House in Lucknow and Bhutte Ka Kees in Sarafa Bazaar, Indore. I also loved the Hing ki kachori I'd eaten in Varanasi." For Anubhuti, the sweets and kebabs in her hometown Lucknow have always won her heart. "The chaat from Shukla Chaat Bhandar in Hazratganj, Malai Paan from Ram Asrey Sweet shop, and Kebabs and Biryani from Tundey Kababi is great.", she said.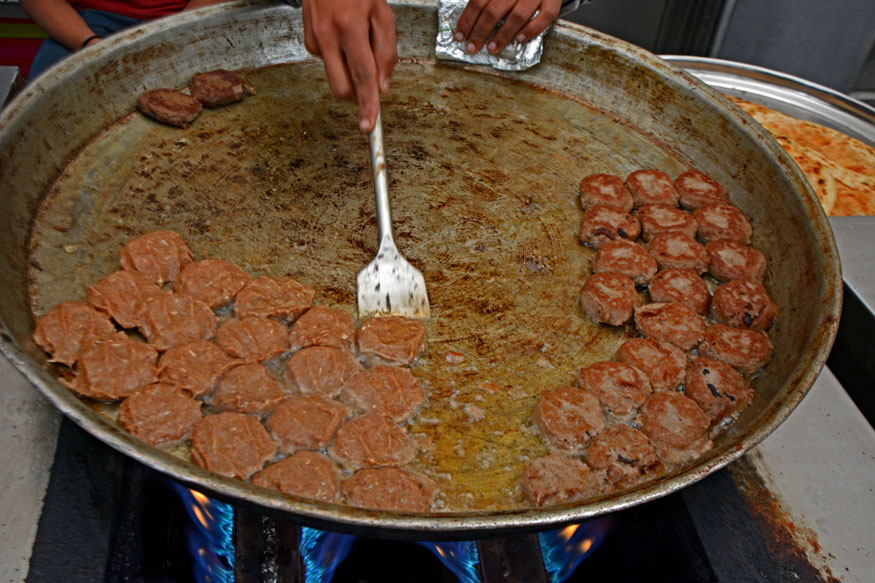 Blast from the past
Another thing for which Indian food is cherished and celebrated is its traditional recipes. We have dishes and cuisines that are centuries old. We have local eateries in nooks and corners, running for years, and they have been serving the traditional recipes that are older than we can even remember. " The best qorma I've had was by an old chef in Purani Dilli. But, when it comes to traditional food, I love the Meghalayan Tungrymbai (fermented soybean paste) and Dohkleh (pork and ginger salad)", said Shirin.
Traditional food is nothing but a range of dishes which have been made for ages. So, if you look at the origin of the traditional food, the starting point has always been a simple homemade recipe. " I've cooked food from Kashmir to Kerala. But, the favourite traditional recipe would definitely be the Kerala Stew, Mangalorean Ghee roast, and Rajmah chawal with fried potatoes. This is a family favourite too", added Ragini.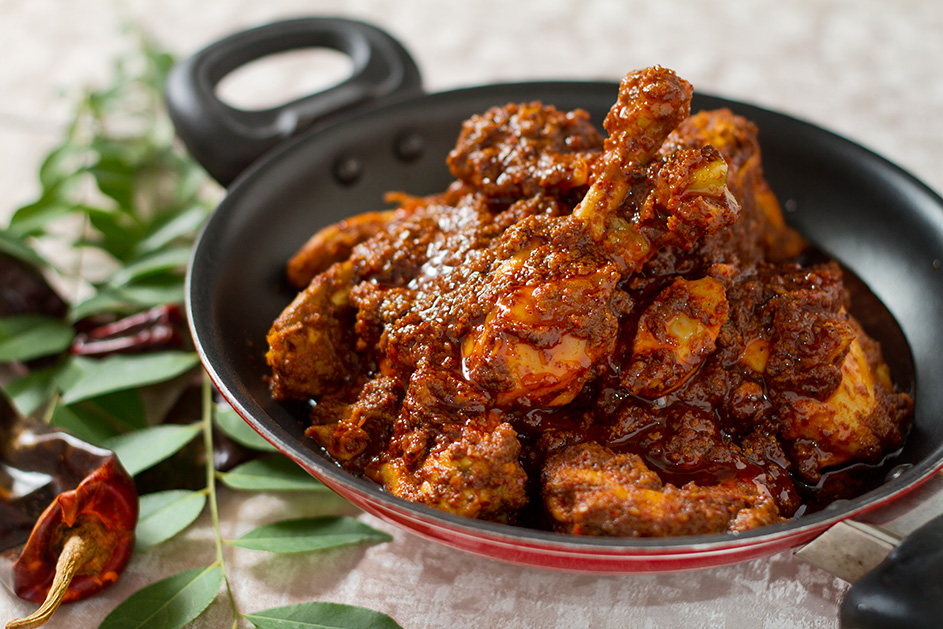 Shubhra has worked on covering History of the Indian Food, and there are many traditional recipes that she loves, but this one Sindhi recipe she has loved most of all. " I learned Fote Me Chicken on History on plate by chef Vicky Ratnani. It was new as I never knew a recipe like this. It has become a part of life and it's yummy. It's basically chicken or mutton. It has lots and lots of green and black cardamom, and pepper. I am not very fond of cardamon but this recipe works so beautifully.", said Shubhra.
"There are hundreds of things I get to eat because of my work but some recipes at Bikaner's Lakshmi Niwas Palace and The Bangala in Karaikudi have been among the best.", mentioned Anubhuti.
In between the chaos of the lockdown, Tarannum tried her hands on various traditional Gujarati dishes and fell in love with the cuisine. " So, I tried re-creating some Gujarati recipes during the lockdown and loved them", she said.
The hidden food gems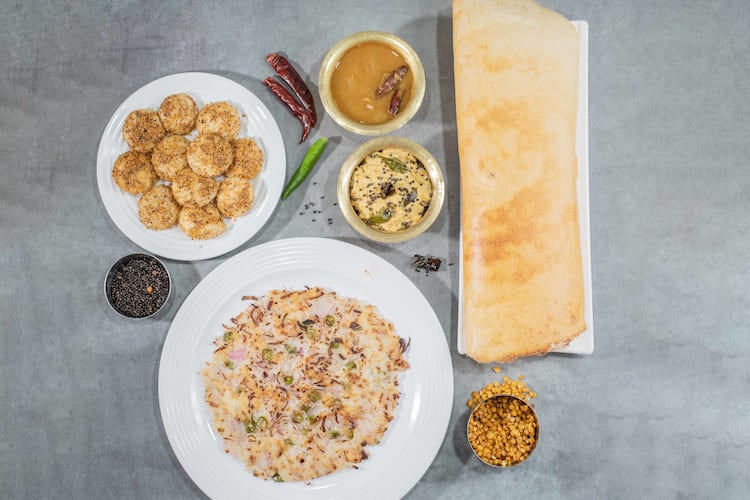 "Since I have spent a large part of my life in Mumbai, I will recommend 3 restaurants. The first would be Tambe Arogya Bhavan in Dadar for its Konkan-style food. For beef fry and Parotta head to Sneha in Mahim. The third would be Hiralal Kashidas Bhajiyawala in CP Tank for their Undhiyo", which are the 3 not-so-popular but totally worth eateries.", mentioned Shirin.
For Ragini, the hidden food gem in Mumbai is Sindhful for its Sindhi cuisine. In Pune, Saoji Khamang for great meals. If you are someone who would like to explore tribal cuisine, she suggests you check out Dzukou Tribal Kitchen in Delhi.
" In Lucknow, one should definitely check out the Shaban Non-Veg Corner and Al Anas Dora Kebab Wale for awesome Non-veg food. If you want to explore Varanasi, it should be Deena Chaat Bhandar for the yummiest chaat in the holy city. ", suggests Tarannum, mentioning her favourite local eateries that are not explored by many people.
While most of the food writers we interviewed felt that the local areas have food gems, and they must be visited, but Anubhuti had a different view on this. " I feel lesser-known places should be lesser-known lest they get corrupted. But I would suggest visiting Madrasi Hotel in Jamshedpur, Dastarkwan in Lucknow, and Bar-B-Q in Calcutta.", she added.
Shubhra came up with something different when we asked her about the lesser-known or the most unique food she has ever come across. " In Rajasthan, they make something called Aant ke kabab. They take the intestine of a goat, clean it, and make kheema. Then they cook the kheema with dry fruits and masala and stuff it back into the intestine. They tie it up and put it on a skewer. After this they roast it in the fire for a while and put ghee on it.", she said.
Talking about another fun food experience about a lesser-known dish, Shubhra said, " In Guwahati, there are Chai Tapris opposite the high court. If you'll go there early in the morning, they make something Ketli pitha. So, Pitha is a rice cake made of rice flour, jaggery, and coconut powder. So, these vendors put a muslin cloth on the lid and they put this batter of pitha in it. They tie it up, and while the water boiled for the chai, the batter gets steamed. It's delicious when you have it with chai, and I loved it. "
TBT to some flavourful memories!
Food connects people with not just its flavor, but with memories, and experiences. It can take you in a memory lane and has the power to soothe souls even after years. Reminiscing about such incidents, our food writers had many foodspiring stories to share with us.
"I think my most favourite story is the one from Varanasi. Deena Kaka runs this small kachori shop near the Chowk area. He opens the shop for just 3 hours in the evening, fries 3 batches of kachoris, and goes home. The price of one kachori is Rs 5 which hasn't been increased in years. He doesn't do it for money anymore, it's purely for the love of food. And the love shows in his kachoris which are stuffed with aloo and fried in desi ghee. The air around the shop is thick with the aromas of Hing which makes his kachoris stand out. He serves them with black gram and chutney. This plate of kachoris is the best food I have eaten in Varanasi.", said Shirin.
While for Ragini, it was her first food tour of Chandni Chowk with Delhi Food Walks." Our groups couldn't stop sneezing as we walked through the spice bazaar! It was incredible to see the vendors who were oblivious to how potent the air was, while all the visitors couldn't stop sneezing and wiping their eyes!", she said.
For Tarannum, food is a journal for memories. " One dish I still remember is cookies with sour cream cheese which I had at a small bakery in Darjeeling. Not sure whether the place is still active or not, but loved the idea of having sour cream cheese over freshly baked cookies. Also, lamb keema with Baida roti in Mumbai was also awesome. Since childhood, my parents made eating out and exploring local cuisines while travelling a ritual. Perhaps I got it from them only. Also, my parents always asked me to thank the chef if I loved the food and tell him what I didn't like even as a kid. They told me the value of appreciating the real people behind good food. And this is what my journey is actually based on. Appreciating and bringing out the real heroes.", she mentioned.
Shubhra remembers eating the freshest fish with the local fisherman during one of her shoots in Mangalore. " We were shooting for Chakh Le India in October 2011. Mangalore has this beautiful dock where they have a fish market. We spoke to the fishermen about what they eat when they go fishing, as they stay there for a couple of days. So we decide to film it. I remember we saw the dolphins around the boat, and we caught the fresh fish. Then they cooked it right there for us with homemade masala. We ate that delicious curry with the just-caught fish and it's indeed the most special dish.", she said.
For more such stories follow Local Samosa on Facebook, Instagram, Twitter, and Telegram.
Comments
comments