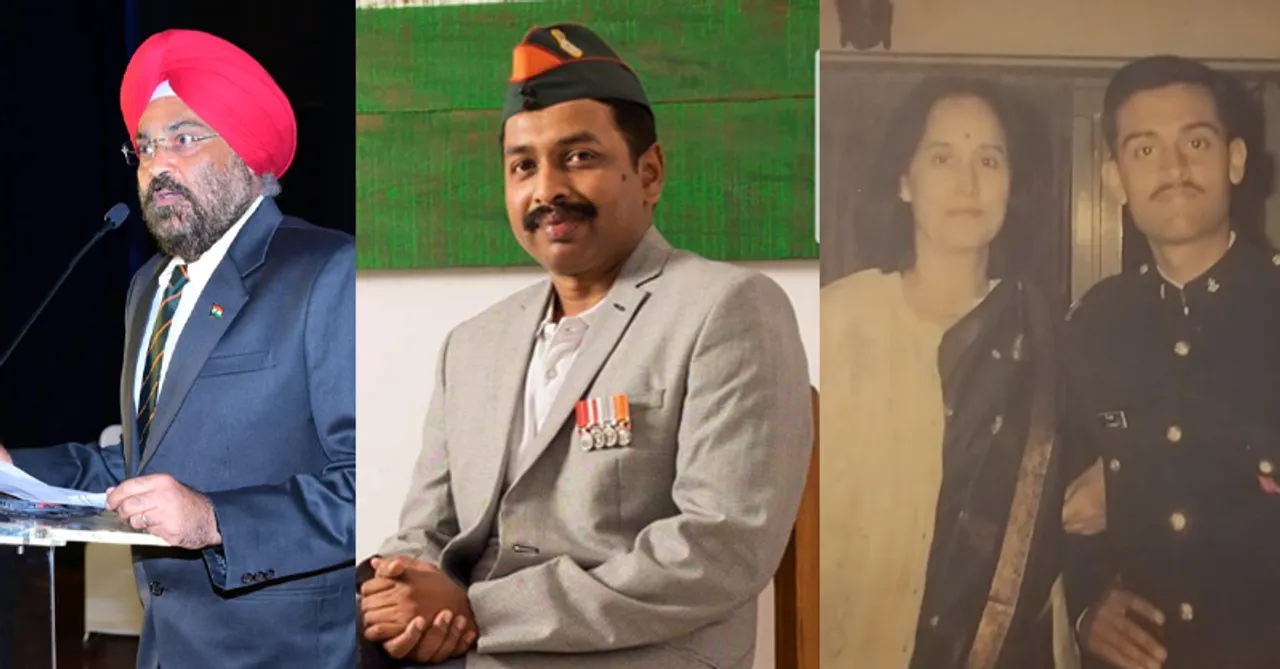 India entered the 22nd year of the Kargil Vijay Diwas on July 26 earlier this week. As the whole country celebrated the triumph with pride, here's a small attempt of Local Samosa to bring out some unheard stories from the war.
"By the time you read this letter, I'll be observing you all from the sky enjoying the hospitality of Apsaras," reads Captain Vijyant Thapar's last letter to his family, which he wrote before going to capture Knoll, one of the heights in Kargil, captured by Pakistani intruders. "He had told his comrade Captain Tomar that he would tear the letter into pieces if he came back alive from the attack but only the letter returned, which Captain Tomar handed over to us," says Tripta Thapar, who lost her 22-year-old son in the Kargil war on June 29, 1999.
Twenty-two years might have been passed since then, the memories of Captain Thapar, aka Robin, do not seem to have faded from the mind of his mother. "Robin was a very obedient, loyal and disciplined kid. He never had any demands from us. I remember how he used to go from the Khalsa College, Delhi, where he was studying B.Com to have sugarcane juice which was sold for Rs. 2 then and kept the remaining money in his drawers. But above this, he was a true patriot. Once his dad, (Colonel V.N Thaper) had taken him to an acquaintance's corporate office in Connaught place and had asked Robin to join it. He had straightforward said "no" and that he would only join the Indian Army," she says.
Captain Thapar had joined the Indian Military Academy (IMA) as soon as he had passed his graduation. After that, he had joined 2 Rajputana Rifles at Gwalior, from where his troop had moved to Kupwara, Kashmir, and later, to Dras on May 25, 1999, to recapture Tololing and other heights. "I was not even aware that he was part of the Kargil war. At that time, we used to talk through satellite phones since mobiles phones were not common," Mrs. Thapar says.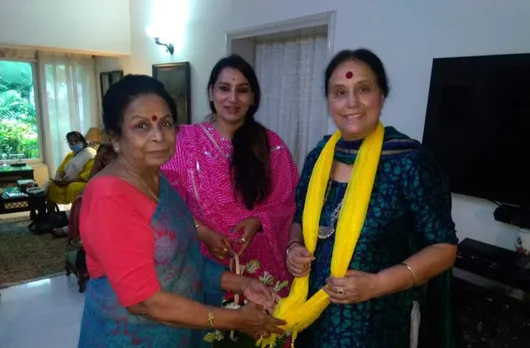 When I talked to him, she further adds, I said that I was scared, but he sounded brave. "He said, "I'll be taking part in other activities which they have assigned to me." Here, by "activities", he meant other attacks. He was going to capture Knoll (a height at Tololing and Tiger Hill)," Tripti Thapar recalls. By this time, on June 13, Captain had already captured the Barbad Bunker, a Pakistani position making it the first victory of the Indian Army, which also proved to be the turning point in the war.
The next was to capture the Three Pimples, Knoll, and Lone Hill area. It was during this time that Captain wrote the letter for the family and went on carrying ammunitions on the back in the full-moon night. He had to climb long heights. He and his platoon rightly did so and the firing started between the Army and the enemy. However, as the Captain got to know about the death of his company commander, Major P. Acharya, he burst out in anger and moved ahead to silence the machine guns that were pointing towards him and his comrade, Naik Tilak Singh, aiming to finish the intruders. But a burst of fire hit him on his head, and he fell in his comrade's arms. After this, the Indian Army fully captured Knoll. The contribution of Captain got him the wartime military bravery award, Vir Chakra.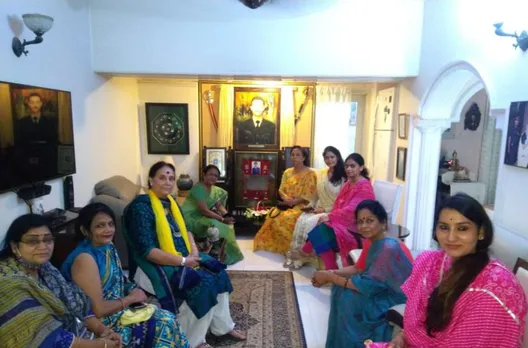 In the letter to his family, Captain Vijyant had urged them "to come and see where the Indian Army fought for your tomorrow". Following this, Colonel V.N Thapar visits Kargil every year on his son's death anniversary and also meet Ruksana, the kid who his son had met and had asked his parents to take care of if he dies. "Robin used to tell me that he would sleep for a long duration once he is back home as he could not due to living in tents. Though his wish never fulfilled, I am proud that he was able to do what the country wished and expected from him," says Mrs. Thapar before going to attend several webinars lined up for her on the Kargil Vijay Diwas.
"I have lived my life"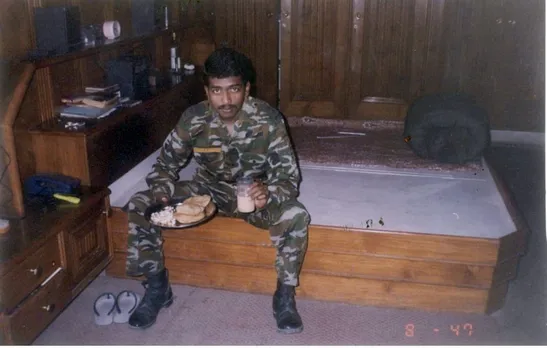 Captain Naveen Nagappa, too, had written a letter for his family seeking pardon for not being able to take care of them if he was not able to return alive. While he was going to the war, cutting short his leave, his parents were standing who he could see from his taxi, thinking that he might never come back again. Never did he know that he will, but it will also change his whole life. "Even though the war had not been declared, I could sense it since our one aircraft was shot but chose to remain silent in front of my family," he says. However, he adds, my mother had understood that I was in the Kargil war when we had talked over the satellite phone from the background noise.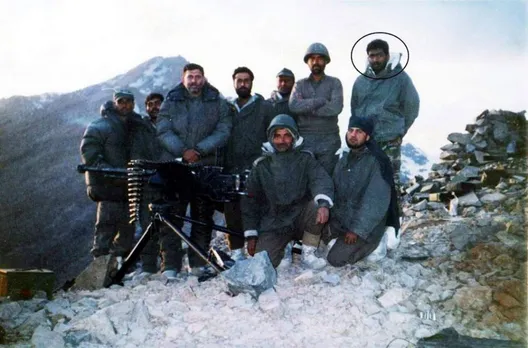 Then 24, Captain Naveen was assigned to collect information about the enemy so that Point 5140 could be recaptured from them. After he got back with the information of the enemy, having rocket launchers and routes through which his battalion could come back, the attack was successfully carried out by Captain Vikram Batra. And, after the successful operation, Captian Naveen was asked to lead the attack on Point 4875. "Before going on the attack Captain Batra had said, "Gale lag na yaar. Na jane Kaun si mulaqat akhiri hogi (Let's hug. We never know which will be our last meeting)," and I also had this in my mind that I might not return. So, when I got to know that the person who said this was no more, I could not digest that," he says talking about the operation, which severely injured his legs and took Captain Batra's life.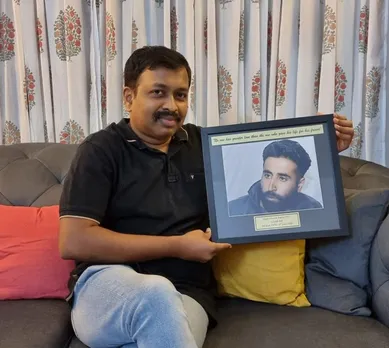 Captain Naveen and the battalion went for the Point where they had a steep climb that they had to manage along with carrying 20-25 kg of ammunition on their backs. "The climb was not easy and the rains had even doubled our problems. Since we did not have anything to eat, we used to keep ice in the mouth so that our stomach could feel something. But our focus was on our operation," he says. "The enemy was hidden in bunkers, and had blocked the areas to reach them. There were three bunkers, and we had nothing to guard us," he adds.
Despite all odds, the battalion reached, and the firing started between them. "I still remember that Pakistani who was wearing a traditional Kurta and jacket, standing in front of me, begging me to shoot him. A bullet had gone down his throat and he was breathing heavily. He did not want to survive. My battalion had moved on and had left me to decide what I wanted to do with him. But I could not decide if I was going to raise his difficulty by not shooting him or not. I can not forget that dilemma. I had to shoot him," the Captain says as he mentions how removing the dead bodies of the enemy from the bunker was another challenging task.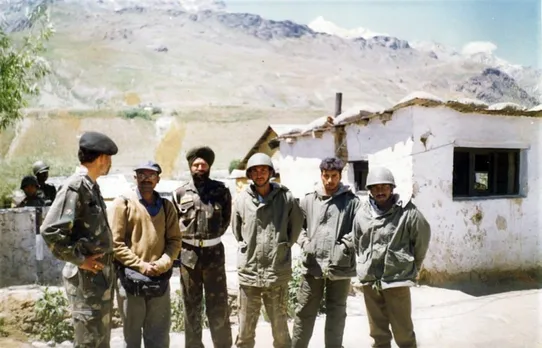 On July 7, however, when Captain Naveen was preparing for the attack, a grenade was flung at him which he even tried throwing it away but hit a boulder and again reached near his legs. Within seconds, it exploded, and the Captain was left with his legs injured, not knowing what had happened to him. At this point, Captain Vikram Batra reached the spot and pulled him out of the bunker, and asked him to go. "He patted my back and told me to get the treatment. I wish I could stop the time right there," the Captain says, who got to know about Captain Batra's death while he was in the hospital.
But his journey from Point 4875 to the hospital was also not easy. Since the enemy was continuously firing, his stretcher was kept down several times, hitting his legs, again and again. On coming down, he was taken through Jonga (used as a substitute to the ambulance), which was being driven much fast without any halt due to some military rules making the Captain's injured legs move left to right and vice-versa. "I had tied my jacket so tight on my mouth so that I do not cry in pain," he says. Though he also remembers soldiers saying, "Jai hind" while he was carried down the point. "These two words, "Jai hind" are capable of giving goosebumps to the soldiers. That day, it was the only good thing that happened to me. I also wanted to salute back to the officers but could not," he says.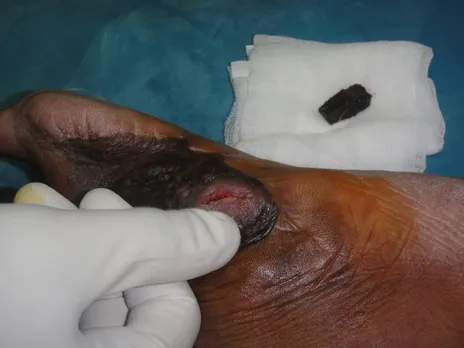 Captain Naveen, who, now, works as Superintendent Engineer in the Central Government Office, Bengaluru never gathered the strength to visit the Kargil War Memorial after this incident until 2019. "I could not see the names of my friends written on the memorial, who once lived with me," he says. The Captain was also demoralised due to the criticism received from people, blaming him for the death of Captain Vikram Batra. However, on the 20th Kargil Vijay Diwas, when the Indian Army was going on an expedition to the point where he was injured, and Captain Batra lost his life, he gathered some strength and decided to go. "I thought if I don't go now, I'll never be able to," he says.
The Captain talks about the time when he had reached the point from the helicopter and seen the Indian flag there and says with pride, "That day, I realised how lucky I was to contribute, even if small, in the Kargil war against the enemy. Not everyone gets this opportunity to serve the nation like the way I got. That day, I realised I have lived my life."
As the captain concludes, he urges the citizens of the country to not forget each "527 lives" sacrificed in the war. "There are many parents and families who lost their children. The bare minimum that we, as humble citizens, can do is to not leave those parents alone, especially during their birthdays and festivals. Let's visit their houses on such occasions to remind them that they have many children in this country," says the 46-year-old.
War of Youth
Company Commander Major Gurpreet Singh, who commanded the operation of Point 4875, calls the Kargil war, the most difficult war fought by the Indian Army. "The war might have taken at one place, but the whole Indian Army was deployed in it. We had to climb 10,000 to 18,000 ft. in the difficult terrains and the weather was extremely unfavourable, on the land having no vegetation cover. After reaching a certain height, it was not easy to breathe and walk, let alone attack," he says.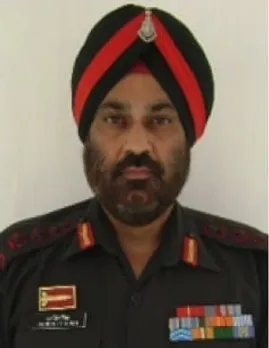 Since the Indian Army, the 53-year-old says, is always trained for the war, we were physically and mentally ready for it. "We had become war-ready in just 6 hours and on June 20, I moved up. By this time, on June 19, the Indian Army had recaptured point 5140 and Captain Vikram Batra, after achieving the sector had given the signal as 'Ye Dil Mange More'," Colonel says. "After achieving the sectors, one is expected to say a phrase," he adds.
Colonel Singh, who was 31 at that time, remembers the operation of point 4875 of the war and talks about how his exact plan could not be executed. "On July 4, we set out to move to the point at 8:30 p.m. We had to reach before the sun was out, so that the enemy was not aware of our actions. However, it was extremely dark, and we could hardly see the terrains. We kept on moving. But our speed was so slow that when the light came, we were still 200 m away from our target, and the enemy had already seen us," he says.
The firing started from both the sides, Colonel says, and it took us 5 hours to cover that distance. Only Colonel, along with 4 to 5 comrades could reach, and this was the first capture on Point 4875. Subedar Sanjay Kumar was also part of this, who also won Parambir Chakra for this capturing. "Once we captured this, we realised that there was a ledge sort of a thing beyond the place that had to be captured as well to progress our operations," he says.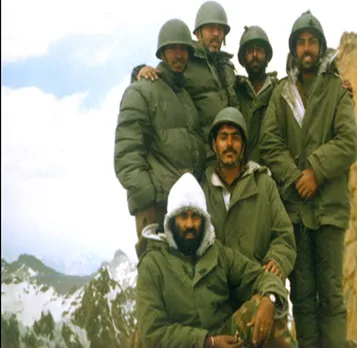 This was the time when Captain Naveen got injured, and Captain Vikram Batra had moved ahead to fight. "Captain Batra very bravely and single-handedly fought for this and gained success, which earned him Param Vir Chakra. Unfortunately, we lost him there, but in the whole operation, we killed 32 intruders," he says.
While narrating the operation, Colonel Gurpreet Singh does not forget to mention how the war turned out to be the perfect example of "Junior leadership". "It (Kargil war) will always be remembered being the war where juniors led the attacks. It teaches that if you lead from the front, people will follow you," says Colonel adding that he always tells this to young people.
However, what he says at the end forces one to ponder a little. "It was a war which was fought by the entire nation leaving aside their religion and differences. But why do we need such calamities and tragedies to be united? Can't we remain united always?" he asks.
For more such stories follow Local Samosa on Facebook,  Instagram,  Twitter, and Telegram.