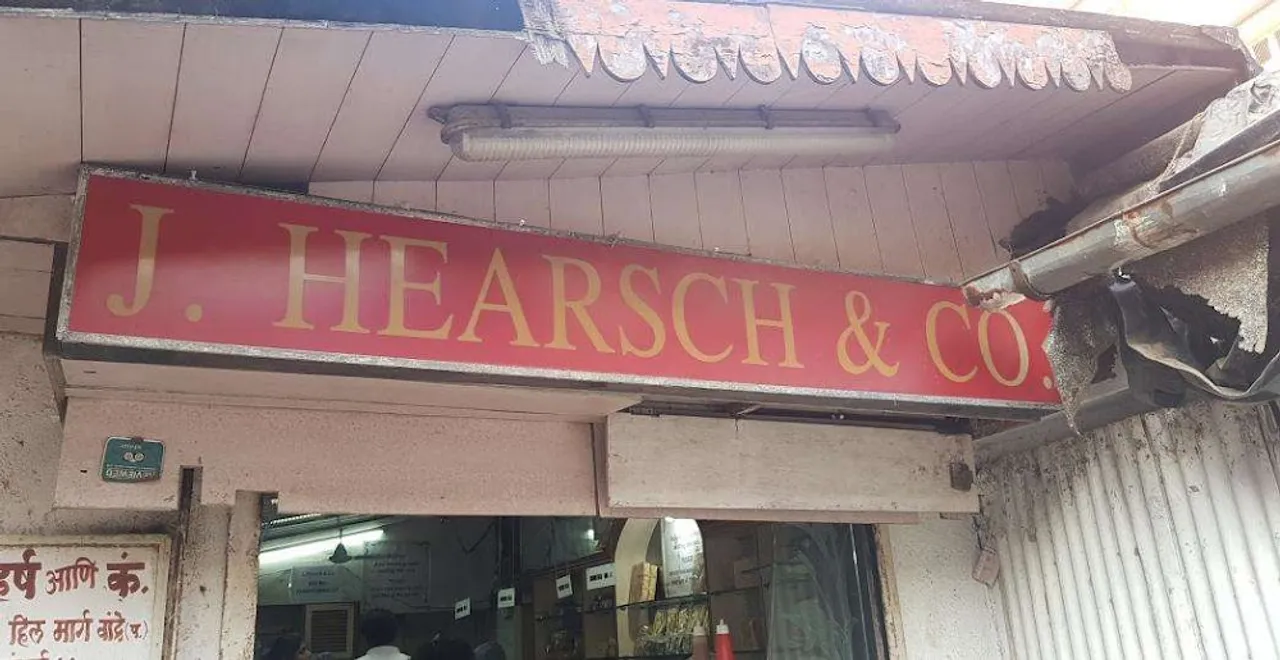 Loved for its fresh and delicious snacks and baked goods, J. Hearsch and Co is a century-old bakery. Started by German baker J. Hersch, this bakery was handed over to Sophia Liberata Fernandes in the 1920s. A delicious part of the holy trinity of bakeries on Hill Road, J Hearsch is a perfect place to have a quick snack bite.
If you happen to be in Hill Road early in the morning, you will find a small bakery standing still, packed with customers, and smelling great. Feel free to join the crowd and order some chicken rolls, Kheema samosa, patties, or croissants. Now, pick one of the stones to sit under the shade of the tree, and start devouring your meal. The ambiance is going to remind you of your old college days, while the taste of the snacks, or whatever you have picked, is going to be on your food memory forever. Yes, this is the magic of Bandra's iconic J Hearsch Bakery, and it's a must-visit for all the good reasons.
Initially owned by the German baker J. Hearsch, when Great Britain declared war on Germany in 1914, he sold his bakery to a lady in Colaba. This happened somewhere in the 1920s and Sophia Liberata Fernandes who used to run Connaught Bakery on Colaba Causeway became the owner of J. Hearsch. In the 1960s, the bakery was taken over by the father of Melvin D'Sa. (The current owner of J. Hearsch). However, the proprietorship remains with the Fernandes. Since then the bakery is satiating the taste buds of people with its puffs, patties, croissants, samosas, pastries, hot dogs, sandwiches, rolls, chocolate balls, burgers, and more.
What to bite at J Hersch?
There is a lot to try and gorge on. Their spicy Kheema Samosas are quite popular among the mutton fans, while the chicken rolls, hot dogs, and chicken burgers are equally loved by the college-goers and residents around the area. One more thing that makes this bakery delicious is the generous amount of filling that they offer. Their Frankies have enough chicken and mayo for you to bite on. Also, the mayo in them is unique too. It is prepared in the kitchen at home and then brought to the bakery by the owner Melvin D'Sa. Even the staff doesn't know the secret recipe of this mayo! Intriguing right?
'I personally have been a customer of Hearsch Bakery for the last 20-25 years. Right from my school days till date the bakery has been frequent for some quick bites at reasonable prices. Overall the years, the bakery has built up a cult status and has still maintained the same taste and quality standard", says a customer on Trip Adviser.
J Hearsch is more than a bakery! It is an old heritage destination that everybody in Mumbai should visit. A quick snack visit to J Hearsch with your friends and fam will make your day brighter! Order your favorite snack, get the coupon, and keep munching!
Where: 90 A, Hill Rd, Ranwar, Bandra West
When: 7 am to 8 pm
Price: Rs.20 onwards
For more such stories follow Local Samosa on Facebook,  Instagram,  Twitter, and Telegram.