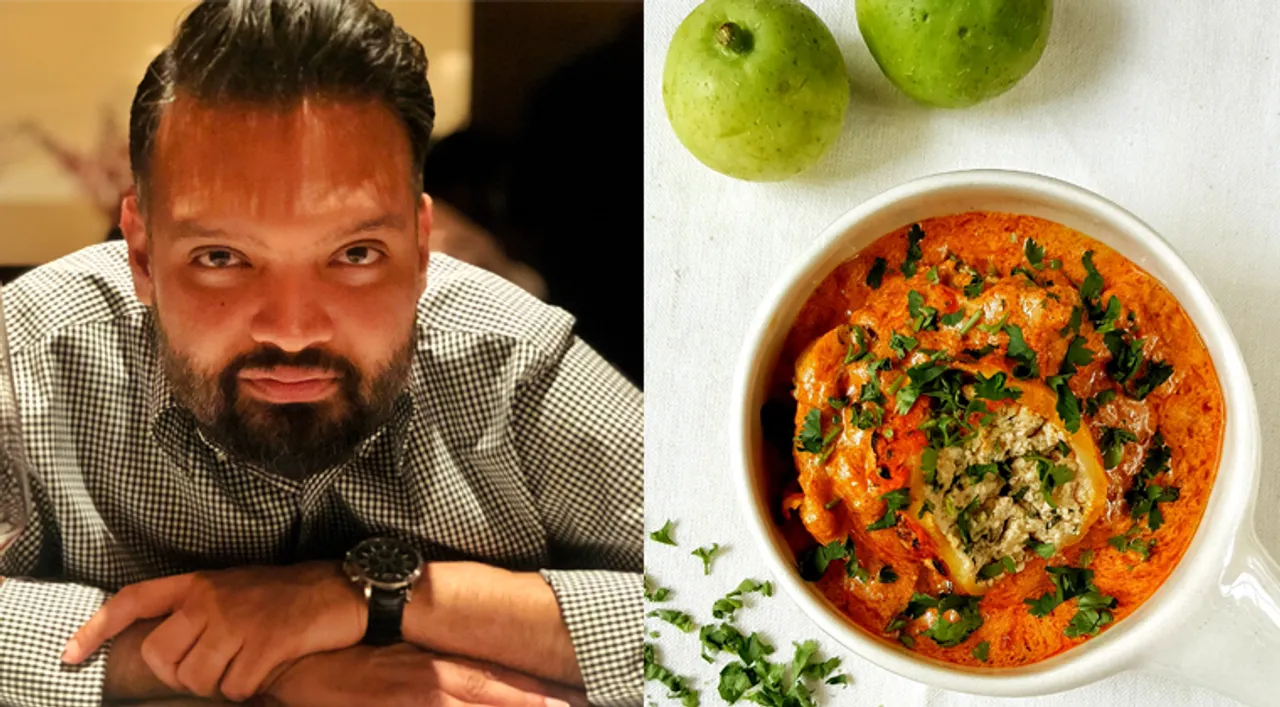 Bringing Indian regional food to the comfort of your home, Pitaara Kitchen is started by a lawyer turned chef Udit Maheshwari in Feburary.
Indian cuisine is known for its diversity. Different cultures, communities, seasons, and traditions have made it more flavourful and drool-worthy. Pitaara Kitchen which is a Delhi-based cloud kitchen is exploring this diversity by blending traditional flavours with a touch of modernity in the most delicious way. They deliver regional food to your doorstep with nothing but lots of flavourful surprises and unique dishes.
Abhishansa Mathur was in a candid conversation with Udit Maheshwari about his journey of successfully running Pitaara Kitchen in Delhi.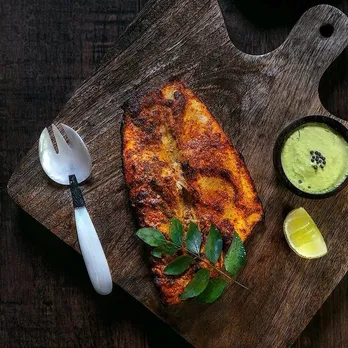 Can you tell us something about yourself? 
I went to a law school for 5 years after completing my 12th grade. Then worked for a couple of years, then went to Le Cordon Bleu, London for training. After that, I worked with a company that deals with the most popular brands, and restaurants in Delhi like Cafe Lota and Roots. I was the executive chef of that company. But then I quit the job and opened Pitaara in the first week of February.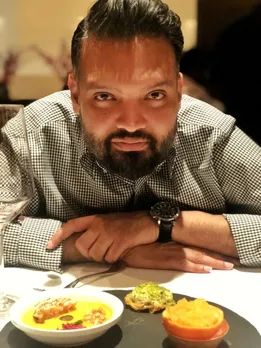 What according to you makes Pitaara Kitchen stand out amongst other brands?
It's that we serve regional Indian food from different parts of India. We use ingredients and vegetables that are not commonly used. We provide a different experience of Indian food. Usually when people order Indian food, or when they talk about Indian food, all they think about is Dal Makhni, Shahi Paneer, etc. So, we have recipes from all across India. Right from Kerala to Jammu & Kashmir, West Bengal, and more. Each region in our country has different masalas and different cooking techniques that are very particular to that region. For example, in some states, you'll mostly get the tempering of curry leaves and mustard seeds, but in North India, the tempering would be something else. In Rajasthan, the curry is mostly yogurt-based. So, we are trying to stick and be to its origin.
Even if you are eating something distant and unusual at Pitaara, it will still have a familiar taste. For example, the mushroom soup is from a Christian community of Kerala, and you might have not heard of it, but when you will eat it, it will taste pretty familiar. So, all we are trying to do is to make people realize that it may sound very different. But, it's something we all have grown up eating but forgotten about it.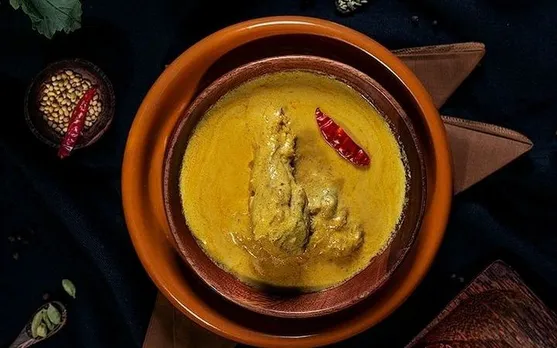 What are some challenges that you faced while taking up this field and running Pitaara Kitchen during the pandemic?
The biggest challenge was to change my career and do something else. Doing a culinary course has become very regular in India, but when I did it 10 years back, it was very unusual. So during that time, it was a very big challenge to switch and do something like this. Even when I entered the industry, most of the people I was competing with and even not competing had gone to a Hotel Management school and were trained in a particular way.
My training was just in the kitchen. I had to learn everything from scratch. I was very new to the industry, and so there were many things that I did not know. I had to learn things by making mistakes, and people telling and scolding me, so I think that was one of the biggest challenges.
As far as the food is concerned, the biggest challenge is to highlight Indian food. Most people do not know what the depth of Indian food is, because everyone wants to go for the same kind of dishes in the restaurant. So, convincing people about how good the food is, and even though it looks different how familiar it is from what they have already eaten before or what you eat at home. Now, if I talk about opening Pitaara during these COVID-19 times, has been that people were very scared from eating out and getting food from outside. So, we had to spend a lot of time and energy trying to communicate to our customers. and especially to new customers regarding all the safety guidelines. So, it did have an impact on our business.
Another problem that we faced was about using regional and relatively unknown ingredients and their sourcing is difficult in such time. So, one of the cheeses in one of the Kulchas is Kalimpong cheese, which is indigenous to Kalimpong in West Bengal. It is not just available because of the lockdown. We are running short on supply as the vendors say they will not be available for the next couple of months probably.
Can you share the Pros and Cons of running a cloud kitchen?
The pros are definitely high in today's age, the reach is much more. You don't have to get people to you, through aggregators you can get to people. For small entrepreneurs like me, it's easier because the financial burden is not so high as compared to running a restaurant in a city like Delhi.
The con definitely is related to factors to control customer satisfaction. In a restaurant, you can ensure that customer satisfaction is 100% in your hands. Right from customers' sitting down, ordering, eating, and paying, it gives you 100% control of whatever happens at the restaurant. Whereas what happens in a delivery kitchen or cloud kitchen is that you cook the food when the order comes, pack it, and your influence stops as soon as the delivery boy picks it up. There are many things that can affect customer satisfaction after that. It may be raining, or there are potholes, it also depends on when and how the customer is eating it, are they heating it or not, etc. So, these things are a major challenge. So, then you have to customize the offering in such a way that they will be able to withstand all the other outside factors.
You have to do a little bit more R & D to make sure you offer the best. So, we did many trials with our Kulchas and Naan, and rotis to see how they last, to see what's their condition after 2, 3 hours. So, I think we have been able to tweak in enough that if you are ordering from us you are not missing out on eating in a restaurant.
What goes around delivery and packaging?
We do a couple of things. We had realized very early that when you are delivering food you have to be very conscious of who you are targeting. As we are targetting a certain section in the market and we can't deliver food in cheap plastic boxes that do not have any good branding on them. So, having realized that we use zero plastic packagings, and all our packaging is bio-degradable including the disposable spoons and the forks.
We keep a sheet of a banana leaf at the bottom of the boxes, and it looks very good. Generally, if you notice, when you order Indian food, especially flatbreads, they get stuck together. So, to prevent that we put a banana leaf sheet in between naans, and other kinds of flatbreads. It looks clean and it also stops it from sticking together. We also recommend people on how to re-heat dishes. So, for bread, we have special stickers on how to reheat it on Tawa for 1-2 minutes.
Also, when we are not very busy and occupied, my wife and I leave cute little notes for the customer. So that they get a feeling that Pitaara Kitchen is not just any other delivery kitchen, who are just concerned about the business more than anything else.
How is it working with your wife. How do you two take decisions?
So, my wife is from the wedding planning and event industry and has a similar background. So, we kind of understand the challenges that are there in this industry. We have divided our responsibilities. She looks after social media and marketing and aesthetics. While I look after the food, day-to-day operations, and back-end work. We always try to take each other's opinions on board as much as possible, as there has to be a synergy between all the departments. We also have a share of disagreements, but yes in the last couple of months we have figured out how to work and ensure that it doesn't spill over into our personal lives.
How has been your journey from switching from being a lawyer to a chef?
The reason why I switched from being a lawyer to this is that I have always loved food and the food business. When I was in 11th and 12th I used to read quite a lot. I, unfortunately, read a lot of books by John Grisham which made law and lawyer sound very cool that you will wear flashy suits, own money, and big cars, and it seemed very interesting at that time. But, when I got into law school, I realized it was different, and I really didn't want to do this full time, but I decided to change and it took me the courage to switch my career

I wanted to come back to India after studying in London as after some time I started missing home and Delhi. My dream was always to set up something here. So, after I completed it, I wanted to come back and get some experience and set up something of my own in India. It would have been very difficult to set up something in London.
Cuisine and dish you'd like to recommend?
My ever favourite dish is Butter Chicken. I love it and it's the dish I missed the most when I was in London. There was good Indian food available, but nobody could get it right like how it is done in Delhi. While from our menu, it would be Brocolli Makhani from the vegetarian menu which is my veg variant for Butter Chicken. My favourite non-veg dish would be Pahadi Chicken Curry which I think I have for lunch probably 3 or 4 times a week. Also, Pizza is another favorite. I can have it any time of the day. I love Indian cuisine and I love cooking it at home too.
Your favourite local place for food cravings?
I love Butter Chicken from " Mini Mughal" in Greater Kailash-2, and favourite place for Pizzas has to be Baking Bad.
How are you using Social Media to promote your homegrown brand?
We are doing a lot of marketing and social media is something we are heavily using. Since almost everybody is on social media, it's the best way to reach out to customers. Also, working with aggregators like Zomato and Swiggy does help with marketing. It's the best way for people to know about us. I think marketing on Social media now has become very difficult. I remember a few years back we would just post on Facebook and it would get done, but now there are many parameters and things that need to be figured out. On Facebook and Instagram, we run competitions, and quizzes to keep them engaged. We also run ads on Google, Zomato, and Swiggy which helps us get discovered by potential customers.
We have tried to realize what our brand language is. It is friendly and online, unlike your typical restaurants. Also, we have been trying to be very subtle and approachable when it comes to marketing. When you are able to portray to the customers that you are not just there for the commercial purpose then it circulates down to your customers also, and build more trust with them.
What is your 5-year plan for Pitaara Kitchen? 
My 5-year plan for Pitaara Kitchen is to start a restaurant. We'll probably have 2-3 more cloud kitchens like this, and maybe 3-4 restaurants in the future.
Any interesting food anecdote you'd like to share with our readers?
So, we have a dish on our menu called Tinda! You'll never see such a dish in any restaurants, at least in Delhi. So, I was a very picky eater in my childhood. One day we went to this relative's house warming party and there was Rajasthani food like Gatta and Bajre ki roti which I would not eat back then. So, I was walking around while looking here and there. So, I saw this one dish which looked like aloo ki sabzi, and I thought this is something I can eat.

When we went back home, I told my parents that I loved that potato dish, and why can't we make something like that at home. So, my parents called them up and found it was not aloo but Tinda.

It's a dish in our menu that I tried to recreate from the memory of what I had eaten and how it tasted that time. I have given it a few modern touches but it's very similar to what I had when I was a child. Initially, we were going to name it something like Indian Gourd Curry, but when I changed it with Tinda! , we actually got more orders as people were curious and intrigued. We now give a small portion to people we know would like it and we also have a challenge running on our website stating if you order a Tinda you'll get a dessert treat from Pitaara Kitchen.
One advice/suggestion you'd like to give aspiring entrepreneurs out there. 
My biggest advice would be that this industry seems very good and interesting from the outside. But, there are many challenges, and you have to be on it if you want to be successful. Also, when you are planning on doing something big, always do things a little out of the box. If you are doing what everyone else is doing then you'll be lost in the crowd. Do something different and innovative. You have to do something to stand out, and keep working hard.
Order directly at- www.pitaarakitchen.in or call them on +91-88820515225
For more such stories follow Local Samosa on Facebook, Instagram, Twitter, and Telegram.