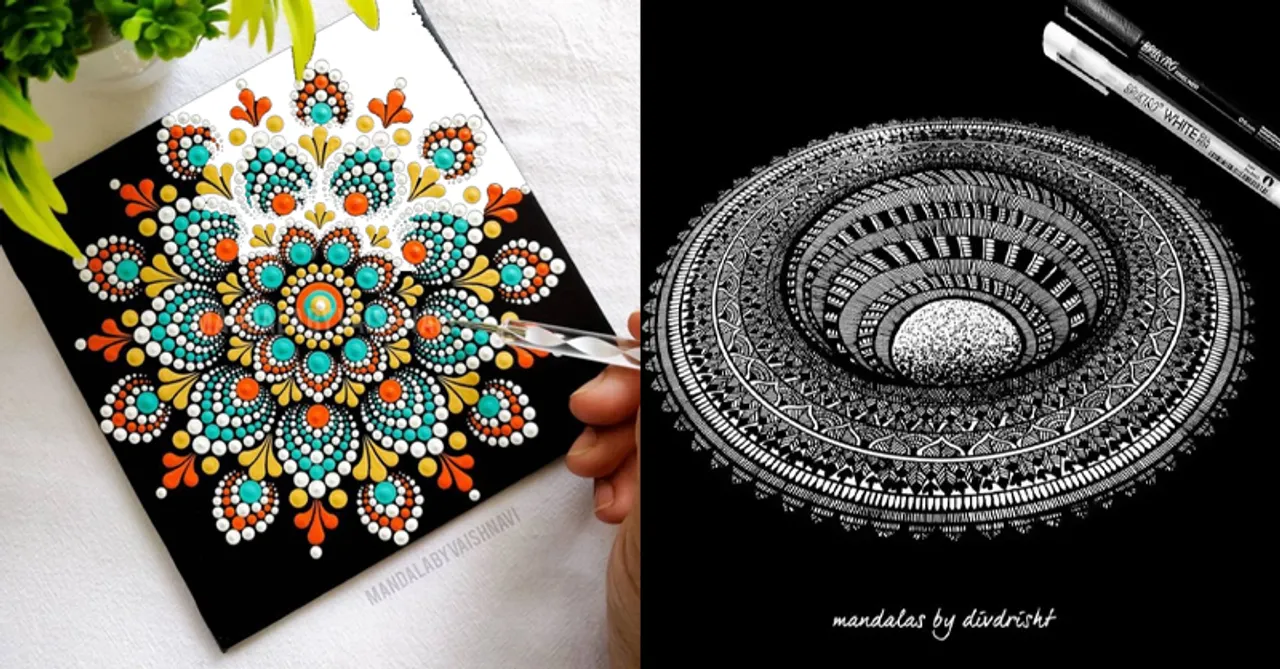 These Mandala artists on Instagram are making sure that you get to know about Mandala art in details. Don't believe us? Check yourself here!
There are a lot of artists in the homes of our vast country whose art were not known to us before. Thanks to the world of social media, especially, Instagram that some art and artists came to our knowledge. Mandala artists are also the ones receiving much popularity on the new medium. The geometric design which carries the symbolic and meditative meaning is called Mandala, a Sanskrit word for "circle". If you want to know more about the art, you must follow these Mandala artists on Instagram. Have a look!
1. Vaishnavi Luniya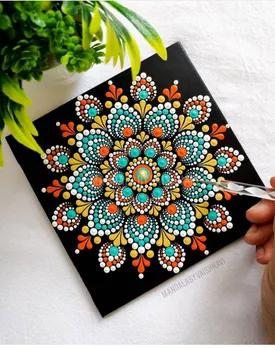 If you want to know the details of the Mandala art, you must follow Vaishnavi Luniya on Instagram. Why? Because her designs will make you understand every bit of the art!
Instagram: Vaishnavi Luniya
2. Himani Mehta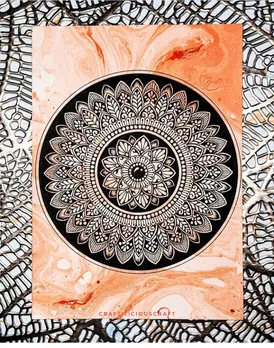 Art scientist is what Himani calls herself! And, it is quite justified looking at the colourful and beautiful designs she makes. You can also request her for customised artwork!
Instagram: Himani Mehta
3. Bhagyashree Bhatt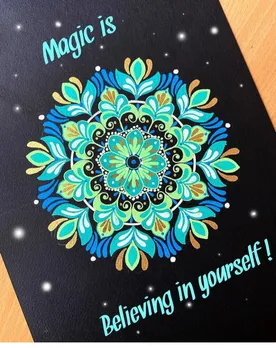 She is one of the best Mandala artists on Instagram. You will also say this after looking at the designs made by her which are most imaginative and beautiful. Bhagyashree is also a fashion designer and keeps posting her designs on Instagram.
Instagram: Bhagyashree Bhatt
4. Puriya Onkar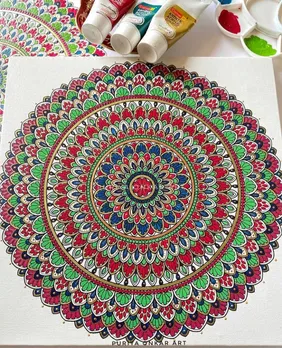 Puriya Onkar uses a lot of stuff to make her art look distinctive. And, the best part is that she also has a collection of that stuff that can be bought by anyone on Amazon. Be it acrylic paints, canvases, or 3d outliners, you can buy all of these from her shop!
Instagram: Puriya Onkar
5. Kalyani Pradhan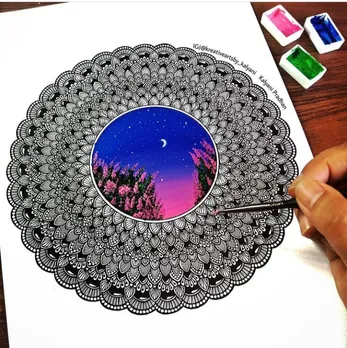 If you are keen on learning the art, you can not just follow Kalyani Pradhan but also attend her online classes and check her YouTube tutorials. Excited? We too are!
Instagram: Kalyani Pradhan
6. Karishma Srivastava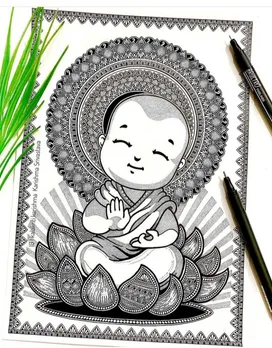 Karishma Srivastava masters the Mandala art as she draws exceptionally beautiful designs which mostly consist of gods and goddesses. If you are lucky and get the slot, you can also enrol yourself in the classes to learn the art.
Instagram: Karishma Srivastava
7. Divdrisht Suri
Each piece created by Divdrisht Suri has something unique in it. Maybe that's the reason she has taken more than 650 workshops till now in 12 counties! You can also e-mail this artist asking about the DIY Mandala kits.
Instagram: Divdrisht Suri
8. Divya Shree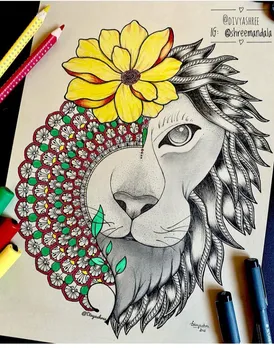 You'll be amazed to see the beautifully designed animals, along with the Mandala art, but that's what Divya Shree does! However, she also creates other designs including Indian gods. Do you know that you can also buy her original artworks from her shop!
Instagram: Divya Shree
9. Manvi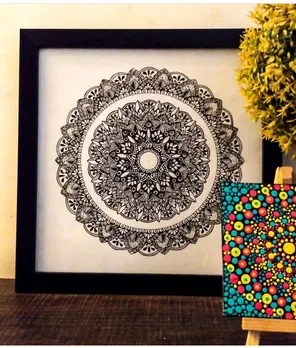 Manvi has a unique style and creates beautiful yet quirky Mandala art. One look at her Instagram profile and you won't be able to stop yourself from not following her. You can also buy the necessary items from her store. Check it out here!
Instagram: Manvi
Have a nice time learning the art from these best Mandala artists on Instagram!
For more such stories follow Local Samosa on Facebook,  Instagram,  Twitter, and Telegram.