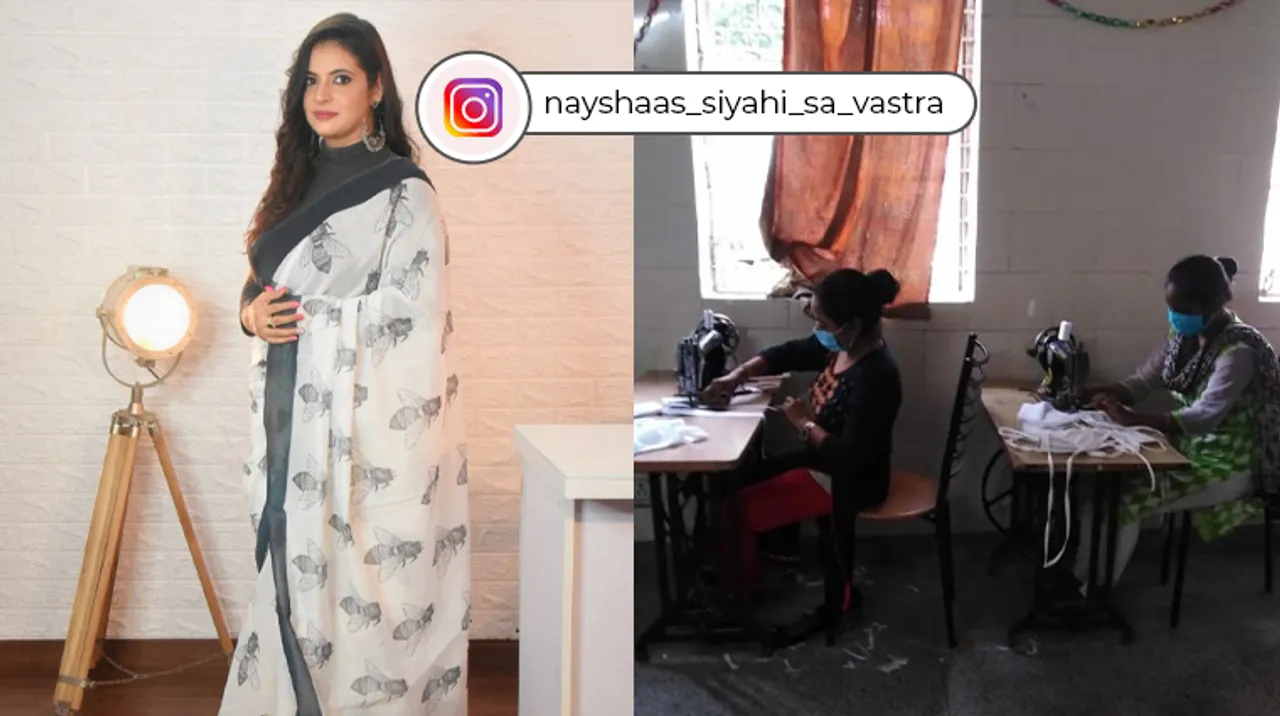 Using her sustainable brand 'Nayshaas Siyahi Sa Vastra', Mumbai-based Gurmeen Shrivastav is creating sanitary pouches, laptop bags, and more with these underprivileged women!
In this pandemic when most of us are working from the comfort of our homes, there are many other people who have lost their jobs. Among them, a large number consists of those who earn on daily basis and do not have proper jobs. These daily wagers have suffered the most, and when we hear about people like Gurmeen Shrivastav who is helping them by providing them livelihood opportunities, we feel delighted!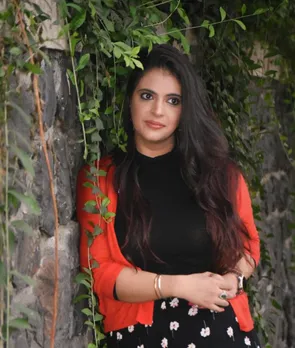 Gurmeen Shrivastav is a Fashion Designer by profession and hails from Chandigarh but settled in Mumbai in 2007. She started her label in 2012, followed by her own studio in 2018. " After my daughter was born, I had put on a lot of weight and since I belong to the fashion industry, I wanted to create a label that is sustainable. I wanted to create something that my clients can wear for longer durations. The vision behind the brand is that every woman can wear the product for a long time even if they put on weight. They can extend the pieces and wear them as we provide margins that no other retail brand is offering.", she said.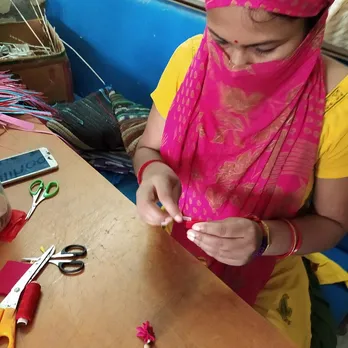 Through her brand Nayshaas Siyahi Sa Vastra, Gurmeen has helped 30 underprivileged women since 2018. Her journey of helping these women is simple yet quite inspirational. "I have always been partial towards women, and I really support those who are trying hard to build their own empire. These underprivileged women really wanted to do something for their families. To support them during the pandemic, I gave them work so that they can earn and make a livelihood.", said Gurmeen.
These women are quite talented. Their work looks great and is just how you'd want it to be. In the beginning, they were working on muslin bags. Last year they started creating masks, scrunchies, hairbands, and zero-waste earrings. Gurmeen gave them the materials and fabric. She guided them on designs, measurements, labeling, and taught them how to actually make the products. The collaboration with these women worked pretty well, and they ended up making almost 500 cloth bags for her brand packaging. This year, they are making laptop pouches, aprons, sanitary pouches, and many such pretty products. " They learn very quickly and are very focused.", she added.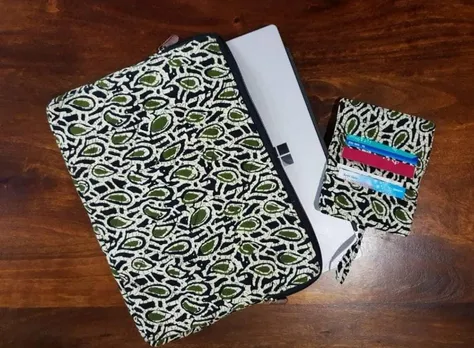 In 2018, when Gurmeen was looking for vendors in the markets for her brand bags, she realized there are people in the market who are earning well. " I thought they already have a good business. So, I decided to check on these women through different NGOs. I got to know about them and met them. After that, I was sure to give them business instead of the people who are already flooding with it. I am okay to pay them a little extra also, because I know I am helping them. It makes me happy.", she said.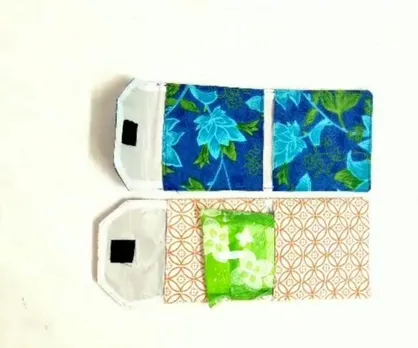 Gurmeen believes that it's a privilege to work with these underprivileged ladies. " I think it's my pleasure to work with them and I feel it is a blessing that I am able to support them. They learn very quickly as I have already mentioned, and they want to give their best. They are very supportive, and I feel a connection with them.", she said.
It's been now more than 3 years since Gurmeen has been working with these ladies. They are now able to pay the school fees of their kids. Their work is helping them pay their rent and get their ration. 
How amazing is it to see these talented ladies grow and be financially independent? Gurmeen Shrivastav is doing a great job and we would like to give her big, fat thumbs up. Follow her brand Nayshaas स्याही सा वस्त्र  here for some really good ethnic men's and women's wear, and check her Instagram for quick outfit tips here.
For more such stories follow Local Samosa on Facebook, Instagram, Twitter, and Telegram.