It's time for you to replace your regular plastic products with these biodegradable and eco-friendly ones that are available online. 
Do you ever look at those plastic dabbas in your kitchen shelves and feel guilty? Do you feel bad that almost every product that we use in our daily lives is wrapped in plastic? Well, now you can ditch all those plastic-made products and shift to a sustainable lifestyle! Check these 9 brands selling eco-friendly products online that are sustainable and environment-friendly.
1. Pareevartan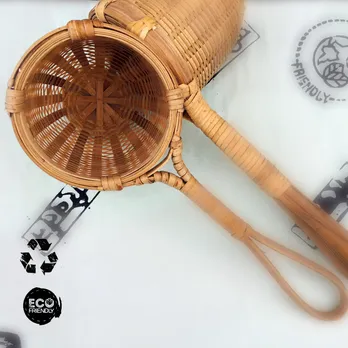 Though Pareevartan was started earlier in 2020, but the quality and reviews of their products are really good. Their packaging is plastic-free, and they don't charge even a single penny for delivering the products. You will find Kitchen essentials, Bathroom essentials, even Bhakti essentials, and many other eco-friendly products on their website. Don't forget to check the best seller Bamboo strainer aka Channi and strain your coffee and chai without any guilt!

Shop here.
2. Manthram
Along with the regular bamboo products, Manthram also has some unique products. Their wooden razer made from bamboo lasts long. The copper tongue cleaner is available with different patterns, and their most popular Kansa Wand will give you healthy and glowing skin. Kansa wand was originated during the Bronze Age and has been used to increase the body's ability to heal itself in the longer run. It can be used both, on the face and body.

Shop here.
3.Eco-friendly Jalebi
Do you also love buying stationaries? Then Eco-friendly Jalebi is going to be your ultimate stationary stop. They have got a lot of options, from Plantable greeting cards to eco-friendly plantable sheets, to boxes, to handmade organic watercolors, and much more. Their eco-friendly pen is worth buying, as it can be placed in potting soil, and a plant can grow once the pen itself is no longer in use. It's time, you stop using plastic pens, and buy these eco-friendly ones!

Shop here.
4. ShiBamboo Store
ShiBamboo store offers all possible bamboo products, from toothbrushes to travel essentials. Their kitchen furniture has a wide collection of different products like Singju Six Block Knife Holder, Dolong Pira stack, Aji Pahi dustbins, Bah Lap stand, etc. They even have Bamboo Sanitary napkins. But, the coolest item on their list is the epic Bamboo speaker Amplifier! Check their website for more details.

Shop here.
5. Echoy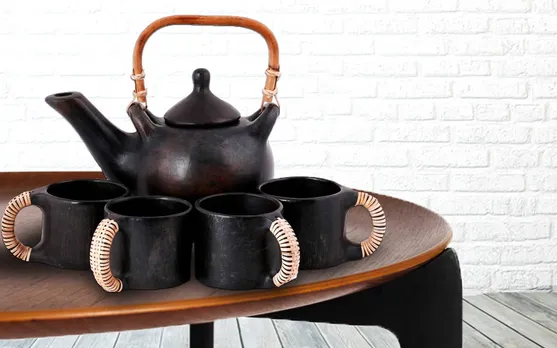 With Echoy's everyday eco-friendly products you can make everything at your home environment friendly. Their upcycled Denim Backpack, phone covers made from wheat straw, Banana Fiber Yoga Mat, and many other products are complete zero-waste. If you love buying things for your kitchen, then Echoy's very pretty black 'Longpi Hamlei' Pottery collection will definitely steal your heart.

Shop here.
6. Ecosattva store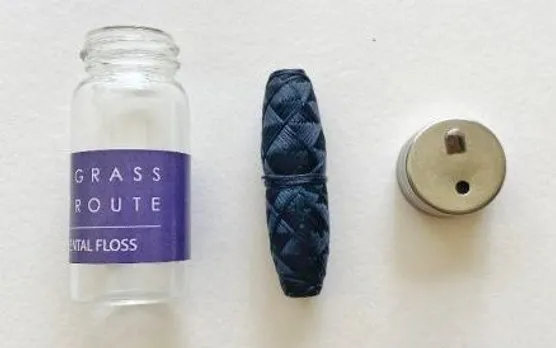 It's an online marketplace that has a lot of eco-friendly products to offer. Their cool Eco-felt beer sleeves (which is a bottle chiller), will keep your drinks cool for a longer time. They have got steel straws too, and their zero-waste bamboo Dental Floss made will give you an eco-friendly smile. All these products are available on their website, feel free to check them out!

Shop here.
7. Cheemy.in
Cheemy's very stylish and pretty coconut bowls with intricate details are worth flaunting. Along with these artistic bowls, they also sell bamboo toothbrushes. All their products are plant-based sustainable replacements, and they even donate 30% of their profits to feed the hungry. So, next time when you are planning to shop for some designer, colourful, and artistic bowls, don't forget to check cheemy.in, as it's one of the best eco-friendly products online!

Shop here.
8. Eco Karma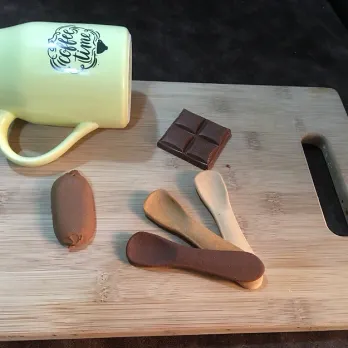 At EcoKarma, you will find stylish home essentials, environment-friendly work stationary, and organic skincare products. The neem wood comb, handmade soaps, bamboo tongue cleaner, ethnic-looking soap stands, and other coconut shell products are pretty and eco-friendly. Don't forget to check their very stylish terracotta bottles which you can carry everywhere and the delicious edible spoon collection.

Shop here.
9. VAHDAM India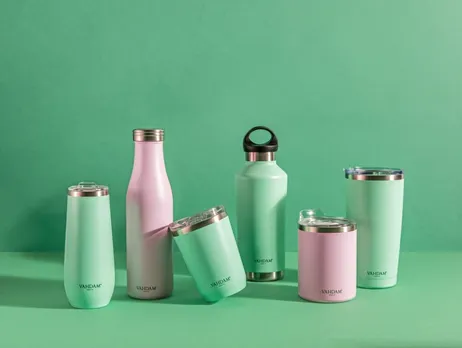 VAHDAM India is a Certified 'Plastic Neutral' & 'Carbon Neutral' Brand and has an amazing collection of teas and superfoods. Their new drinkware collection is a great replacement for those plastic bottles & easily breakable mugs. It is eco-friendly, made of stainless steel, and is reusable. Now, you can maintain the temperatures of your hot beverages up to 2-3 hours and cold beverages up to 4-6 hours! How cool/hot is that?
Shop here.
For more such stories follow Local Samosa on Facebook, Instagram, Twitter, and Telegram.