These heritage properties in India are a reflection of their centuries-old history. The architecture will leave you mesmerized, while the hospitality, and ambience will leave you in awe. It's time to live in the past!
Celebrate the bygone era at these heritage properties in India, and enjoy a stay with the glorious past. These heritage hotels have history to tell, forgotten traditions and cultures to show, and to make you feel at home with their vintage, yet modern stay options. Some of them are palaces, some Havelis, and some centuries-old houses! Plan a trip to the past at these heritage stays!
1. Ratan Vilas / Jodhpur
Built in 1920, Ratan Vilas was once home of Maharaj Ratan Singh, a Rajput who belonged to the Rathore clan. This heritage property of red sandstone has 10 gorgeous guest rooms with a vintage charm. Enjoy a Rajputana stay and let the great-grandson of Maharaj Ratan Singhji, Brijraj Singh, and his wife Namrata Singh be your hosts at Hotel Ratan Vilas. 
2. Prospect Hotel / Panchgani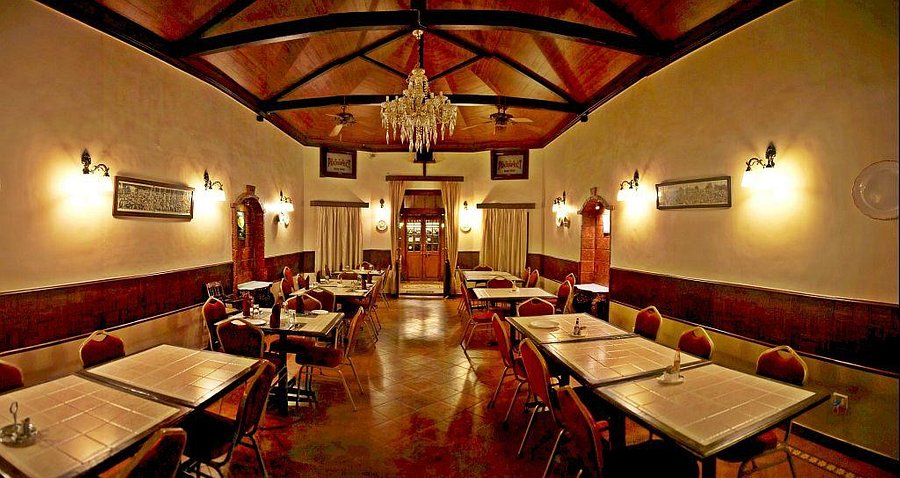 Built in 1912, this breathtaking hotel features more than 22 colonial-style cottages and rooms. The ambience is a combination of lush green trees and relaxing forest views. There is a small library too, which is laden with old and new books. The modern-day luxuries and a 109-year-old classic colonial-styled architecture make it an amazing summer gateway near Pune!
3. Coconut Lagoon /Kumarakom, Kerala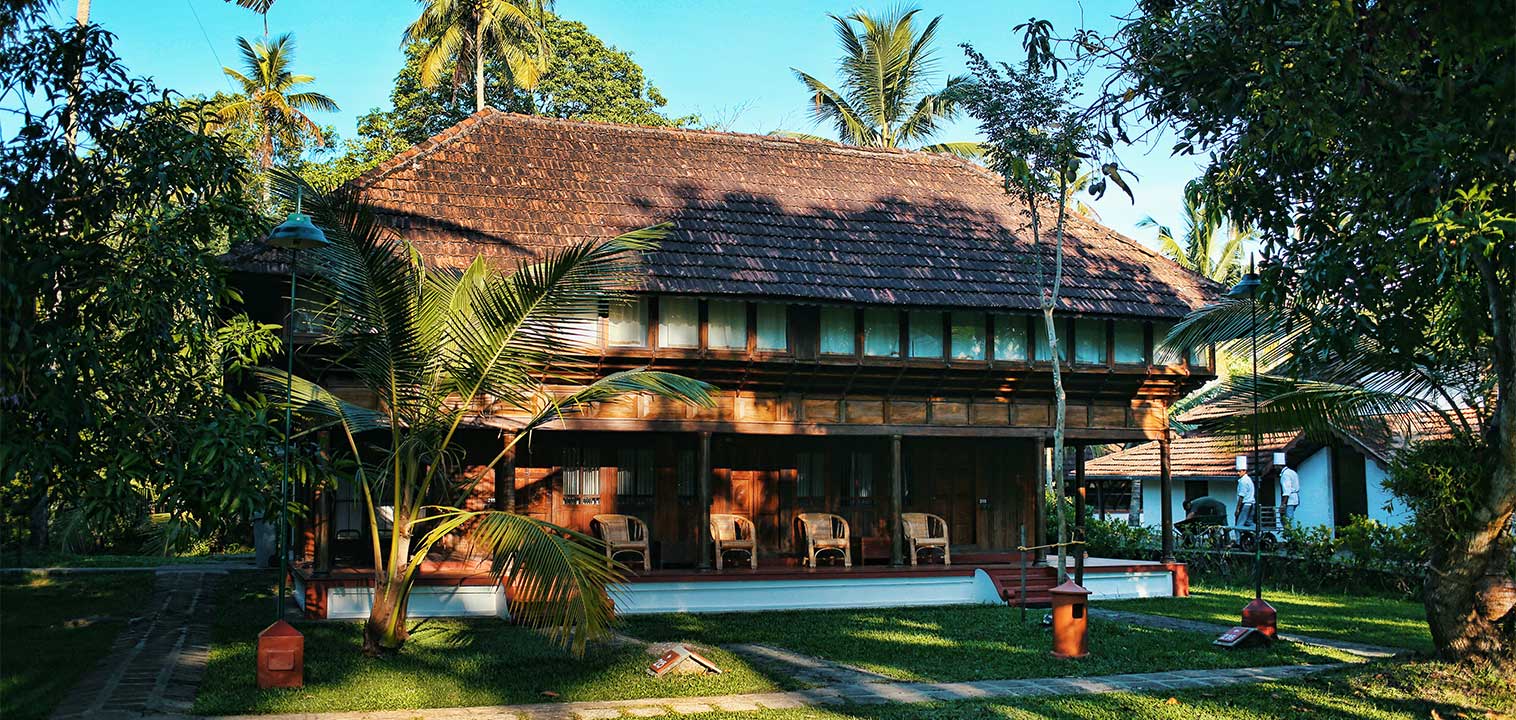 Coconut Lagoon is located upon the Vembanad lake and has traditional homes and have been built from the remnants of the dismantled old homes from surrounding villages. There are 27 Heritage bungalows and 14 Heritage mansions inside. The heritage stay options are a living legacy of the ancient ancestral homes that are near extinction now. Stay in this zero-waste hotel, and witness the glory of traditional Kerala!
4. Netuk House / Gangtok
Built in the late 1950s, Netuk House used to be the home of Gellong Netuk Lama, who was an executive counselor to the then Monarch. Located at Tibet Road, Netak House was also a transit point for the silk traders back then. The heritage rooms here, are based on the concept of 'Rinchen Surgay' (eight-sided or eight corners) from Buddhism and have traditional furniture, upholstery, and intricately woven carpets for the guests. A stay here would definitely be bliss and an opportunity to know the culture of Assam.
5. Laxmi Vilas Palace Heritage Hotel, Bharatpur
Located inside a palace, Laxmi Vilas is another Heritage stay with an old-world charm. It was constructed by Maharaja Ram Singh in the year 1887. In 1994 the palace was renovated into a hotel. The palace has 30 rooms featuring period decor, and antique furniture. With sprawling gardens and lovely courtyards, this heritage hotel is another must-stay!
6. Shikwa / Delhi
Shikwa Mehrabon Wali Haveli was the largest of all the houses, and mansions that were constructed during the 13th and 18th centuries. It used to be the residence of Qazis or judges and justices of the Delhi Sultanate. In the 1990s it was restored by an Indian civil servant Shariq Bin Raza and his journalist wife Alka. This 700 years old Haveli will take you back to the Mughal era with its intricately carved jharokhas, stone jaalis, fountains, chhatris, and overall interior.
7. Le Colonial / Cochin
This 15th-century heritage hotel was once a residence of the Portuguese governor. It is pretty famous for being a residing base for Vasco da Gama and has a colonial-styled architecture. Another fun fact, this heritage property didn't get harm even during the time of the Dutch attacks! There is a fine array of rooms with different themes, offering views of the majestic St. Francis Church. Next time when you are in Cochin and confused about the accommodation, pick Le Colonial for a stay with antiques, period furniture and manuscripts, and paintings from the Christies.
8. Ferrnhills Royale Palace/ Ooty
Set inside a palace built in 1844, Ferrnhills features 19 suits. With over 50 acres of land, this heritage property was the summer palace of the Maharajas of Mysore. In 1873, it became a property of his Highness Chamarajendra Wadiyar. Today Mr.Srikanta Datta Narasimharaja Wadiyar owns the palace that features suits with antique furniture. Experience a royal stay at one of the best heritage properties in India!
9. Divan's Bungalow / Ahmedabad
This pristine white bungalow has a courtyard and is 150 years old. All the rooms have been named after the members of the family of the Divan of Radhepur estate. Along with 8 carefully restored rooms, a small library, and a hidden garden, this Bungalow is a great option to stay in Ahmedabad. Decorated with antique furniture, old Mughlai architecture, furnishings, and home-cooked traditional recipes, it's indeed a heritage gem!
For more such stories follow Local Samosa on Facebook, Instagram, Twitter, and Telegram.
Comments
comments