BOSS Burger is making some cheesy, crunchy, and flavourful burgers! If you are someone who swears by the Buns and loves loaded burgers, then have a look at their menu and order!!
If you are bored with your regular meals and need a change in the menu, then ordering some cheesy burgers (There's a lot of cheese TBH), and other snacks from BOSS Burger is what we would recommend you. Get your hands on their crispy, cheesy burgers, or enjoy munching on their sides. It's pocket-friendly, and worth your bite!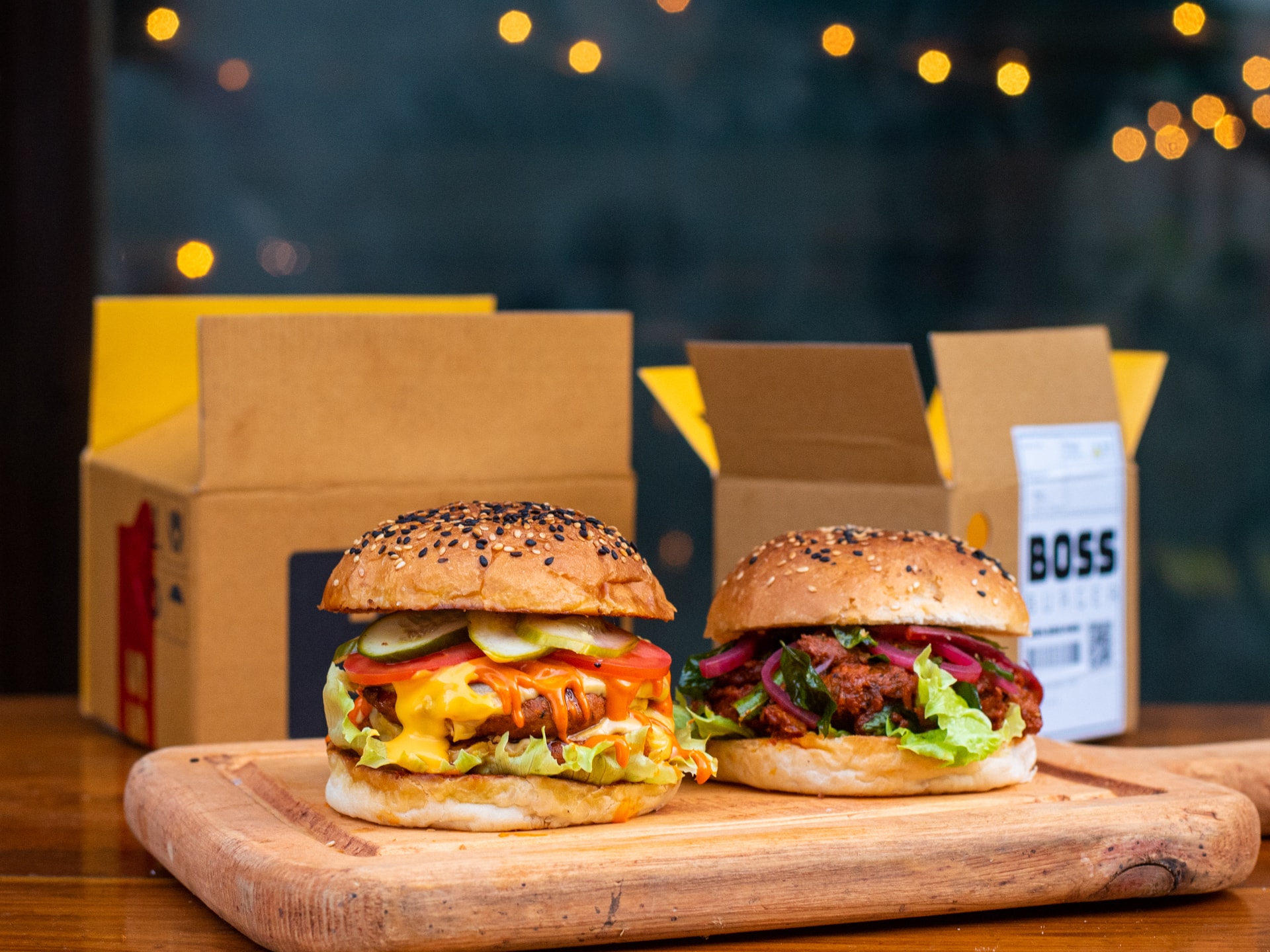 Their menu is pretty extensive. It starts from the BOSS options and ends at Fam Jam Combos. Their Chicken Nuggets with Mustard sauce is just what you need after a tiring day at work. These nuggets are a fab combo of chicken and cheese, and you know this duo can never go wrong. Their Crispy Chicken & Cheese Melt Burger is a delight as it offers a perfect crunch, with a juicy, and a cheesy mess. Other than this cheesy burger, our next favourite is The Piri Piri Veggie burger. This one too has enough cheese that tastes very well with the crispy, masala, and veg-loaded patty. The Piri Piri sauce is just perfectly tangy, and spicy. It's a must-try from their veg. section!
Quench your thirst with the ' BOSS's Chilled Coffee', it will soothe your palate with its flavour, and sipping on it while munching on the burgers is definitely what we loved! Other than these, they have great options in fries, and Shakes. Their Super Boss burgers look huge! Their combos are worth trying too, and if you love burgers, you have to give it a try!
They are currently delivering in Delhi, Mumbai, Bangalore, Chandigarh, and Pune. So, if you are in any of these cities, order something from BOSS, and enjoy a burger feast at home!
Price for two: Rs.500
For more such stories follow Local Samosa on Facebook, Instagram, Twitter, and Telegram.
Comments
comments