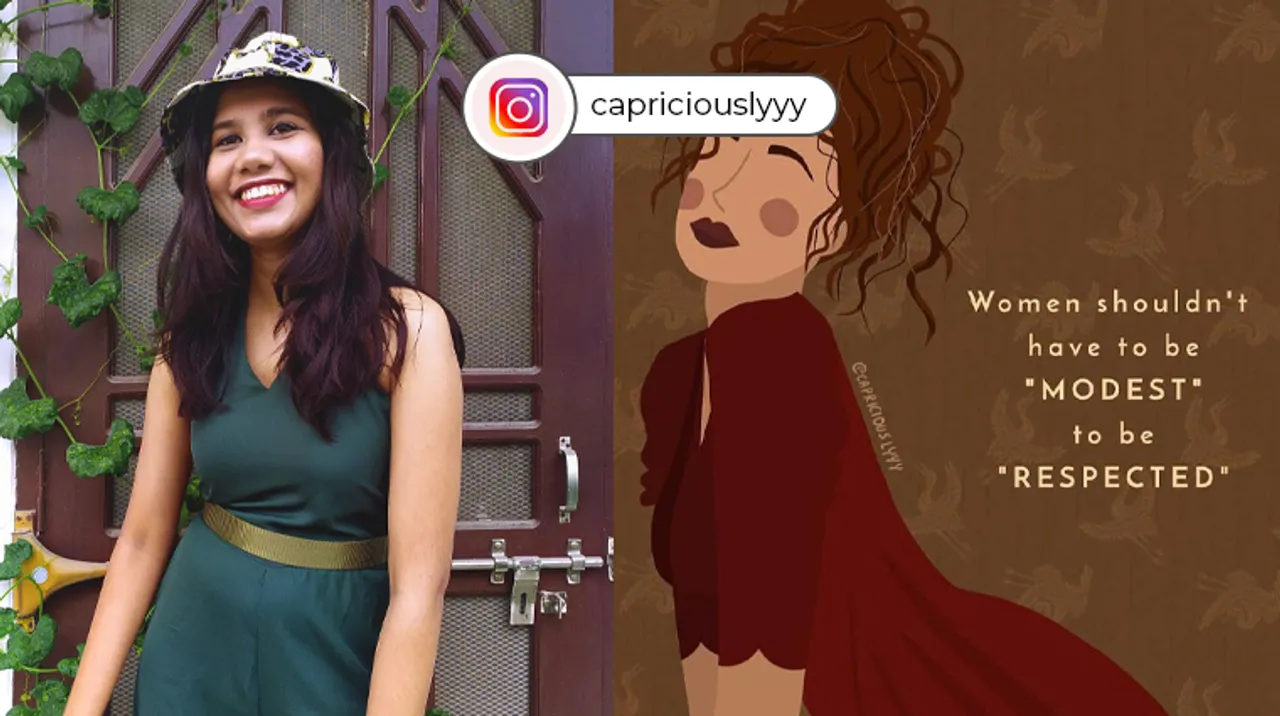 Born and brought up in 'Nawabon ka Sheher' Lucknow, Saumya Gupta is one of the talented artists in the city. Her Instagram is pure bliss to scroll. Her artworks are all about smashing the old-age patriarchy like a pro, and she even is throwing light on traditional Indian art through her work!
If you will tap on Saumya's profile, you will come across fabulous pieces of work, wherein everything is quite relatable. Saumya Gupta, her thoughts, and her digital artworks are bold. They are a crisp answer to all those who have a particular notion regarding womanhood. Her feed is a beautiful reflection of how women are breaking barriers, and how their unbiased, and modern mindset works. It's nothing but a celebration of modern Womanhood.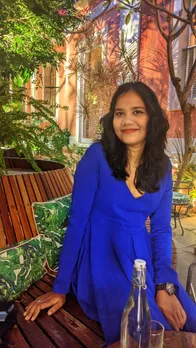 It all began when she was a kid. Her favourite pastime was drawing. " I was a person attached to drawing from childhood; my mom was the one who pushed me to believe that I draw well at probably the age of 6 or something. Drawing used to be my favorite pastime, I hated anything to do with numbers. I hated maths or any such subject!''

She started off with the traditional paper and brush kind of illustration in the beginning but sooner she was exposed to the digital world, and especially Adobe Software. "  I started with random lines just playing along which then grew into making portraits. Slowly I came across Procreate and other digital drawing mediums, and then I started putting my ideas, thoughts, or message into art.".

Saumya's illustration style is similar to traditional art, but she does it digitally. She does line art too. Her focus is more on ideation, and how to include a message easily. Her work mostly focuses on smashing the patriarchy, and it reflects the idea of being comfortable in your own skin.

" I was brought up in a family where my dad and mom had an equal say in everything. I was picked up at school by my dad, dropped by my mom. My dad would cook, and so would my mom, and I would love their cooked meals equally. As a child, my world was very normal. But as I grew up, my friends, colleagues narrated to me experiences which I never could have even thought. These narrations grew in my mind. They were shocking, and so I started to show these experiences in my work. However all this while, I've seen a lot of changes too, which are both, good and bad. I have realized that putting across a message can actually bring a good change. That's when I started doing more artworks solely to bring up a little spark of change wherever I could."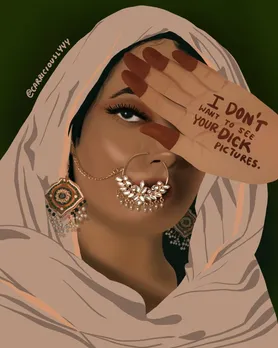 But unfortunately, it is a fact that when you question the patriarchy or challenge it in any way, a crowd waits for you with their negative mindset and harsh language. Saumya also faces a lot of criticism for the brilliant works she does. But it doesn't stop her because she is one boss lady. " If it's a constructive one, I really really appreciate that, and I keep getting those from close friends and family. But if it's a Troll or a Hater, I generally don't respond until very necessary, because a troll wants you to lash back, it's a psychological trap. They want you to hit them back with comments or something, but what really happens? You probably waste your time, and that too for what, fighting with a stranger online?"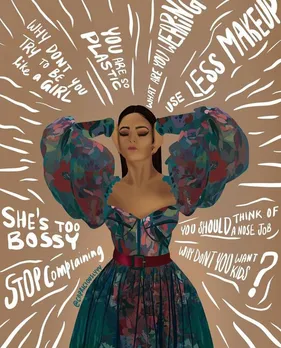 Saumya has gone through a bad time, the journey for this young artist wasn't as easy as it seems online. During the lockdown, many of her classmates, and other people from her own college came up with a hateful circle and bashed her work openly. " It's sad and funny at the same time, but yeah, I gave no response when all the trolling was happening. It does pinch you a lot reading negative things but I try to handle it calmly. In the end, it just makes you a more mature person because there are many people in the world, and not everybody is going to agree with you. sometimes they won't, and it's okay."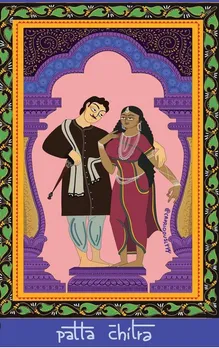 Talking about her series on traditional Indian art & craft forms like 'gond art, seashell craft, pattachitra and more, Saumya mentioned, '' As much as I do artworks for fighting against the patriarchy and some issues that constantly haunt us, I adore and am proud of how our country is like a cultural and artistic wonder. I want people to know about these beautiful art forms because today if we don't save them, they'll die. We will lose our whole legacy. I never want that to happen. Converting them into illustrations almost took two months of research. It was difficult to get the facts right about the crafts, specialties, and their unqieness. It was a tough and tedious process but that's what I love about an artwork when its roots are this strong!"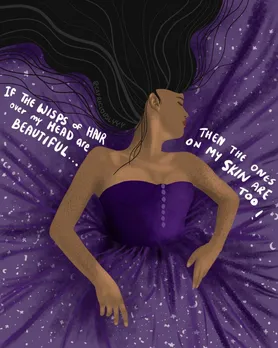 Her artwork titled, "WISPS OF HAIR", is one of our favourites. It is thought-provoking and is based on the ' forced normal ' of women shaving their whole bodies. "It is one of the closest artworks that I have worked on. I went to college and got this exposure of shaving almost our complete body because that's what you've to do. I followed it initially, but then later felt like not doing it and just wearing my shorts. People would comment on it behind my back. Even some of my "friends" mocked me for the same. But this practice never made any sense to me. The hair on your head is pretty, but the ones on your skin aren't? They're actually body's thermostat so why do we have so much of hate towards it. With this thought I got an inspiration for the artwork, and people loved it."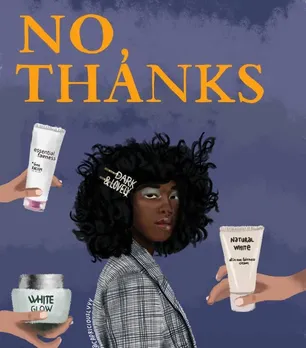 Saumya is one true plant enthusiast. Before getting into the world of illustration, she did her graduation in Botany and feels very attached to plants. " If not illustrating, I would have been in a nursery trying to convert my home into a jungle! "

Saumya Gupta finds her inspiration from her fellow artists and believes they are doing a fab job. " I don't know how many I can fit in, Medha Srivastava, Harshveer Jain, Chaaya Prabhat, Joyeeta, Rohan Dahotre, Hamel Patel, Pranita Kocharekar, Rohan Chakravarty, Sailesh Gopalan, Neha, Mounica Tata, Sakshi Sindwani, Vijaya Aswani. I need to stop or this list won't end.. but I can't help it, because they are all so good."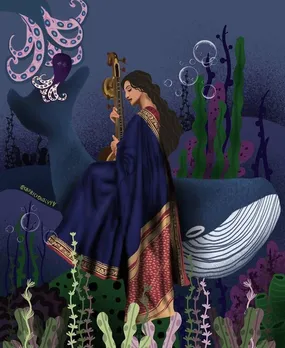 Creative block is one big challenge for anyone who's into the world of arts, and crafts, or anything similar. But her perspective towards this thing is inspirational. "I think if we "DEAL" with Creative Block, it would never be dealt with completely. I generally leave the thought of a creative block and enjoy other spheres of life, like talking to my pet, doing activities with my little sibling, a little gardening, a lot of cleaning. And somewhere between that something hits me. But even if it doesn't I accept that I'm a human, I cannot only keep on making things. I'll just go paint a sunflower till then."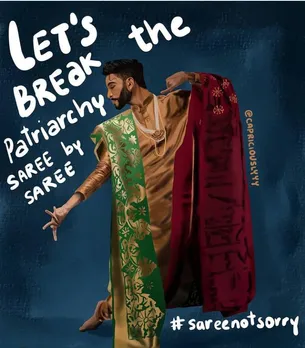 Saumya Gupta is one of the few digital illustrators in Lucknow, and she feels there are some skills that an artist must-have in this digital world. " You must have an ability to not lose hope when an artwork doesn't come outright. Keep learning, the know-it-all ego is very very bad. Never fear trying new software or a style. Always remember, it doesn't matter you've got the latest iPad Pro or a Wacom or you draw with a normal mouse, you can do it! If you want to work on it, then upgrade whenever you can. When developing your own style, remember, it can come as easy as 6 months or could take years but never give up or worry, it does take time."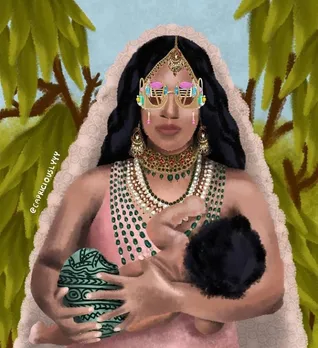 Well, one thing is clear, if you have passion, and if you work hard, no one can stop you. If you have talent, skills, use them for something good, and fight for a cause just like how Saumya is fighting.
Follow Saumya Gupta on Instagram for more such boss artworks here.
For more such stories follow Local Samosa on  Facebook,  Instagram,  Twitter, and Telegram.