Hey, there boss lady! It's time to revamp your look, and feel like you are sitting in an office in your WFH Days!
Successfully working from home is a skill, and you have been doing it like a pro for almost a year now. We know you love working in your PJs, and that messy hair bun is your new favorite. But every time you get a notification for a zoom meeting, you want to look good, and only if all meetings could happen audio-only. Changing that mess into something that is zoom meeting ready looks like a task, right? But don't worry guys, better late than never, we got your back. Here are 5 makeup/beauty products that you can keep handy to kill that zoom meeting.
1. Apply Kajal
Oh yes! Kajal is one of those makeup products that can change your entire look in no time. It can make your look gorgeous. Apply a thin line of kajal, and line your inner corners properly. Black kajal is a classic. Get your hands on the intense black 24-hour kajal by Revlon for a power-packed stare! Pro tip – apply on your upper lid as a liner and voila.

Shop here.
2. Wear perfume
I know no one can smell you through that Zoom window, but wearing perfume is like wearing a new dress. It will enhance your mood, will make you feel comfortable, and fresh. And like Emily, said, a good perfume can be like wearing poetry.
Shop here.
3. Wear a gloss/tint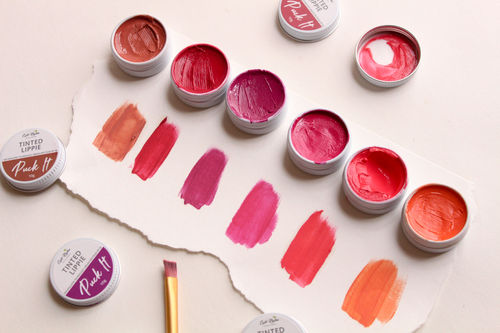 Well, applying a layer of lip gloss will not only add a shine to your aura but will also make you look formal and bright. You can also go for some lip tints if you find gloss heavier on the lips. Add these cute lip tints from Earth Rhythm to your cart, and say bye-bye to chapped lips.
Shop here.
4. Apply nail paint
We don't even realize but we talk a lot with our facial expressions and hand gestures. Adorning your nails with some classy nail paint would be a great idea for zoom-meeting. It makes you look put together. Explain your ideas in a flow, while flaunting your nails like a pro! Check these fabulous matte nail paints by Colorbar.

Shop here
5. Splash some face mist
On a hot summer afternoon, a splash of a face mist is like a quick shower you can take for the much-needed freshness. So do it and no one will know when was the last time you actually showered (that said, do shower regularly).

Shop here
And if you are too lazy to use these products, just find a flattering light.
Good lighting is the key behind every perfect shot. The models you see in the magazines, or the YouTubers you watch, the reason why they all look fab is because of good light. You can turn on your phone flash, or sit in front of the window, or in your balcony, but if your room is not well lit, then check this mini LED ring light.

Shop here.

So, what are you waiting for? Be Zoom Meeting ready with these products!
For more such stories follow Local Samosa on Facebook, Instagram, Twitter, and Telegram.
Comments
comments