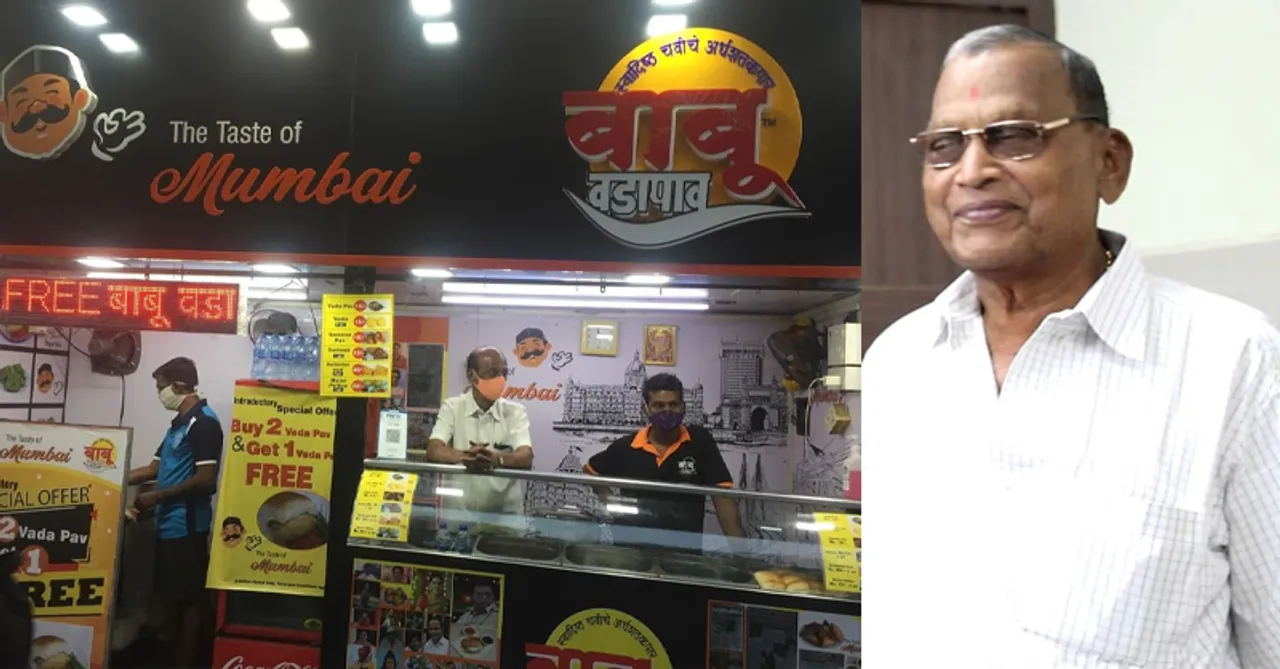 Shri Baburao Sitaprao, who was the founder of one of Mumbai's best vada pav joints, took his last breath today in Parla.
Babu vada pav has always been a go-to spot for anyone who loves vada pavs, and it breaks our heart to know that the man behind this huge franchise is no more. Shri Baburao Sitaprao, who started Mumbai's beloved vada pav joint 'Babu Vada Pav' passed away in Parla today.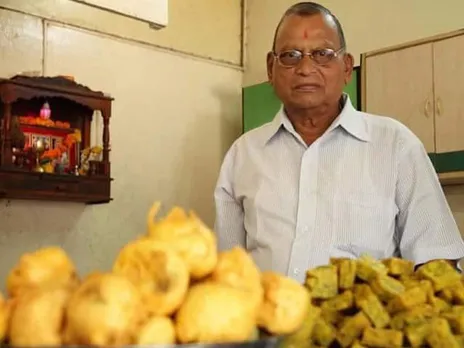 Born and brought up in the Konkan region of Maharashtra, Baburao came to Mumbai for the stomach water industry and started working in Parla with Mr.Joglekar. He was just 12 years old when he started his journey working as a table boy in Jeevan Restaurant, Vile Parle. When Mr.Joglekar got into the hotel and catering business, he assisted him through taking responsibilities for the Canteen located in Parle Tilak Vidhyalaya.

In 1960 Baburao started running the canteen of the Parle Tilak Vidyalaya. He made honest efforts to serve Vada Pav prepared with special care for hygiene to the school children. During those times a single Batata Wada would cost 6 paisas and no Pav was provided at the time. Since then he never looked back. It's almost five decades since he served piping hot vada pavs in Vile Parle localities. Baburao was indeed one kind soul. He served generations of Parle Tilak Vidyalay students with his signature Batata Wada, and patti samosas!

A venture which started with only vada pavs back then now has multiple snack items including Patti Samosa, Pattic, and Khothimbir Vari. Baburao's son Mr. Vinesh Sitaprao observed his father's devotion towards Vada Pav, and decided to extend the business. This resulted in three new franchises of babu vada pav, that are equally loved by people.
We extend our deepest condolences to Baburao Sitaprao's family on their loss!
For more such stories follow Local Samosa on Facebook, Instagram, Twitter, and Telegram.