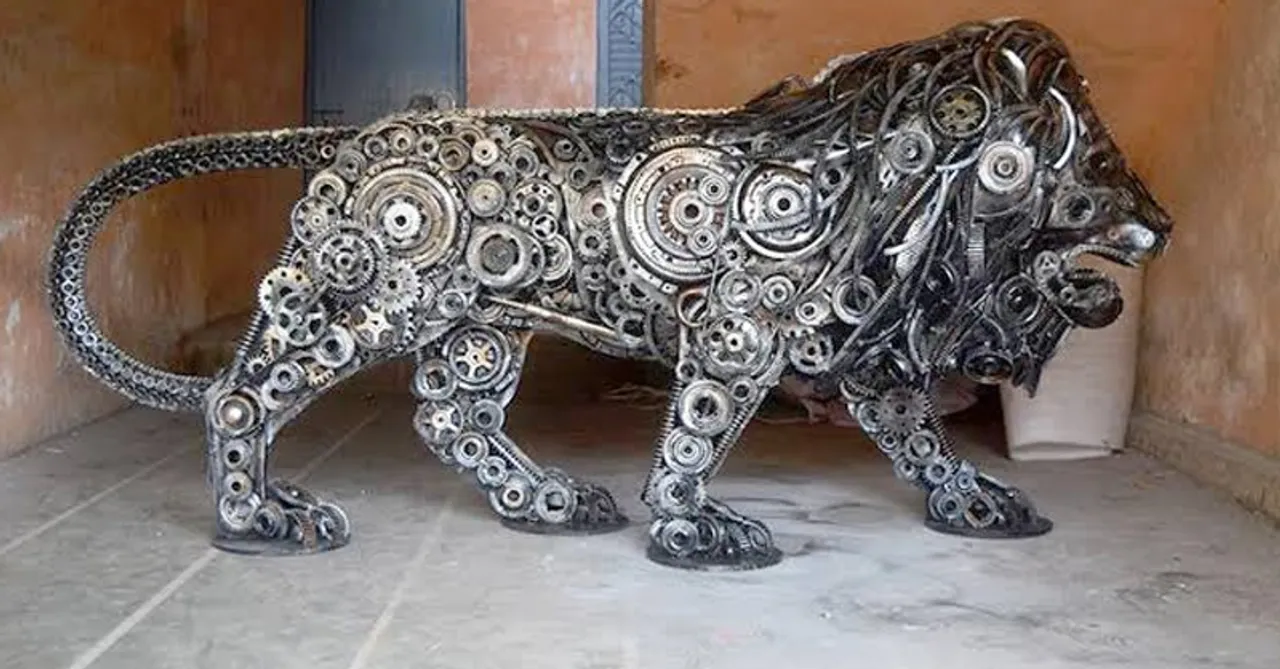 The 'Make In India' lion statue, which is a symbol of manufacturing and strength, will be installed at Windsor Square in Bengaluru.
Bengaluru people will soon be able to see a lion in the city! Well, it's nothing to worry about because it will be a 'Make in India lion statue in Bengaluru situated at Windsor Square.
The Bruhat Bengaluru Mahanagara Palike (BBMP) will install the statue within this week at the location.
The lion statue has been made of fibre reinforced plastic and weighs 1,140 kg. The total height of the statue is 10 feet whereas it is 23 feet long and 4.5 feet wide.
BBMP has spent almost Rs 7.56 lakh for the statue which was sculpted in Gaziabad- part of NCR of Delhi. It got transported to Bengaluru after that.
Make In India lion statue to rotate
Presently, the landscaping and beautification work is being carried at Windsor Square. After the work is done, the statue will likely to rotate in all directions.
The logo of 'Make In India' initiative was unveiled in the year 2014 along with the campaign. It consists of a lion denoting manufacturing, strength and national pride.
The national emblem of India, 'Ashok Chakra' does also have four lions.
For more such stories follow Local Samosa on Facebook, Instagram, Twitter, and Telegram.