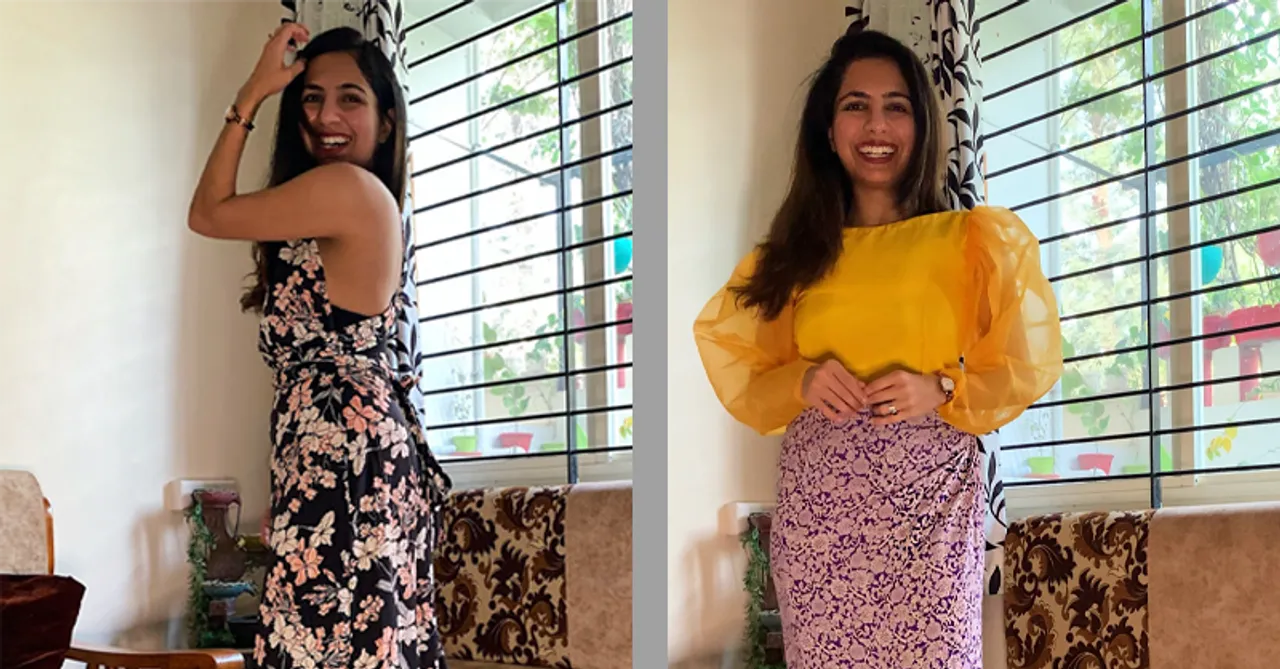 If fashion reflects your romantic state of mind, then try these valentine's day looks by Shivee Chauhan, and express your love in style!
True love never ends, and it remembers every detail effortlessly. Let them cherish your memory in the future with your epic looks, and pick one of these valentine's day looks by Shivee Chauhan for something new!
1. Show your curves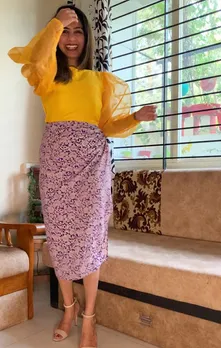 If you are looking to add a certain amount of drama to your look, adding a statement sleeve or a bold color is the best way to do it. But if you want all eyes on your outfit, add both to create this dramatic look. The stylist has selected a rather neutral color for the skirt to create a color-blocked effect, and so that the skirt does not take away from the top.
Since the top itself is quite dramatic, the stylist has chosen a simple pair of nude stilettos to complete the look. The jewelry is kept at a minimum as well, just a watch and a ring. While styling a boat neck with statement sleeves like this one, the best way to bring the viewers' attention to the silhouette is by avoiding statement necklaces. If you would like, you can complete the look with big tops.
Where to find the Inspired outfit:
Organza top with statement sleeves: Only
Bottom: Zara

2. Something floral, something flowy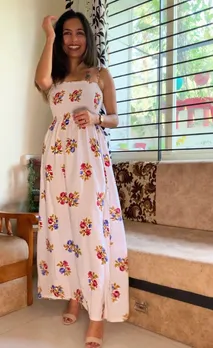 Bring out the feminine side of you with this beautiful floral white dress. The beauty of this dress is that it can be dressed up for a date night, or dressed down for a movie date. The stylist has paired the look with nude stilettos. You can also wear multiple necklaces and bracelets with this dress to create a boho vibe.

Where to find the Inspired outfit:
Dress: FC Road street market, Pune
Stilettos: Lady gaga shop, Pune

3. Long skirt is always a good idea
If you want to bring in the sexy, but you are not comfortable with a lot of skin show, try lace. Black is the color of mystery. The stylist notes that she believes that though black in itself can be boring, but if you play with the silhouette or the material of the cloth, black does bring in that mystery and along with it that sensuality. The stylist has paired the black crop top with a lavender knee-length skirt. The overall outfit is modest, and yet extremely sensual.

Where to find the Inspired outfit:
Top: Koregaon Park, Ghorpadi, Pune
Bottom: Lulu & Sky
4. A strategic skin show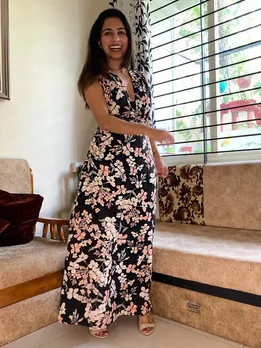 The stylist recommends to bring sensuality to your outfit with this look. Her favorite style of dressing happens to be "dressing like a Greek Goddess" with a tad bit of sensuality coupled with modern elegance. In this look, the stylist has paired a backless maxi dress with a bralette to create that effortless resort-style date night look. The choice of shoes depends on whether the date is in the morning or the evening. The stylist recommends stilettos for an evening date and open-toed flats for a more boho look that would be fit for a lunch or a brunch date.

Where to find the Inspired outfit:
Maxi dress: MissMore
Shoe: Regel shoes and bags, Pune
4. A not so little black dress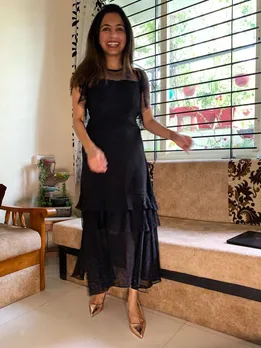 Say goodbye to LBD and instead welcome this elegant and sensual long midi lace black dress to your lives. The lace and the ruffles create enough drama in this dress.

Where to find the Inspired outfit:
Dress: AND
stilettos: Betee elegance, Pune

This article is written by Shivee Chauhan. Follow her on Instagram for more such tips here.
For more such stories follow Local Samosa on Facebook,  Instagram,  Twitter, and Telegram.