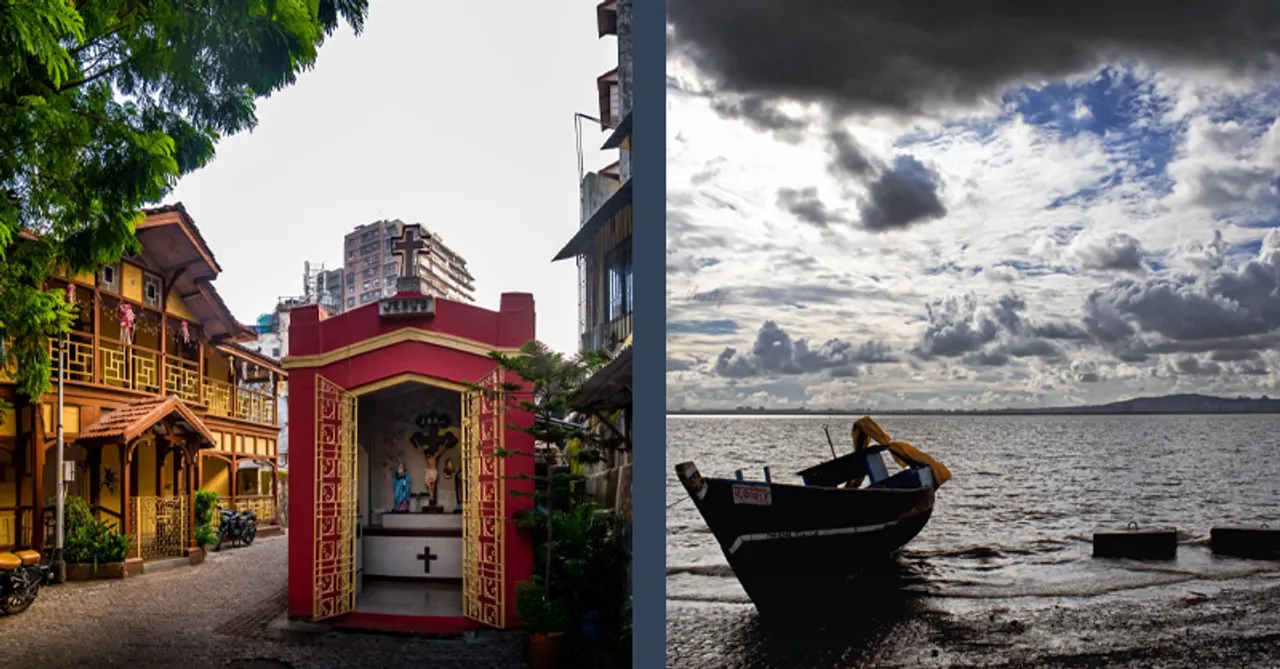 If you are also tired of visiting fancy restaurants on V-Day, then head to these hidden places in Mumbai for Valentine's day, and make it different this year!
Valentine's day calls for celebration, and if you are someone who loves exploring places, then visit these hidden places in Mumbai this Valentine's day, and surprise your partner with beautiful views, adventure, and street food!
1. Powai Lake
If you two are limnophiles, and love watching the calm of lakes, head to Powai lake this valentine. The sight of the skyline from here is breathtaking, and, you can even enjoy a romantic boat ride. This place is home to many amphibians and aquatic plants, and if you two are lucky, you can spot kingfishers, spot-billed ducks, pond herons, spotted doves, and falcons!

Where: Powai
2. Khotachiwadi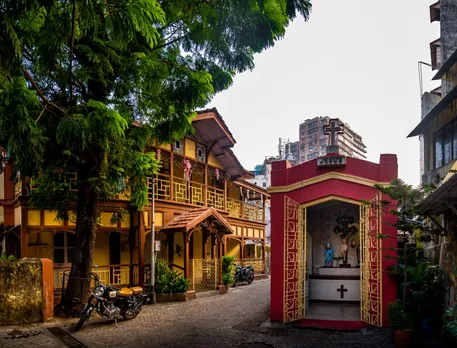 This heritage village is located in Girgaon and is nothing but pretty. The colourful houses are built in old-Portuguese style architecture, and the whole place is about narrow lanes that are clean. The residents are sweet and will be happy to talk. You will meet many cats, and doggos on your way. You two can shop for stylish clothes and oxfords at the iconic 'no borders shop' here,. Read in open libraries or munch on some freshly fried wafers. It's a must-visit place if you two are planning for something different!

Where: Girgaon
3. Horniman Circle Garden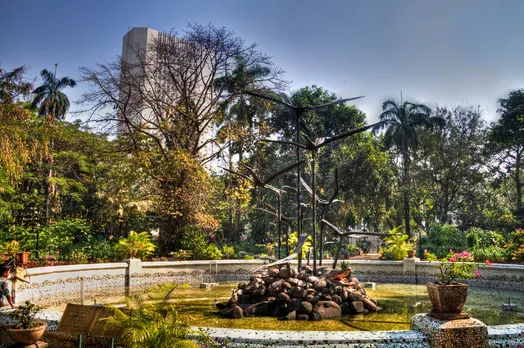 This huge park is located in South Mumbai and is encircled by office complexes housing the country's premier banks. Spread over an area of 12,081 square yards, this park is all about lush green pathways. There are numerous structures from the colonial period which look stunning. There are various boutiques, and restaurants outside, where you two can shop, and eat after a romantic walk at the park.

Where: Homji St, Kala Ghoda
4. Dana Pani beach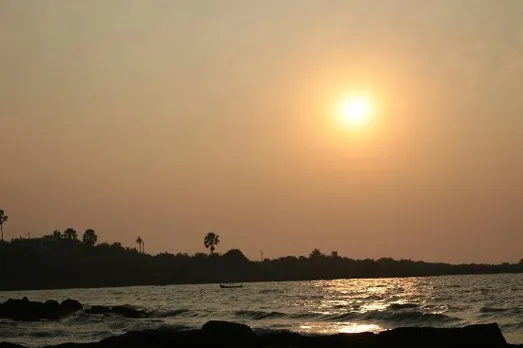 You may have heard of Aksa beach, and marve beach, but did you know about Dana Pani beach? Well, this beach is bliss with its gorgeous seafront, and sight of the rocks. You two can spend a lovely time here with some wine, and enjoying in the water. Bite on some roadside scrambled eggs, and sit even after the sunset to witness a starry sky. It's indeed one of the best places in Mumbai for Valentine's day.

Where: Malad
5. Sagar Vihar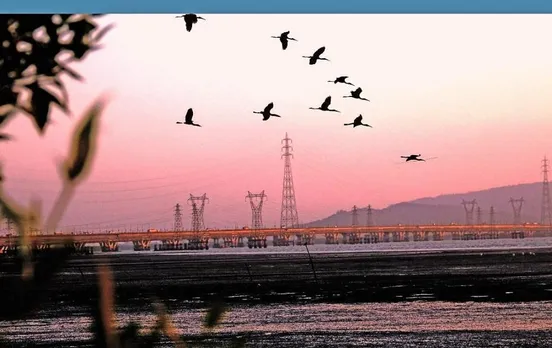 Watch migrant birds, breathe in the fresh air, get lost in the breezy atmosphere, and watch the sun go down with its pretty seafront. This lake is lined up by mangroves with a lush green garden, that extends to a mini seashore. Hog onto the street food, and click endless pictures with a scenic backdrop. Unwind in the middle of the city, and spend a relaxing valentine!

Where: Vashi
6. Parsik Hill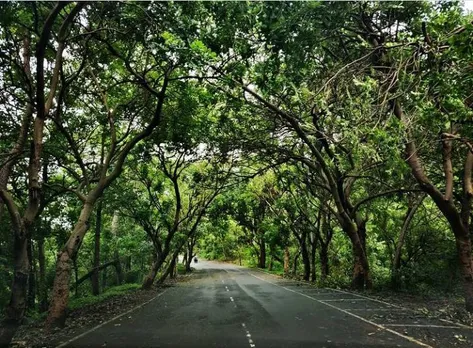 This hill is located in the city's Metropolitan Region, Thane, and is perfect for a little valentine's adventure. Witness the beautiful 360-degree panoramic view of Belapur from the top. The road to the hill is steep, wide, and fun to climb on. The top area of this place has beautiful residential bungalows and even a plant nursery. There is a small garden and a temple on the hill-top. The view from the top is just amazing. Sit under the trees, and have a blissful time here. Carry a water bottle if you are climbing the road though.

Where: Belapur
7. Sanjay Gandhi National Park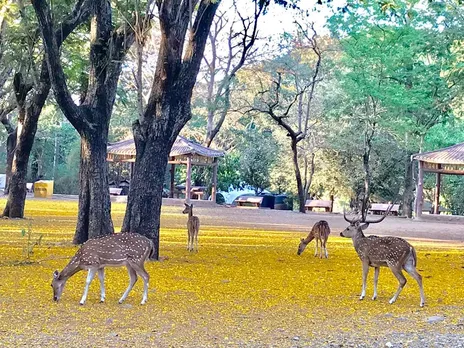 This place is packed with adventurous activities and fun. Head to Sanjay Gandhi park for trekking, say hello to wild animals, click at kanheri caves (beware of the monkeys!!), drench yourselves in waterfalls, puddle in the freshwater lakes, and enjoy a ride in 'van rani'. Take a leave from your workplace, and head to this amazing spot. The highest view from the kanheri cave is literally is to die for. The space is huge, and perfect for love birds!

Where: Borivali
8.  Banganga Tilak lake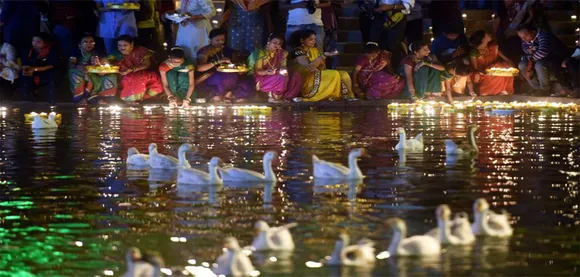 This ancient water tank is in Malabar Hill and is another perfect spot for all Limophiles. You can wave at the pretty ducks, and offer your prayers in nearby temples. You can call this place a mini Banaras, as local people are seen doing puja, and other religious activities. Visit this pretty lake in the early morning, or right before the sunset, bring in some bread to feed the ducks, and spend a serene date here!!

Where: Malabar Hill
9. Maharashtra Nature Park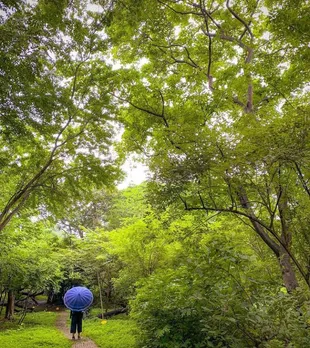 This sprawling park is another great option for an adventurous valentine's outing. Walk-in the green lungs of Mumbai, and do birdwatching. There is a huge plant nursery, and this park has an auditorium for nature-related activities. It's a must-visit place in Mumbai which is all about greenery!

Where: Dharavi
10. Sion Hillock Fort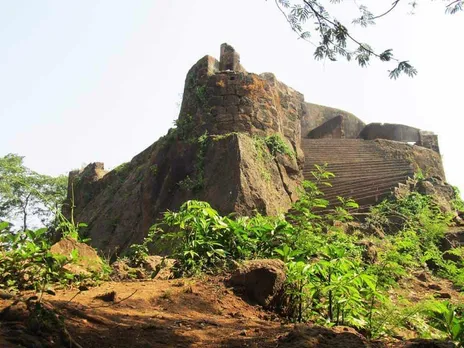 Pick your camera, wear something bright, and head to this fort for a quick valentine's trip. Get clicked in the midst of the ruins, and bless your eyes with the evening view. Listen to the chirping of birds, and relax in the lush green stair-cased Jawaharlal Nehru Udyan. If you two are fans of old structures, a trip to this pretty fort would be worth it!

Don't forget to satiate your hunger pangs at Hardeep Punjab with some lip-smacking butter chicken!

Where: Sion
For more such stories follow Local Samosa on Facebook, Instagram, Twitter, and Telegram.