If you crust in pizza, then head to these pizza places in Delhi that are serving the cheesiest, and the delicious Pizzas in the city!
Surround yourself with some loaded slices, and keep the sadness away at these pizza places in Delhi. You'll say Cheeesus crust, because they are damn good!
1. Leo's Artisan pizza
This small pizzeria is popular among college students and anybody who's a pizza fan. The place is cozy. There are pictures on walls on one side, and a wood fire view on the other side. Their pizza menu has enough options to satiate your pizza cravings. Order a pepperoni, and Margherita pizza, and experience the flavours that subtly camouflage with their in-house dough smoked to perfection!

Where: Vasant Vihar
When: 12noon – 11 pm
Price: Rs.1,700 for two
2. La Piazza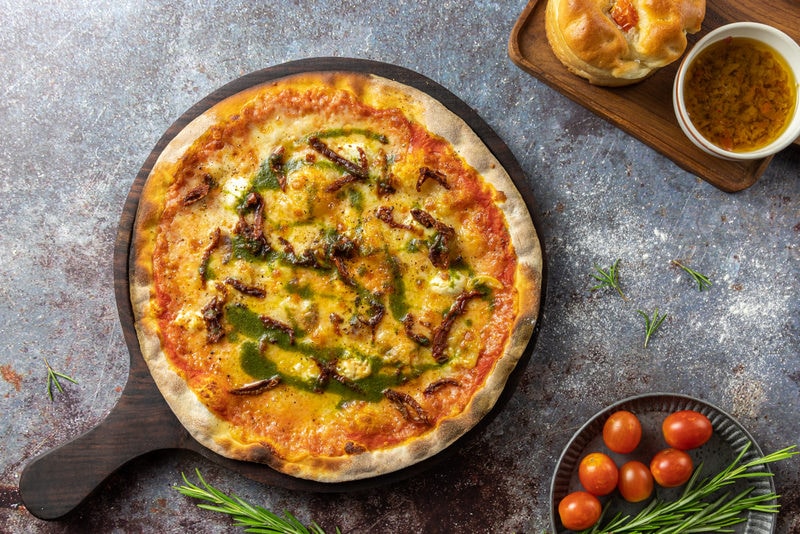 One of the best Italian places in town, La Piazza has some perfectly baked pizzas ready for you. Satiate your taste buds with their La piazza original, Pepperoni Pizza, pasta con salse, and calzone farcito. Order the cheesiest Pizza del Duca which is a mouthwatering blend of mozzarella, parmesan, and soft mushroom!

Where: Bhikaji Cama Place
When: 2noon – 3pm, 7pm – 11:30 pm
Price: Rs.3,000 for two
3. Pizza Express
Head to this place for some fresh and warm classic margarita pizzas and cheesy dough balls doppio. The taste is savoury, and the ambience enhances the whole mood. You can even personalize your pizzas if you want. Try their soho65, II Padrino, along with some creamy Risotto, and enjoy your meal.

Where: Vasant Kunj
When: 11:30am–11:30pm
Price: Rs.1,600 for two
4. Tossin Pizza India
This budget-friendly pizzeria serves some lip-smacking pizzas that are satiating, and worth your bite. Their signature Peri Peri, Cajun chicken, and hell barbeque chicken pizzas are some of our favourite, and we will suggest you to be here at least once.

Where: Multiple outlets
When: 12noon – 5am
Price: Rs.600 for two
5. Jamie's Pizzeria
This fancy pizza place is one of our favourites because of the ambience, the variety of pizzas, and children menu (It's adorable!!). The taste is delicious, the crust is crispy, and the drinks are worth sipping!

Where: Sector 14, Dwarka
When: 12noon – 10pm
Price: Rs.1,000 for two
6. Spezia Bistro
This pretty place is bright, colourful, and totally Instagrammable. Known for serving some epic momos, Chinese, and continental food, their pizzas are a must-try too. Served straight out of oven, they are perfectly baked, and you would definately want more. They have great options in veg. pizzas like chilli paneer, cheese burst, veggie crunch, and more. A must-visit pizza place in Delhi for all right reasons.

Where: GTB Nagar
When: 11am – 11pm
Price: Rs.900 for two
7. SOHO Pizzeria
This gorgeous cafe is all about colourful , and oh-so-pretty decor. The indoor, as well as the outdoor seating, is adorable and calls for relaxation. Their pizza menu is classic and has all your favourite pizza flavours. Right from the Margherita, to Burrata pesto, they have a pretty decent menu, and, our favourite is their pepperoni pizza!

Where: Saket
When: 12:30pm – 10:30pm
Price: Rs.1,400 for two
8. Amici Cafe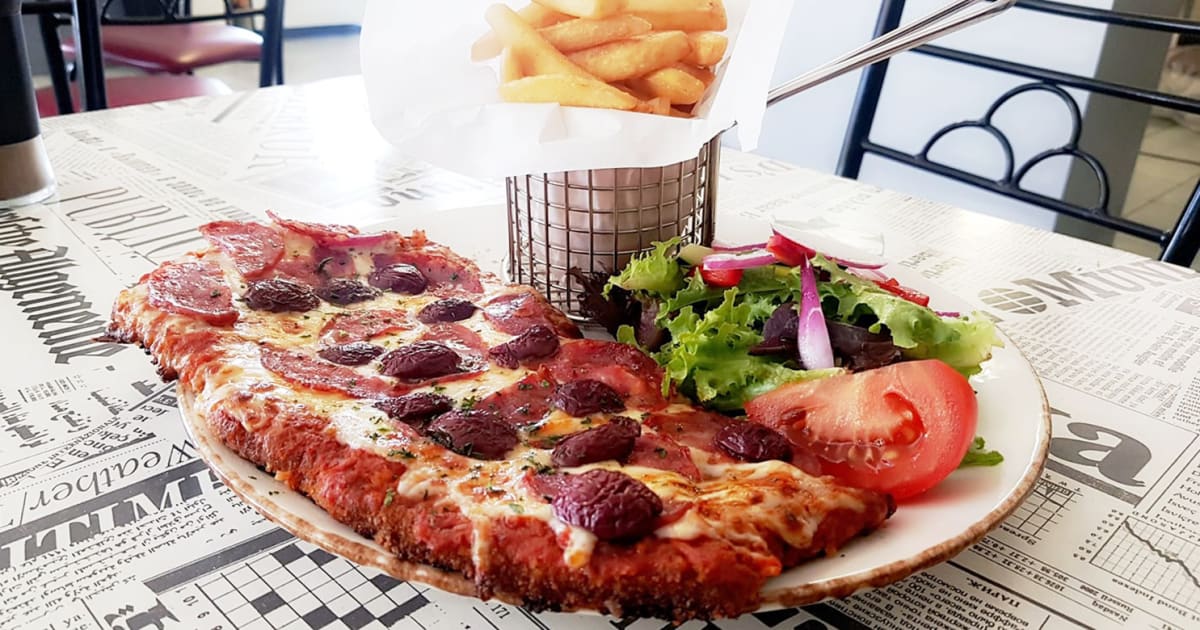 If you are a fan of thin-crust pizzas, head to this place for some epic thin-crust goodness. They are known for serving a great quantity, and people are drooling over their cheesy garlic bread and Pastas. Get your hands on the mocktails, and don't forget to try their iconic chicken has landed pizza if you love chicken.

Where: Defence colony
When: 12noon – 11 pm
Price: Rs.1,200 for two
9. Paparizza
This place has a cute olive décor and is great for a hearty pizza brunch. Come here with your gang, and bite on some freshly baked pizzas, and pastas. Try their epic all season, grilled chicken pizza, and meat packing district for a meaty delight. Sip on their milkshake, and chat for hours!

Where: GTB Nagar
When: 12:30pm–12:30am
Price: Rs.800 for two
10. Evoo eatery and pizzeria
This quant pizzeria is another favourite when it comes to best pizzas in the city. The pizzas are delicious, the service is quick, and the décor is pleasing. Order their iconic burrata pizza, Neapolitan pizza, chicken salad, and start eating!!

Where: Geetanjali enclave
When: 12noon – 10pm
Price: Rs.1,500 for two
For more such stories follow Local Samosa on Facebook, Instagram, Twitter, and Telegram.
Comments
comments