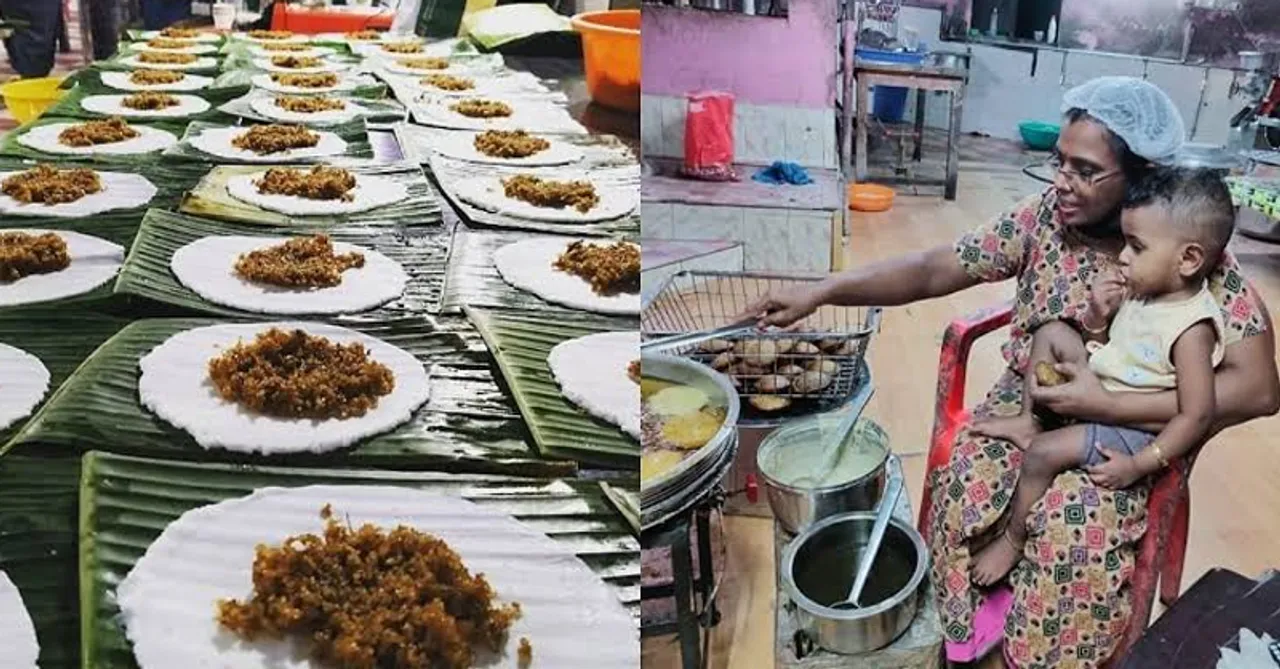 Ranitha Shabu, the Kerala woman who set up a local food venture in 2005, now earns Rs 1 lakh per month, 60k after the pandemic.
"Those who try never fail" in Hindi is often used to motivate people to keep on trying. However, even these powerful words fail to inspire unless a real example shows up to people. One such example is a 46-year-old Kerala woman, who set up a local food venture in 2005 that is now giving her Rs 1 lakh per month.
Ranitha Shabu from Kochi had opened Gokulson Food and Processing Unit fifteen years ago. The name of the venture is on the name of her son Gokul, who is now 24 years old. Gokul was the major reason that drove Ranitha to the food business.
Ranitha's son was born in 1996 after which she indulged herself into experimenting with dishes. During that time, she was already working as a secretary at a milk society production unit in Kochi. Shabu, her husband, was working as a foreman in a tyre company. However, the couple was struggling to make their ends meet.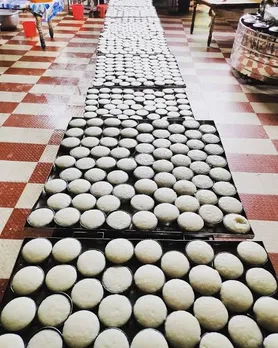 Kerala woman who set up local food venture started with 100 idlis
Their life took turn when Ranitha received an order for 100 idlis in 2005. She prepared idlis with sambar curry and coconut chutney for the students of Resmi Arts and Sports club, who were going on a trip. Ranitha served idli free of cost and received positive feedback for the food from the students. After this, she thought of selling her homemade food with an intent to earn extra.
Soon after the incident, Ranitha and her husband opened the food venture and started taking orders of idlis. In just a month, Ranitha received an order for 1,000 idlis. The journey did not stop after that. The couple also started taking orders for idiyappam, vattayappam, chakkayada, and chakka vattayappam. Apart from this, the nearby hotels also gave orders for kozhukatta, palappam, neyyappam and unniyappam.
With due course of time, the couple quit their jobs to focus on the business. In 2006, Shabu designed two machines to prepare Palappams and other food items. After that, they also took a bank loan to buy other machines and steamer. Further, they received financial assistance through the Pradhan Mantri Yojana and Women's Industries Programme. Entrepreneurs Support Scheme of Thrissur district industries centre also provided aid for the business. Gradually, the venture flourished. And, this is how the journey of Ranitha's struggle paid her off.
Ranitha's son, Gokul, is attending MBA classes while also helping her mother in packing food. He distributes the food on his way to college to various shops, college canteens and his friends. Though the pandemic has affected their businesses reducing the income from Rs 1 lakh to 60k per month, the family is hopeful that the situation will be better soon.
Presently, the venture has seven workers, all women, who are happy that their experience is helping them in earning money. Ranitha wants her business to expand as she wishes to employ more women in the coming time.
For more such stories follow Local Samosa on Facebook,  Instagram,  Twitter, and Telegram.